Hyundai and Kia confirmed stopping negotiations with Apple about the Apple Car
After a series of reports showing that the deal between Hyundai and Apple for the production of the Apple Car was nearing an end, it seemed the wind was quickly reversing. Rumors about the two sides halting negotiations began to appear and as of today, a Bloomberg report showed that Hyundai and its subsidiary Kia Motors have confirmed that there is no longer discussions with Apple to produce self-driving cars. .
Previously, many reports showed that Apple was negotiating Hyundai on co-production of the Apple Car electric car, even Hyundai confirmed this negotiation. However, not long after that, they had to correct their statement and did not give a specific name.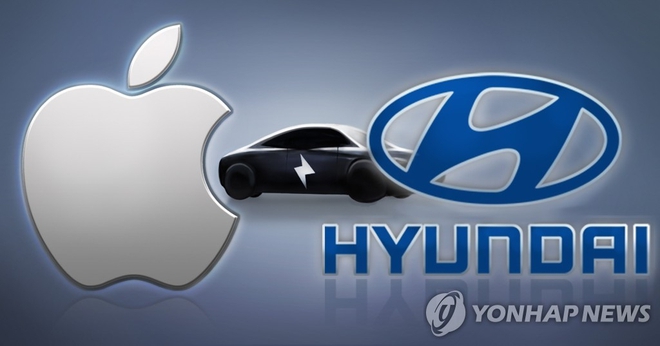 Recently, a report showed that Apple is preparing to invest $ 3.6 billion in a plant of Kia Motors (a subsidiary of Hyundai) in the US to produce this electric vehicle.
However, by the end of last week, sources of Bloomberg said that the negotiations between the two companies seemed to have stopped and that Apple was "upset" about Hyundai's disastrous statement late last year when it confirmed the negotiate. Now, two Korean carmakers have once again confirmed the situation of the deal.
New filings submitted by Hyundai and Kia confirm the companies are not in talks with Apple to co-develop self-driving cars. In their filing, the two companies admit, they " talked to a series of companies about developing autonomous electric cars, but no decisions have been made ." Following this information
At this point, the fate of the Apple Car project is still unclear when it comes to its potential manufacturing partner. According to Nikkei, Apple is in talks with "at least six car manufacturers" to produce its electric self-driving vehicle.
Either way, whatever the negotiations with Hyundai and Kia may be, it seems Apple has revived interest in its self-driving car project. The project is said to have spanned five years and after many changes in strategic direction, current reports suggest that Apple is planning to produce an Apple-branded electric vehicle with self-driving capabilities, instead of supplying to other companies.
Refer to 9to5Mac
Source : Genk