Huawei signs imbued with US sanctions
According to data from International Data Company IDC, at global level, Huawei's smartphone shipments in the first quarter of this year were only 49 million units, this is the lowest figure in Huawei's past eight quarters. and dropped from a peak of 66 million units in the previous two quarters. Reportedly, Huawei's smartphone sales currently account for about one fifth of the Android smartphone market worldwide.
Currently, Huawei is losing its competitiveness in many markets, with sales often dropping to older and cheaper models while access to Google apps for smartphones is no longer available on new models.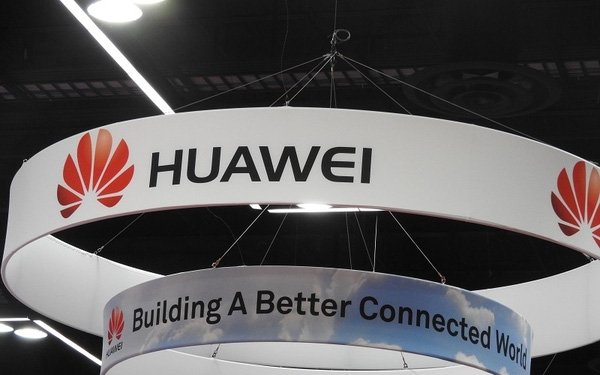 In the second half of 2018, Huawei exported more than half of its phones, in the quarter to 42%. But in terms of revenue, the rise of more expensive 5G smartphones has pushed Huawei's average revenue in the Chinese market.
Huawei is a latecomer in China's smartphone manufacturing business, starting to produce phones primarily for telecom operators.
Because Huawei is already a global telecom infrastructure manufacturer, it has links with mobile operators around the world. Huawei decided to take advantage of this and sell primarily where operators have the greatest control over the phone retail market, mainly in richer countries.
Other big Chinese brands such as Vivo, OPPO and Xiaomi are expanding their markets, giving priority to major emerging markets in Asia such as India, where the smartphone retail market is unregulated. by mobile providers.
Meanwhile, Huawei has a very low market share in the Indian market and is not strong in some other large Asian markets such as Indonesia, Vietnam and Taiwan. However, it is working well in the Philippines, Malaysia, Thailand and Sri Lanka.
Huawei has become a player with worldwide reach, but is hardly dominating in the second and third largest markets in the world, India and the United States.
Regarding national security in the deployment of 5G network infrastructure, the countries in the "Five Eyes" group including the US, Canada, Australia, New Zealand and the UK, led by the United States and Australia, have launched Attacks against Huawei.
Among the five countries in the "Five Eyes" group, Huawei has very little market share in the US, Canada and Australia, but has a significant market share in the UK. Europe is an important market, as it accounts for a quarter of the global high-end Android smartphone market with a pre-tax retail price of over $ 600. And Europe is where Huawei achieved some of the biggest profits in the two years before U.S. sanctions, with a market share peaking nearly 30% in the Android market last year.
Europe has always been a region of complicated political situations. While some countries in the European Union are enthusiastic about Huawei and quite satisfied with allowing them to play a role in 5G network infrastructure, others have the opposite view. This is reflected in Huawei's continued relative good performance in Central and especially Eastern Europe, but has declined in Western Europe, where many countries oppose Huawei's deployment of 5G networks.
For Huawei, Russia is an important market in Eastern Europe, where it has done well through its second smartphone brand Honor. In addition, the Latin American market is also a strength of Huawei when last year they have strengthened their position.
The United States is currently in the process of increasing pressure on Huawei. Sanctions aimed at Huawei last year forced Chinese phone makers to look into technology self-reliance and increase efforts in developing the domestic market.
Source : Genk