Huawei Free Buds Pro: The pinnacle of audio equipment with "genuine" noise-canceling technology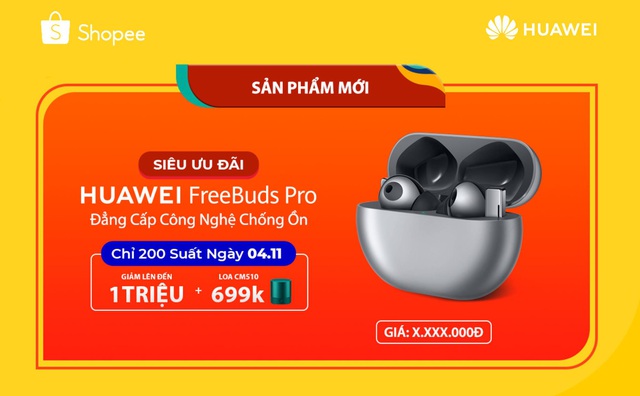 You are in the era 4.0 – the era of technology and streamlining. The surrounding equipment is increasingly being improved in the direction of being as modern and compact as possible. For that reason, wireless headphones, especially earbuds, are widely loved by a community that loves technology and loves convenience.
Among the many types of earbuds coming from large and small brands, it is difficult for users to find the right device for themselves. If you are wondering between options, the FreeBuds Pro wireless headphones – the audio product from Huawei is a worthy suggestion. With outstanding features and impressive design, the product is suitable for almost everyone, from office workers to sports players, or simply technology lovers.
Enjoy a distraction-free world of sound with excellent noise cancellation
With Active Noise Cancellation, Huawei FreeBuds Pro is the device with the best noise cancellation available today. With 2 adjustment modes: Big and Small, the user can easily adjust the sound to suit the current environment.
If you are traveling by public transport, the loud noise canceling will help you cancel out any outside noise. Conversely, if you need focus at the office, away from ambient noise such as paper flipping or keyboard rattling, the low mode is perfectly suitable.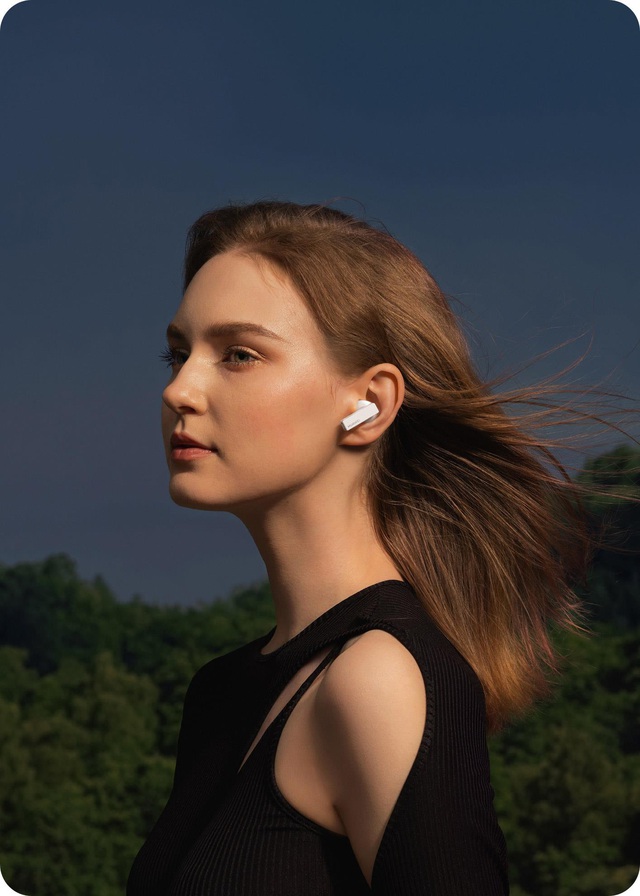 Increase concentration when doing office work with low noise protection.
Of course, besides that, the normal mode is integrated with the ability to reduce noise coming from the outside environment. Feel free to enjoy your favorite songs, as your own space has been created with FreeBuds Pro.
Sophisticated integrated modern technology, activated with just one touch
Voice recognition mode always brings excitement to the user. With a long press, you can switch to ambient recognition and reconnect to sounds around you without removing the headset. As a result, you will not miss the airport radio program or a quick chat with friends passing by.
Huawei FreeBuds Pro supports users with gestures, providing maximum convenience. Just squeeze or lightly touch the body of the headset, you can "hold the world in the palm".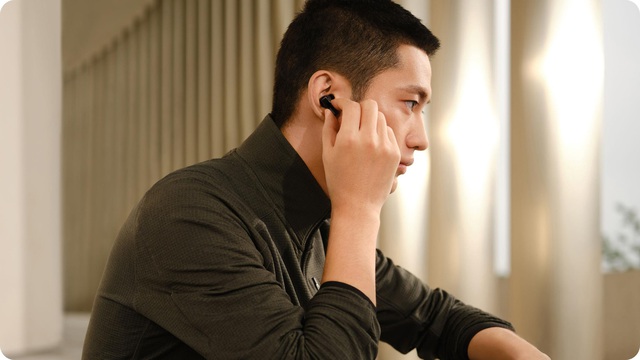 With just 1 click, you have the freedom to own your own audio space.
In particular, Huawei Free Buds Pro headphones can connect to 2 different devices at the same time. Just touch one side of the headset and you can easily switch between your phone, PC or other device.
In addition, these earbuds also possess "terrible" battery life in their small appearance. FreeBuds Pro can keep playing music for 45 hours without noise cancellation on after just 1 charge – a very impressive figure. If you turn on this mode, users can enjoy the sharpest sound for 7 hours, lasting up to 30 hours if used with the charging case.
Exquisite, luxurious and stylish design
Not only stands out by its smart features, but the design of FreeBuds Pro is also highly appreciated. Looking at this headset, few people think that it is a technology accessory because it has an extremely delicate design, like an expensive jewelry.
Although there is a design similar to the AirPods Pro of "neighbor giant" Apple, but the difference of the Huawei home device comes from the headset button. With the feature "Check the fit of the headset", users will choose the type that best suits their needs – something many major technology companies have not yet done.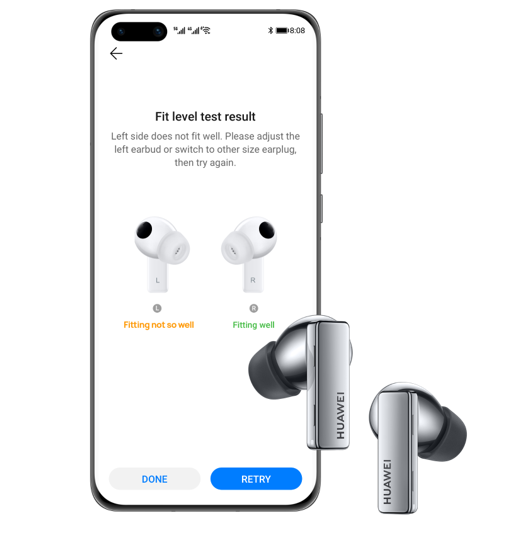 In general, Huawei FreeBuds Pro is the right choice for the majority of technology fanatics in the world with intelligence, convenience and elegance. The device will go on sale on Shopee on November 4th.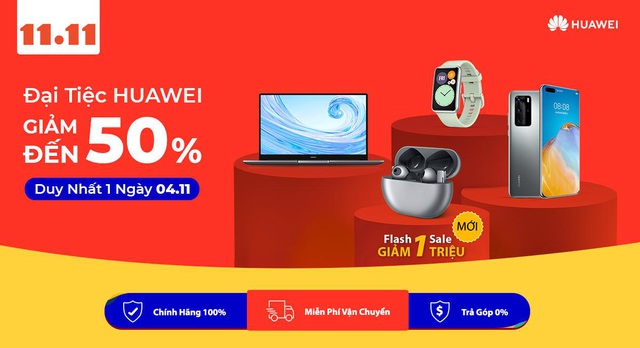 In particular, on the day of the sale, you can early own this smart earbuds with many other incentives such as: Discount up to 1 million VND, with gifts Huawei CM510 Bluetooth Speaker nearly 699,000 VND, chance to hunt vouchers to reduce 300,000 VND … together with discounts up to 40% for other products of Huawei brand. Details here .
Let's enjoy the super association up to 50% discount from Huawei on Shopee on November 4th!
Source : Genk