Huawei Band 6 launch: Super big screen, heart rate sensor and oxygen concentration sensor, 14-day battery, price 35 USD
A few months ago, sub-brand Honor officially separated from Huawei and became a completely independent company. However, some products of these two companies still share the same DNA. Not far away, we can look at the newly launched Huawei Band 6 smart bracelet.
The Huawei Band 6 is essentially a rebranded Honor Band 6. Honor's smart bracelet was once appreciated, thanks to its huge display, 2-week battery and fitness and fitness tracking features, while the price is very affordable. .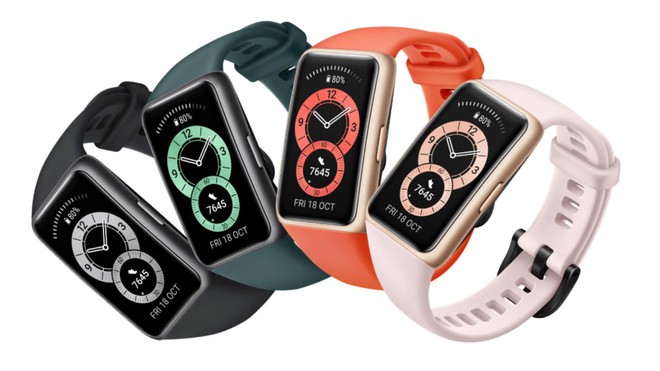 Huawei Band 6 too, equipped with 1.47-inch AMOLED screen, much larger than other smart bracelets. Despite the large screen size, the Huawei Band 6 weighs only 18g.
The larger size also allows for more space for a larger battery. The Huawei Band 6 has a battery life of up to 14 days on average, or 10 days of continuous use.
This smart bracelet also has an optical heart rate sensor, a sensor that measures SpO2 (the concentration of oxygen in the blood). Blood oxygen monitoring is a common feature on high-end health smart devices, so it's great that Huawei includes this feature in Band 6. The bracelet will also warn if the oxygen concentration is in Your blood drops low throughout the day.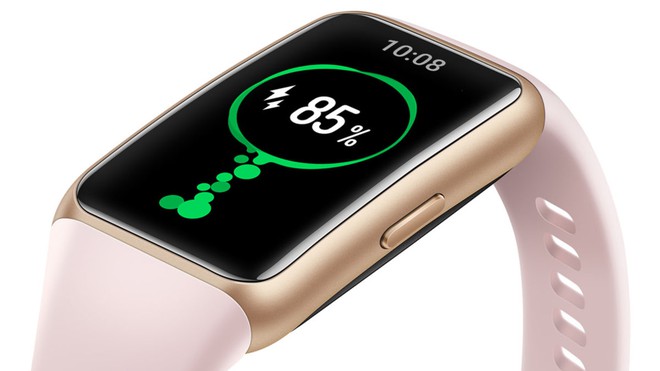 Huawei Band 6 can monitor sleep and measure heart rate during sleep, each stage of sleep and breathing rate. This bracelet also features menstrual cycle tracking, supporting female users.
In addition, the smart bracelet also has 96 different training modes. Huawei said that there are 11 professional sports training regimes. The Huawei Band 6 can also be used to view the time, display smartphone notifications, control music or take pictures. However, this smart bracelet cannot install additional 3rd party applications, such as a smartwatch.
Currently, the Huawei Band 6 comes in Graphite Black, Amber Sunrise, Sakura Pink and Forest Green colors. Huawei has not revealed the price yet, but since the Honor Band 6 will be sold for $ 35, so it is very likely that the Huawei Band 6 will have the same price.
Reference: androidauthority
Source : Genk