How to check if your computer is capable of installing Windows 11?
Microsoft has officially released Windows 11, and a preview version will be available starting next week. Windows 11 brings many user interface changes, redesigned Start menu interface, improved performance, improved multitasking, and support for running Android apps directly and many other upgrades. . You may be wondering what hardware configuration Windows 11 requires to install.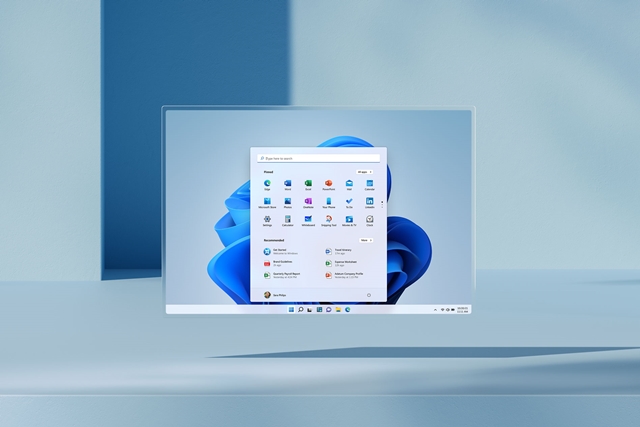 To install Windows 11, all you need is a PC with a 64-bit CPU (Windows 11 removes support for 32-bit machines), at least 4GB of RAM, and a minimum of storage. 64GB minimum. Windows 11 will be released to users through the built-in Windows Update process in previous versions of Windows, similar to the way users update to Windows 10.
In case you want to quickly check if your computer is capable of installing Windows 11, you can use the PC Health tool released by Microsoft itself. As follows.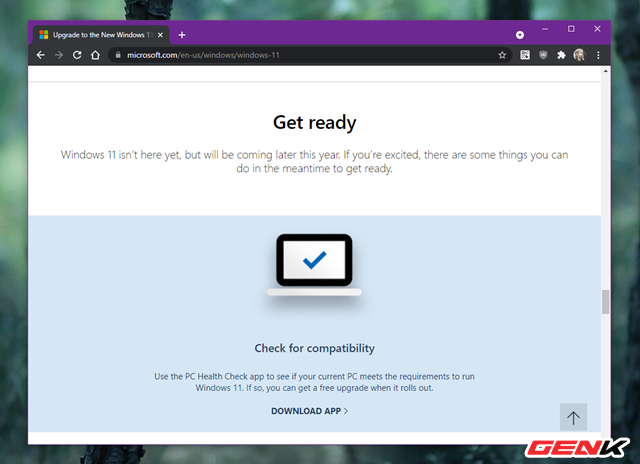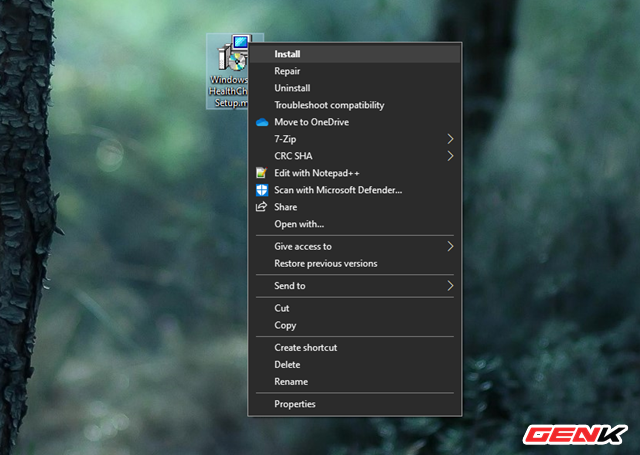 Once downloaded, launch the package.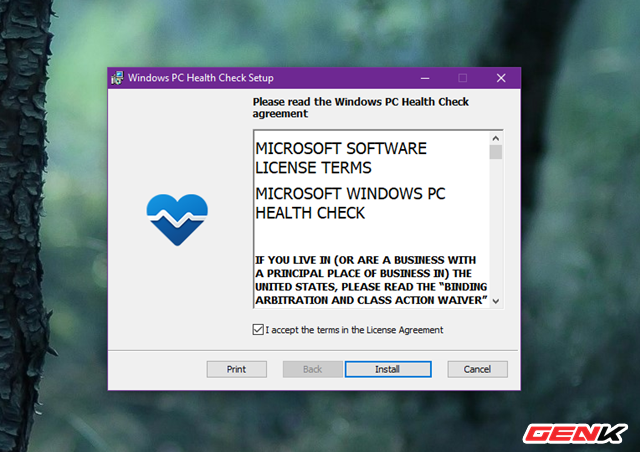 Click "Install" to start the installation.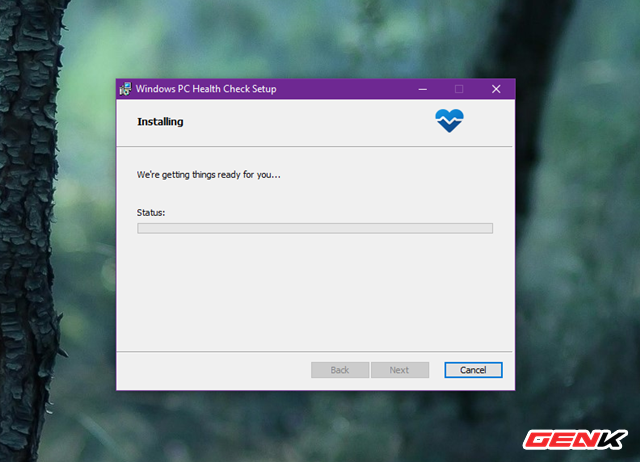 The installation process is automatic and quite fast.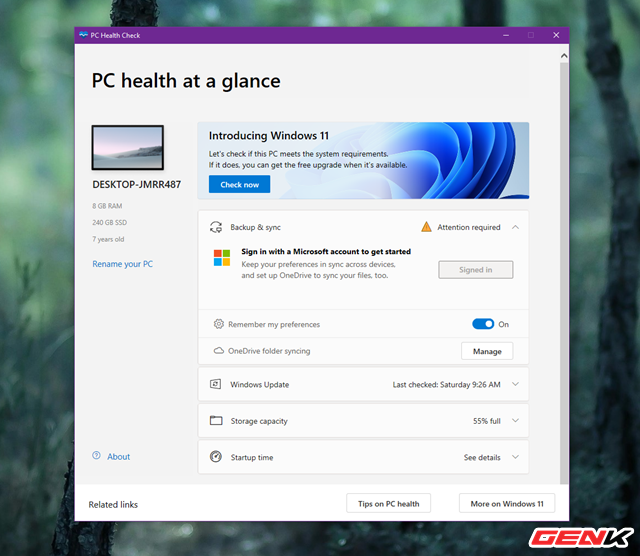 Once the installation is complete, start PC Health and click "Check now".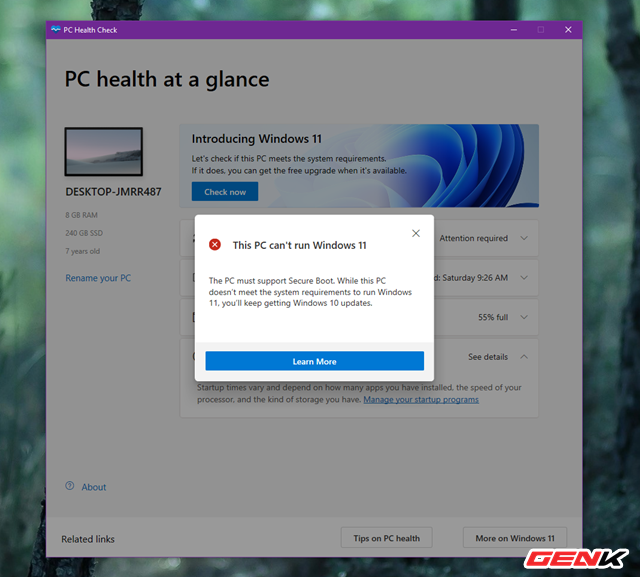 If your computer does not meet the requirements of Windows 11, PC Health will display a message for you.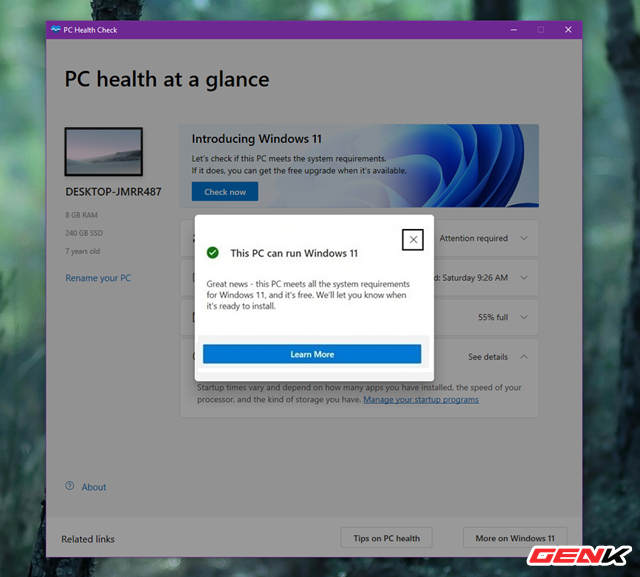 If the requirements are met, a blue message will appear.
Very simple, right?
Source : Genk