How is China "dying" of banknotes and what opportunities does Vietnam have on the road to cashlessness?
China: "Birth certificate, death" banknotes
In fact, China is the first place to use paper money. Paper money first appeared in the 7th century under the Tang Dynasty. Due to the activities of pawnshops, jewelry stores holding money on behalf of customers, people think of a way to pay by certificates of deposit to make it easy to transport and safe to use. Before that, the main monetary system of China was still round and square hole coins and gold and silver coins. Paper money that day was called "non-currency", because it is light.
Because it is the country that gave birth to paper money, China also faces many challenges in killing this form of payment because the "cash is king" mentality has been ingrained in people's minds. So the cashless society in China today – to the extent that beggars have QR Codes – can be considered an incredible success.
In 2017, more than three-quarters of Chinese citizens prioritized digital payments over cash, and the number is still rising fast. Globally, China still lags behind Sweden in its goal of being completely cashless by the beginning of 2023. However, the growth in non-cash payments in China is much appreciated. to the size of China's population.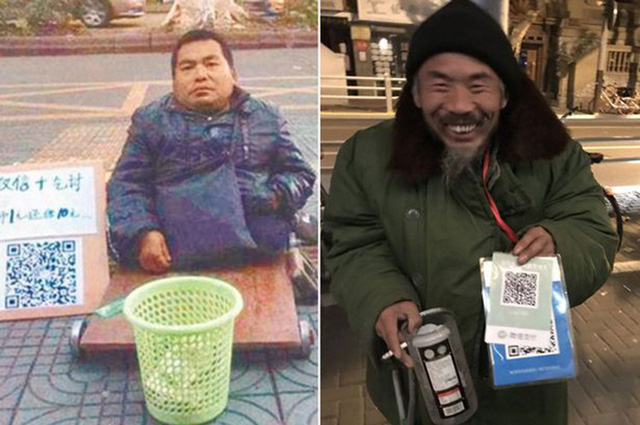 In many ways, the success of China's cashless society is most evident in the growth of two Chinese technology "giants", brands that are now resonating around the world: companies e-commerce Alibaba and gaming company Tencent, with social media platform WeChat. The Worldpay report notes that nearly two-thirds of online sales and more than one-third of payments in stores in China are now made through Alipay and WeChat Pay.
According to CGAP (Consultative Group Supporting the Poor in Financial Services), there are two main factors that make this success of China. The first is the high degree of bank account ownership (79%). The second is the large smartphone ownership rate, in only 3 years from 2013 to 2016, this rate has increased from 29% to 71% and is still increasing at the present time. Because cash flow in and out through bank accounts is regulated, Alipay and WeChat Pay can take advantage of the bank's existing customer base.
Alibaba was founded in 1999 as an e-commerce platform. At that time, one of the challenges they had was the lack of trust and insecurity of online transactions between strangers. To solve that problem, in 2003, the company launched Alipay, an online escrow-based digital payment solution. In 2008, Alipay officially introduced its mobile wallet. Although it took five years to reach 100 million customers before 2008, Alipay added 20 million new users in the first two months of 2009. Today, they have 700 million users.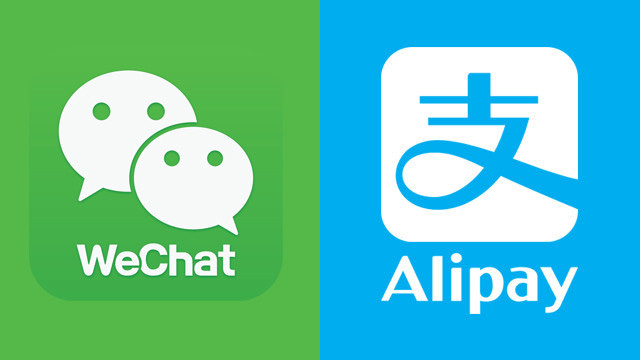 Tencent takes a different path. Founded in 1998, they quickly became China's leading company for online messaging through blockbuster chat QQ. Based on that success, the company has engaged in the field of online games, thus becoming one of the largest game companies in the world. To support the business at the moment, Tencent introduced the online payment brand Tenpay in 2005. In 2013, they integrated Tenpay into WeChat, creating WeChat Pay, a product that allows users send money directly to each other through texting platforms.
Mobile money and the cashless future for Vietnam
Closer to Chinese culture, Vietnam also faces many difficulties in building a cashless society. According to the latest statistics at the end of 2019, 63% of the adult population has a bank account, 72% of the Vietnamese population uses a smartphone. These figures are not too low compared to China, but Vietnam's non-cash payment ratio is still very low.
In fact, when using services and shopping, most consumers still keep the habit of spending cash, even with e-commerce, users also prefer COD payment method ( receive the goods and then cash). Especially, in rural areas, the number of people without bank accounts is still high, so the form of non-cash payment is still not popular, leading to cash payments accounting for 90%.
Therefore, in the market, there are many electronic wallets trying, even "burning money" to change the payment habits of consumers. In the near future, mobile money is also expected to change the payment habit in Vietnam, because it will become a "cashless gateway" for the poor, people in rural areas, people without smartphones or accounts. Bank. The difference of Mobile Money with e-wallets is that it is not affiliated with a bank.
According to Information and Communications Minister Nguyen Manh Hung, the proportion of credit card users in Vietnam is low, but the mobile subscriber density has reached over 100%. In Vietnam, over 90% of transactions below VND 100,000 are in cash, so mobile money will be a powerful solution to promote non-cash payments.
With nearly 40% of the population without a bank account, especially in remote areas, in case mobile money succeeds in small-value transactions and rural markets, the market share of The forms of payment will be clearly divided between banks, e-wallets and mobile money, not directly competing with each other.
Source : Genk