How has Samsung's homegrown Exynos flagship chip evolved over the past decade?
Samsung is one of the few smartphone makers capable of designing their own high-end chipsets, along with Apple and Huawei (until the US trade ban ends that). The South Korean company's Exynos processor has been a key component in its flagships for years now, including the Galaxy S and Galaxy Note series, and even on other brands' smartphones.
Where does this actually start? Let's take a look at the history of the flagship Samsung Exynos processor, from the first phones with this chip to today's super phones.
2010: When Samsung's flagship chipset called Hummingbird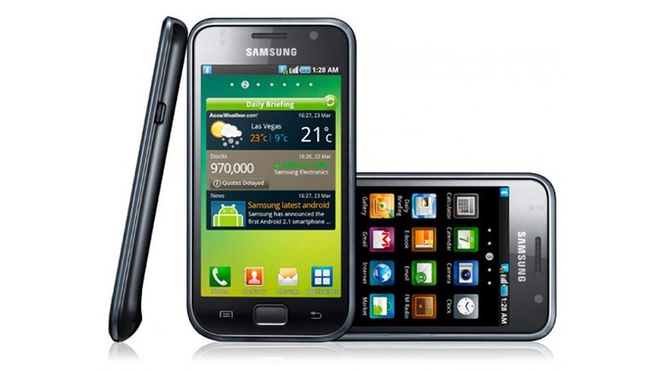 To learn about the history of Samsung Exynos, we start with Samsung's first Galaxy S smartphone, launched in 2010 and powered by an in-house chipset from the start. However, this is not the debut of Exynos because that chipset is called Hummingbird.
The 45nm Hummingbird was later renamed the Exynos 3 Single, and it was a capable chipset at the time. Samsung's internal processor featured a single-core 1GHz Cortex-A8 CPU at a time when 1GHz mobile CPUs were rare. In fact, the manufacturer says this is the first 1GHz processor on the mobile market at the time of its 2009 launch.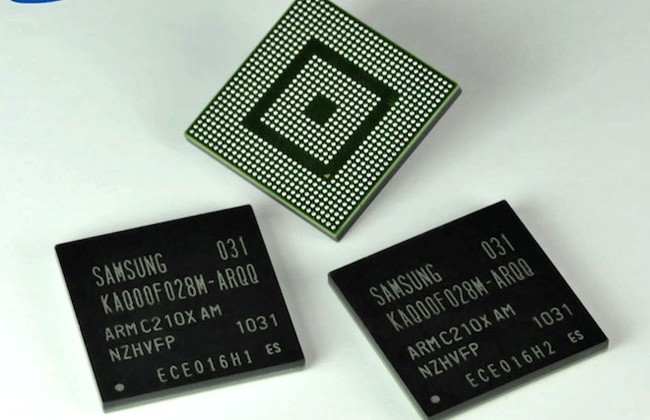 The Hummingbird chipset has a PowerVR SGX540 GPU, support for an 800 x 600 display (not too impressive given Apple's 960 x 640 iPhone 4 launch) and 1080p recording support (beating the iPhone 4's 720p). Other specs like LPDDR2 RAM and eMMC 4.3 support were high-end at the time.
It is also interesting to note that this is the only Samsung chipset used on Nexus devices, it is used in the Nexus S. The other Nexus and Pixel devices all use Qualcomm Snapdragon silicon, with the exception of the Samsung Galaxy Nexus 2011 (using Silicon TI OMAP).
Featured smartphones: Samsung Galaxy S, Google Nexus WILL
2011: The first Exynos chip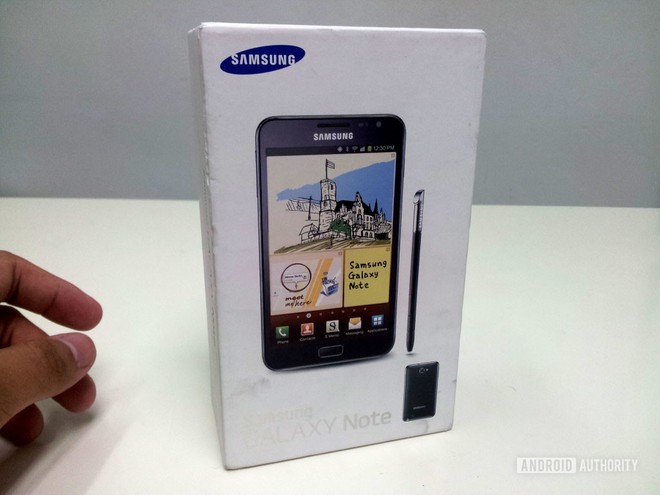 The first Samsung Exynos chipset in history (not counting the renamed chip) was actually the Exynos 4210 Dual, which debuted inside the 2011 Galaxy S2 and was part of the first wave of dual-core smartphone processors, offering 1.2 GHz Cortex-A9 CPU level.
Another notable feature of the Exynos 4210 Dual is the once popular Mali-400MP4 GPU, which is the first time we've seen an Arm GPU inside a Galaxy S series flagship. This trend continues to this day, despite although it looks like the change will come in 2022, when Samsung plans to use AMD GPUs.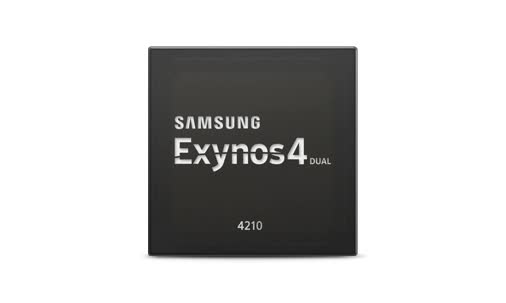 This chipset has a few things in common with its predecessor, such as a 45nm manufacturing process, support for LPDDR2 RAM, and 1080p/30fps video recording. However, it does support higher resolution screens (1,440 x 900) and supports eMMC 4.4. One odd feature is listed as support for 5MP cameras, but in fact this chip is used in phones with 8MP rear cameras.
The Exynos 4210 Dual was also used on the original Galaxy Note back in 2011, powering super-large phones at a time when large screens weren't common. Furthermore, this chipset was also used on Meizu's first phone (Meizu MX). The Chinese brand has continued to use Exynos chipsets in many of its devices.
Featured smartphones: Samsung Galaxy S2, Samsung Galaxy Note, Meizu MX.
2012: Going to four cores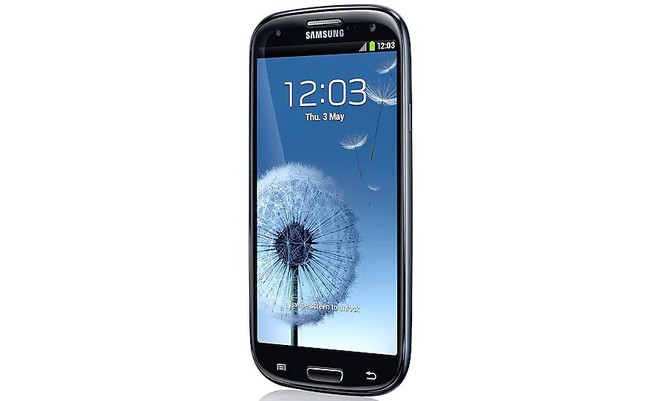 The biggest mobile chip trend of 2012 was the shift to quad-core CPUs, and Samsung was part of this trend with the Exynos 4412. The new chipset debuted inside the Galaxy S3 but also appeared on the Galaxy Note 2 half a year later. there, however with a slight increase in CPU clock speed.
We have a quad-core Cortex-A9 CPU, double the number of cores seen in last year's flagship SoC. It's still based on the same Cortex-A9 CPU, but the quad-core arrangement is a trendy change since Android and various third-party apps support multi-core.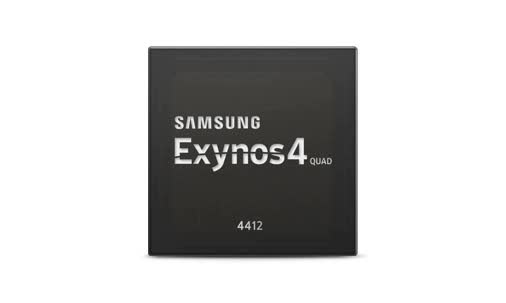 Gamers will be a bit disappointed, as the Exynos 4412 uses the same Mali-400MP4 GPU in the previous year's Exynos processor. It also has the same basic eMMC support and 1080p/30fps video recording. On the other hand, the Exynos 4412 has a 32nm process, which is a significant improvement, as well as support for a screen resolution of 1,440 x 900.
This processor has also appeared on two Lenovo phones as well as the first generation Galaxy Note 8.0 tablet.
Featured smartphones : Lenovo K860/K860i, Samsung Galaxy Note 2, Samsung Galaxy S3.
2013: Passing four cores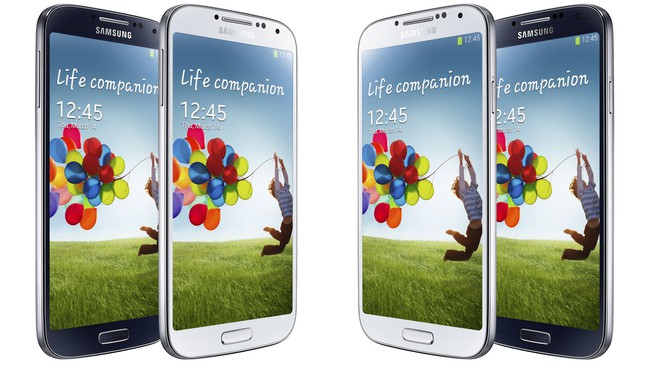 The smartphone industry quickly moved from single-core CPUs to dual-core and then quad-core processors in just a few years. But 2013 marks the first time Samsung has adopted octa-core processors on its high-end phones. The 28nm Exynos 5410 debuts inside the Galaxy S4 and offers a big.LITTLE design. That means a cluster of four high-power Cortex-A15 CPU cores and a cluster of four Cortex-A7 cores for light duty. But there is a rather important problem with this SoC.
The Exynos 5410 has a major limitation that it can only operate one cluster at a time. That means you can't have all eight CPU cores active at the same time, just as you can't have only one Cortex-A7 and one Cortex-A15 active at the same time. That can only be four running Cortex-A7 cores or four active Cortex-A15 cores. This is a strange decision and defeats the purpose of switching to octa-core.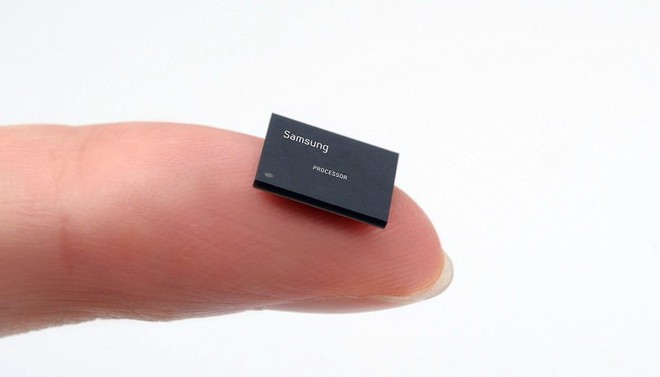 Thankfully, Samsung released the Exynos 5420 in late 2013 and offered a more streamlined eight-core design. The upgraded processor allows both small and large cores to work at the same time. The chipset has also replaced the PowerVR GPU with the Mali T628 MP6 GPU, which Samsung claims has been "enhanced" over the PowerVR. In other respects, it resembles the Exynos 5410.
Interestingly, the Snapdragon version of the Galaxy Note 3 offers 4K/30fps recording, but the Exynos version only stops at 1080p/60fps. This situation will be reversed in the following years. The Exynos variant is also said to not support LTE, instead with 42.2Mbps HSPA+ speeds.
Featured smartphones : Samsung Galaxy S4, Samsung Galaxy Note 3.
2014: Exynos overtakes Qualcomm in 64-bit technology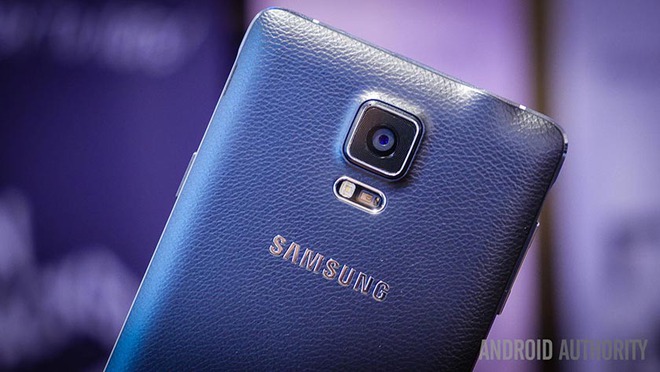 In 2014, Samsung released the Galaxy S5 with only the Snapdragon 801 version. Fortunately, Samsung continued to introduce the Galaxy Note 4 and Galaxy Note Edge later that year, using the Exynos chip.
The 20nm Exynos 5433 is Samsung's flagship processor of 2014 and it really beats Qualcomm in the 64-bit race. This is an octa-core CPU with Arm's first 64-bit CPU cores. We have four Cortex-A57 cores for complex tasks and four Cortex-A53 cores for less power-hungry operations.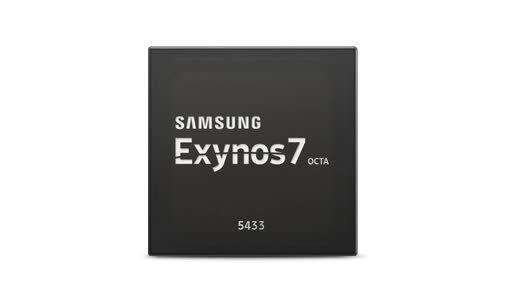 This chipset has Arm Mali-T760 MP6 GPU, LPDDR3e RAM support, and the same screen resolution as last year's processor. Camera performance has taken a step up, as the Exynos 5433 supports a 3.7MP selfie camera, a 16MP rear camera and 4K video recording, as well as 120fps video recording at 1080p.
The resolution of the selfie camera sounds extremely low, but the truth is that no Samsung flagship supported a selfie camera near the 5MP level at the time. We will have to wait a year for more comprehensive support on this issue.
Samsung's 2014 chipset also brings LTE connectivity, delivering 300Mbps download speeds thanks to Cat 6 support. This support has helped close the connectivity gap between the Qualcomm and Exynos variants.
Featured smartphones: Samsung Galaxy Note 4, Samsung Galaxy Note Edge.
2015: Best processor of the year
The 14nm Exynos 7420 may be Android's flagship processor 2015. It's not the first 64-bit Android processor or even the first 64-bit Exynos chipset, but it's still great compared to the products. of Qualcomm, MediaTek and Huawei at the time. This is the best Samsung Exynos chipset in history at the time of release.
The Exynos 7420 uses the same octa-core CPU as its predecessor, featuring four Cortex-A57 cores and four Cortex-A53 cores. We also have the same Mali-T760 GPU, albeit with two more cores (MP8) for graphics enhancement. But this chipset has introduced a smaller design process, only 14nm, supports 4K screen resolution (4,096 x 2,160, 3,840 x 2,400), supports LPDDR4 RAM and supports UFS 2.0 storage.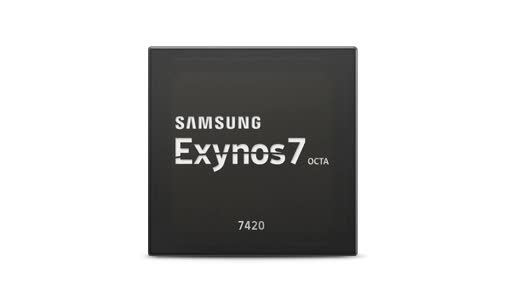 Other notable specs include support for a single 20MP main camera, an 8MP selfie camera, and 4K/30fps video recording with HEVC.
This processor was exclusive to the Galaxy S6 and Galaxy Note 5 series. Reports at the time suggested that Samsung discontinued the Snapdragon 810 due to concerns about overheating issues.
Featured smartphones: Meizu Pro 5, Samsung Galaxy Note 5, Samsung Galaxy S6 series
2016: Exynos has a custom CPU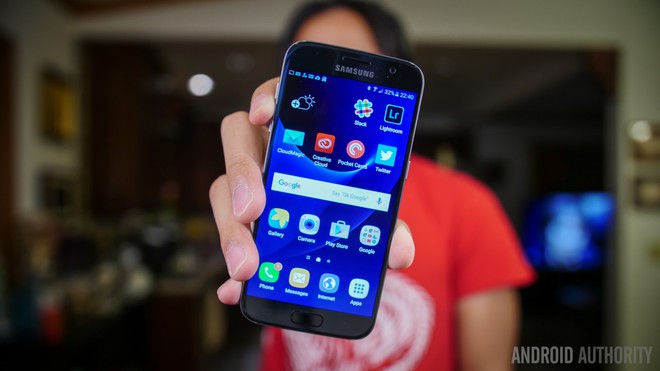 Samsung has relied on Arm CPUs on all of its Exynos processors up to this point. But 2016's Exynos 8890 marked a big change as it used Samsung's first-generation Mongoose CPU. More specifically, we have four Mongoose M1 cores paired with four Arm Cortex-A53 cores.
This 14nm processor has Mali-T880 MP12 GPU, supports 4K screen resolution and supports LPDDR4 RAM. This marks the first time that Samsung's processor is supported by dual cameras, the highest is 12MP + 12MP (or a 24MP main camera), as well as a selfie camera up to 13MP.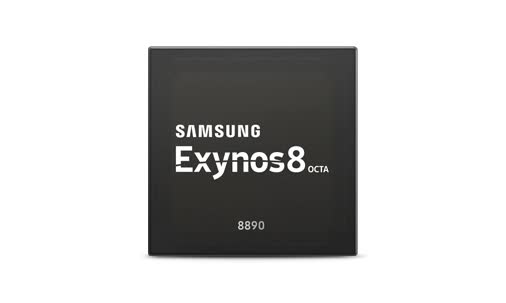 The Exynos 8890 also supports 4K/60fps recording, but unfortunately, Galaxy S7 Exynos devices don't have this feature. This is probably because the Snapdragon 835 used on some Galaxy S7s depending on the market does not support 4K/60fps recording. So Samsung may want to maintain feature parity.
Featured smartphones : Meizu Pro 6 Plus, Samsung Galaxy Note 7, Samsung Galaxy S7 series
2017: Breakthrough in machine learning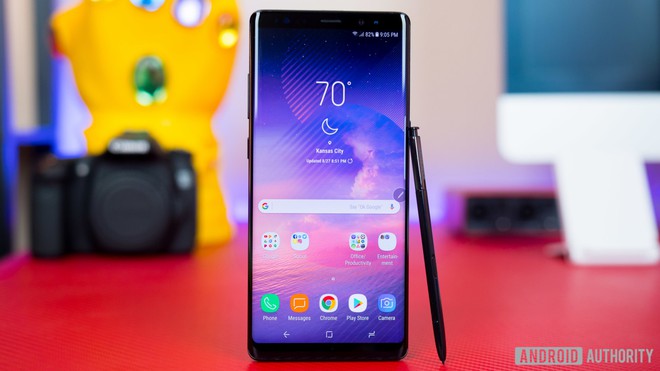 The Exynos 8895 is Samsung's flagship processor for 2017, and a few minor tweaks have resulted in a few big changes. The company's new processor is built on a 10nm process, which promises to be very energy efficient. It also uses an eight-core CPU design consisting of four Mongoose M2 cores and four Cortex-A53 cores. Samsung also upgraded the GPU department, choosing Mali-G71 MP20 graphics.
Other notable features of the Exynos 8895 include 4K screen resolution, Gigabit LTE connectivity, UFS 2.1 storage compatibility, and LPDDR4X RAM support. Samsung has also launched a so-called "vision processing unit" or VPU, which is responsible for computer vision tasks such as scene and object recognition. This would mark the first major breakthrough in the field of machine learning silicon.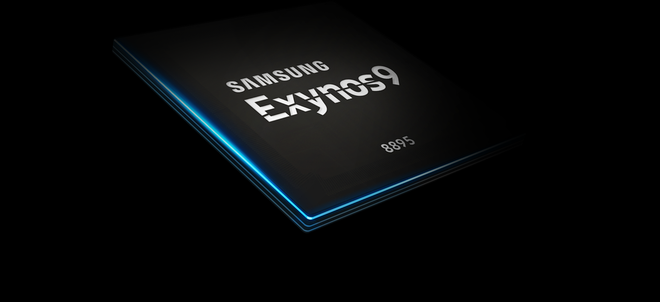 The chipset has also been improved on the camera side, offering a dual ISP design with one core used for heavy imaging tasks and the other used for less complex operations. You also have the ability to record 4K/120fps, support up to a 28MP camera or support dual 16MP + 16MP cameras and a selfie camera up to 28MP.
The processor's ancillary features don't stop here, as it provides specialized security to handle biometric authentication (e.g. fingerprint, iris), flash memory protection, and other security features. Other security issues.
Featured smartphones : Meizu 15 Plus, Samsung Galaxy S8, Samsung Galaxy Note 8
2018: Just an upgrade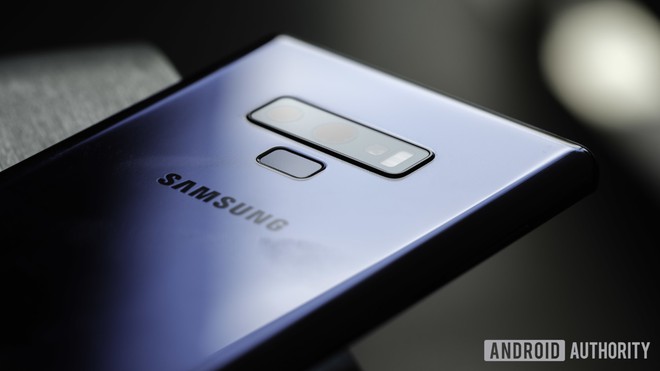 It seems that 2018's Exynos 9810 is more of an upgrade of the Exynos 8895 than a game-changing revolution. But we've seen two notable upgrades on the CPU and GPU.
In the case of the CPU, Samsung maintains the dual-cluster eight-core design but with brand new CPU cores. This time, we have four third-generation Mongoose CPU cores paired with four Cortex-A55 cores. And the A55 cores remain in Samsung's flagship Exynos processor through 2021.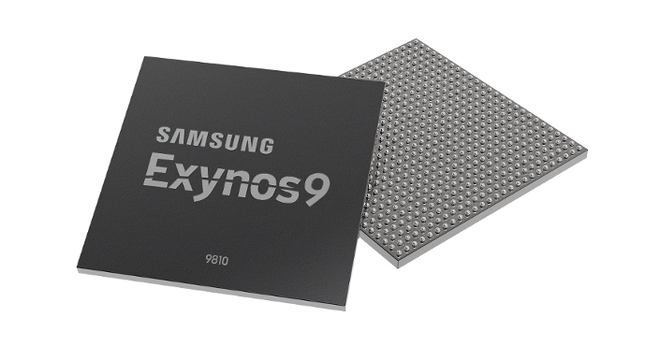 On the graphics side, the company has switched to Arm Mali-G72 MP18 GPU. Samsung has opted to use much more shader cores than rival brand Huawei's Kirin 970 SoC (Mali-G72 MP12).
For the rest, the chipset is still built on the 10nm process and still supports features such as LPDDR4X RAM, UFS 2.1, 4K screen resolution and 4K/120fps recording. However, mobile data speeds increase to 1.2Gbps via LTE and dual 16MP + 16MP cameras (as well as a single 24MP camera).
It will also be the last flagship Exynos processor used by the Chinese brand Meizu. We've seen Vivo use Exynos silicon in recent years, but only mid-range chipsets.
Featured smartphones: Meizu 15 Plus, Samsung Galaxy Note 9, Samsung Galaxy S9, Samsung Galaxy Note 10 Lite.
2019: Trends for Samsung's Future Chipset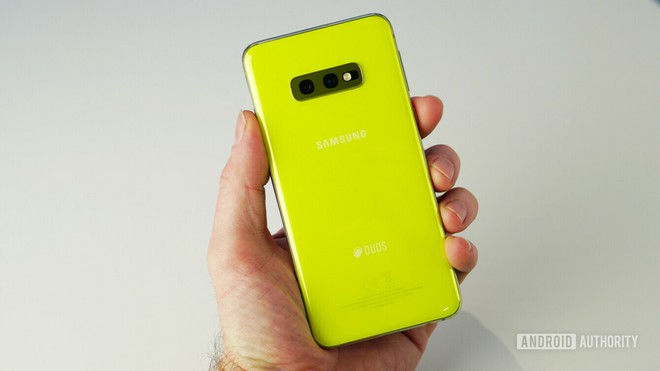 The Samsung Exynos 9820 set several trends that the company continues to adopt in its chipsets today. For starters, we've seen a MediaTek-inspired move for a tri-cluster CPU, featuring two heavy-duty Mongoose M4 CPU cores, two Cortex-A75 cores for mid-level tasks, and four Cortex-A55 cores for light activities.
The Korean manufacturer also introduced a neural processing unit (NPU) for the first time, after Huawei. In fact, Samsung claims that the Exynos 9820's NPU can complete machine learning tasks up to seven times faster than the previous year's Exynos 9810.
Samsung also brings Mali-G76 MP12 GPU, 40% improvement over Exynos 9810, 35% more power saving. So what do the CPU and GPU improvements mean for the battle with Qualcomm's Snapdragon processors?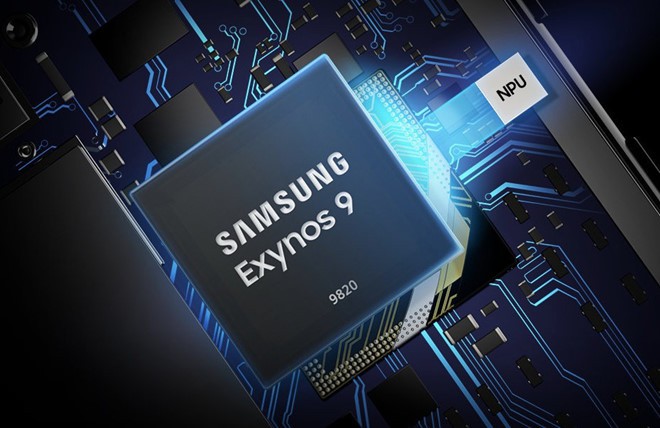 The AndroidAuthority site's test shows that the Exynos 9820 beats the Snapdragon 855 in single-core CPU performance, due to those powerful custom CPU cores. But maybe that's the only bright spot for Samsung, because Snapdragon offers better performance.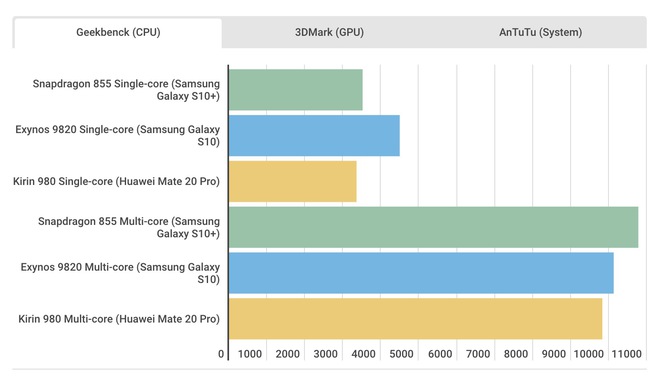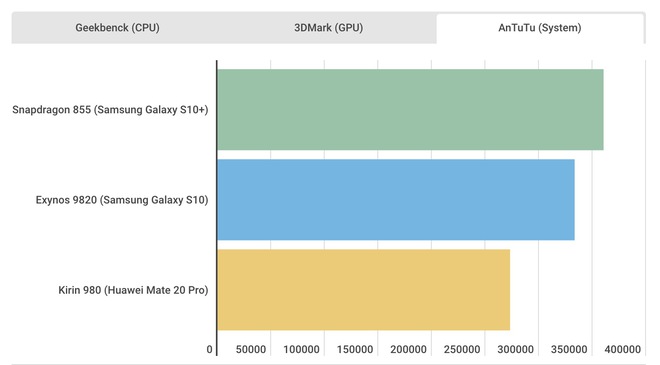 However, the Exynos 9820 still has a lot to offer users. They design on 8nm process, improved hardware security, 2Gbps download speed over 4G, support for UFS 3.0 storage, LPDDR4X RAM and 4K screen resolution.
Perhaps the most impressive feature was 8K/30fps video recording, but none of the Exynos-powered phones released that year offered this option. Again, perhaps Samsung is trying to balance the feature, as the Snapdragon 855 chipset lacks this option.
The Exynos 9820 also offers a huge ISP capable of supporting up to five sensors, a single 22MP main camera (and 22MP front camera) or two 16MP cameras and 4K/120fps video.
Samsung also released the Exynos 9825 at the end of 2019 and it was used in the Galaxy Note 10 series. Unfortunately, AndroidAuthority's Speed ​​Test G results show that Samsung's new chipset is still lagging behind its Snapdragon 855 chipset. Qualcomm, especially when it comes to graphics performance.
Featured smartphones: Samsung Galaxy S10 series, Samsung Galaxy Note 10 series
2020: Samsung Exynos at its worst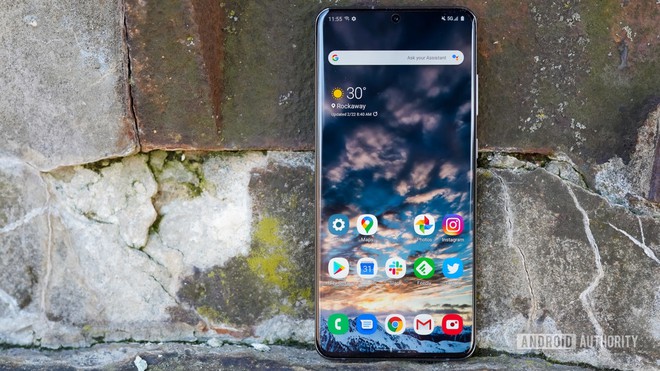 Perhaps one of the biggest signs that the Exynos 990 is a failure for Samsung is that the chipset isn't even used in the Galaxy S20 machines in its home country of Korea. After all, Samsung has traditionally used Exynos for flagships in the home market.
The Exynos 990 is a pretty good flagship SoC in terms of specs, featuring a 7nm design and a tri-cluster CPU. The processor offers two Mongoose M5 cores for heavy-duty tasks, two Cortex-A76 cores for mid-level tasks, and four Cortex-A55 cores for the least demanding operations. This will be the last Exynos flagship processor to feature Samsung's self-developed Mongoose CPU cores, when Samsung shuts down its custom CPU division at the end of 2019.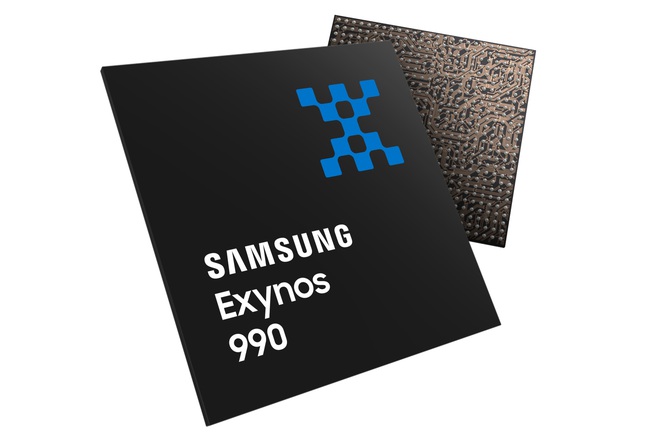 In terms of graphics, the Exynos 990 is equipped with Arm Mali-G77 MP11 GPU. So how does the Exynos 990 compare to the Snapdragon 865 chipset used on US and Korean Galaxy phones? Not so good.
Testing by AndroidAuthority shows that the Galaxy S20 Plus running Exynos 990 lags behind the Snapdragon version in many CPU and GPU benchmarks. At least 2019's Exynos 9820 delivers better single-core performance.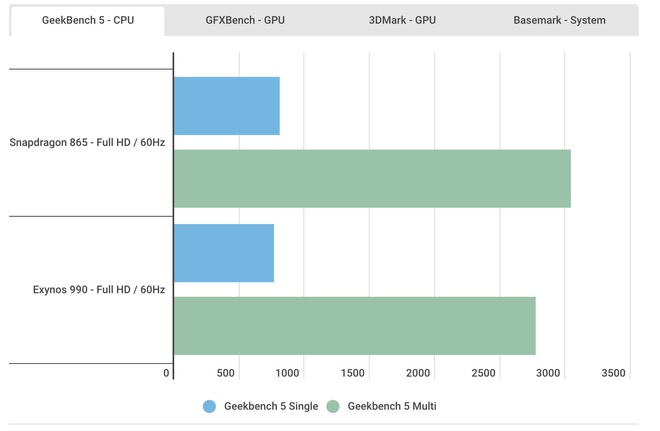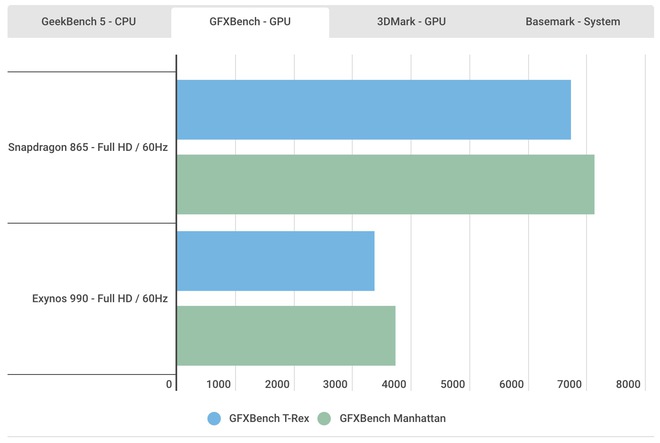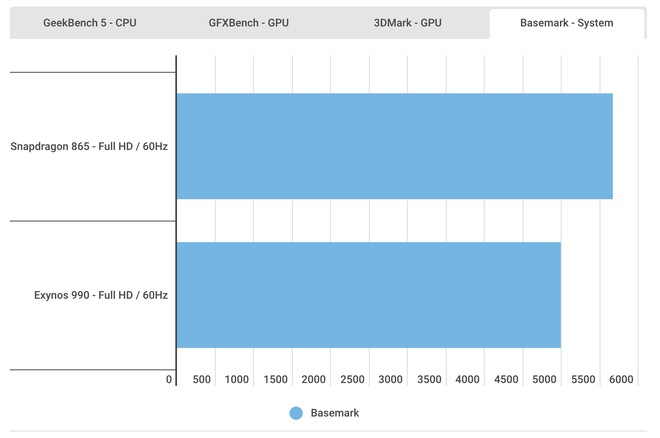 Even so, the rest of the chipset has been very well designed, showing that Samsung is still capable of creating high-level features in other areas. We have a 5G modem that supports mmWave and sub-6GHz standards (up to 7.2Gbps) and supports UFS 3.0 storage and LPDDR5 RAM. There's also a dual-core NPU and DSP that delivers up to 15 TOPS (trillion operations per second) performance, on par with the Snapdragon 865.
Samsung's 2020 flagship processor also supports high screen refresh rates for the first time, 120Hz in QHD+ or 60Hz in 4K. The company will bring this support to the Galaxy S20 and Note 20 Ultra series, the S20 Ultra offers 120Hz at FHD+ Note 20 Ultra offers 120Hz at QHD+ resolution.
The Exynos 990 also supports a pretty powerful camera, supports a single 108MP camera, supports 24.5MP + 24.5MP dual cameras, up to six sensors, and the ability to process data from three sensors simultaneously.
Featured smartphones: Samsung Galaxy S20 series, Samsung Galaxy S20 FE, Samsung Galaxy Note 20 series.
2021: End of an era?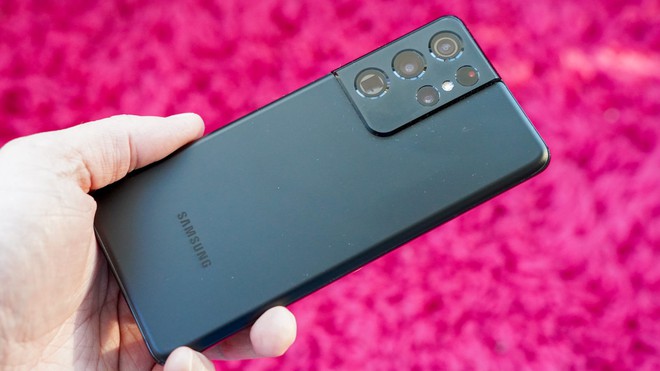 It is also not surprising that many people think that 2021 is the end of the year for Samsung's Exynos division. Finally, the company announced a partnership with graphics giant AMD to deliver the expected GPUs on the high-end phones of 2022. This is also the first year without custom CPU cores, as now this is based solely on Arm technology.
Fortunately, the 5nm Exynos 2100 debuted and became one of the best Samsung Exynos chipsets in recent years. We've got an almost identical triple-cluster CPU to the rival Snapdragon 888 SoC, featuring a powerful Cortex-X1 CPU, three Cortex-A78 CPU cores, and four Cortex-A55 cores. Then there's the Mali-G78 MP14 GPU, which doesn't use as many shader cores as the Kirin 9000's GPU (Mali-G78 MP24), but still promises a nearly 50% increase in performance over the previous year's Exynos 990.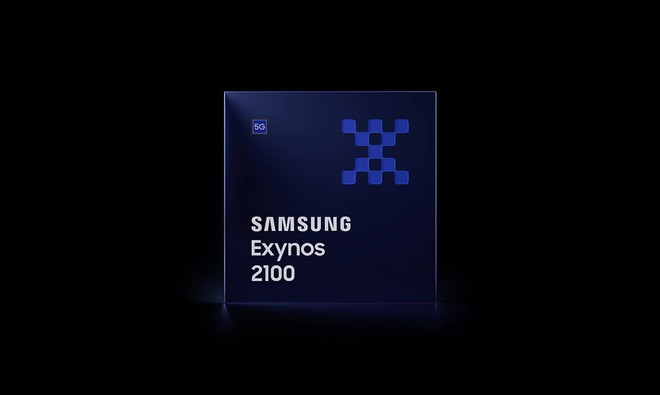 How does this affect strength? The AndroidAuthority site compared the Exynos 2100-powered Galaxy S21 Ultra with the Snapdragon 888 variant, and it's definitely a much closer race than last year. More specifically, the CPU performance between the two variants is almost on par. Snapdragon still wins the GPU test, but the gap is much smaller than last year.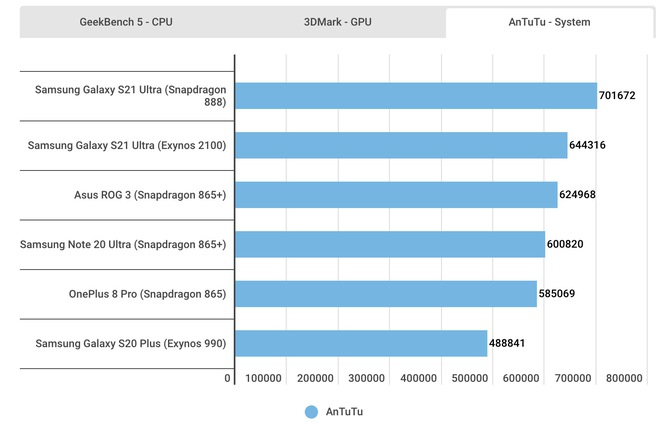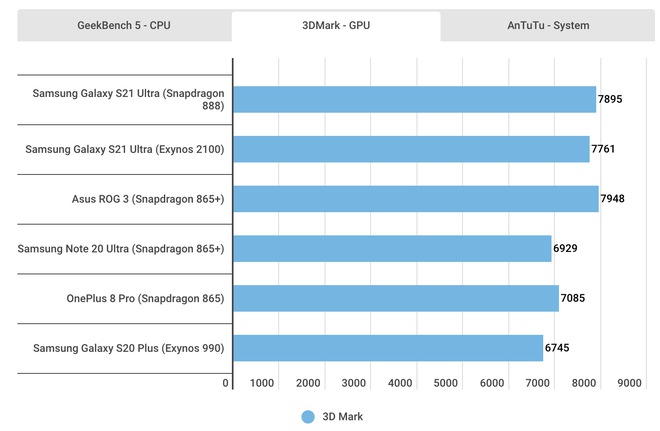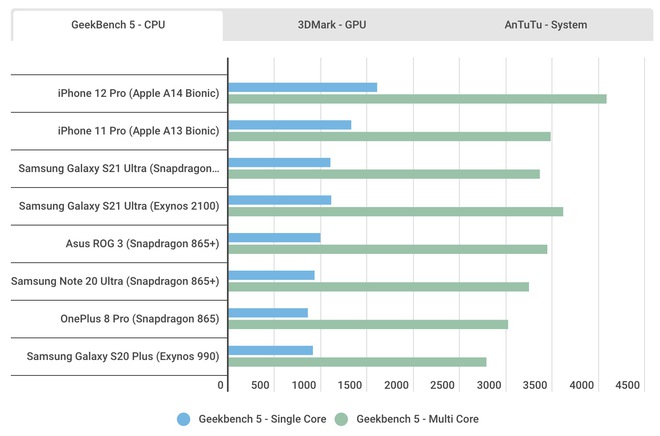 Samsung's 2021 chipset also has a 5G modem built into the Exynos for the first time, instead of a separate modem, which also supports mmWave and sub-6GHz, reaching speeds of up to 7.35Gbps.
The new chipset also enhances everything in the area of ​​machine learning, from a dual-core NPU in 2020 to a three-core design. Samsung says this enables AI performance at 26 TOPS.
The rest of the Exynos 2100 spec sheet is quite high-end for 2021, with LPDDR5 RAM support, support for UFS 3.1 storage, 144Hz refresh rate at QHD+, 120Hz at 4K resolution and support for AV1 decoding. AV1 will provide significant bandwidth savings when streaming video via AV1-enabled services.
Samsung's chipset is also powerful in the camera, with support for a single 200MP camera, a 32MP + 32MP dual camera, up to six sensors, and 8K/30fps video recording.
Featured smartphone: Samsung Galaxy S21 series.
2022: What to expect next?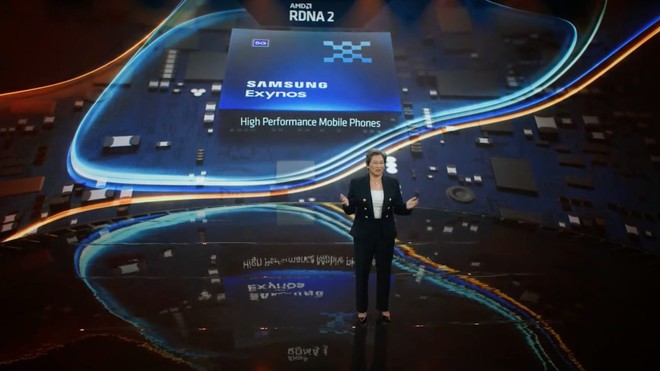 Next year promises to mark a new era in the history of Samsung Exynos chipsets, as the company switches to AMD GPUs. AMD CEO Dr. Lisa Su revealed that this GPU will be based on the company's RDNA2 architecture and will support Ray Tracing and VRS (Variable rate shading).
Dr Su added that Samsung will share more information about the new chipset "later this year". Furthermore, Samsung previously confirmed to Android Authority that the Exynos 2100 successor will indeed feature AMD graphics. So it seems we should expect the launch in late 2021 and the first commercial products with this chipset in 2022.
Samsung has also focused heavily on Arm CPUs this year, so the company's next flagship chipset will continue this trend by offering one Cortex-X2 core, three Cortex-A710 cores and four Cortex- A510.
2022 looks like the beginning of a new era for Samsung Exynos processors. While the first Exynos chipset offered by AMD may not be impressive enough to change the mobile processor wars, it will lay the foundation for future efforts.
Reference: AndroidAuthority
Source : Genk