How does Jeff Bezos resign as CEO impact Amazon?
In a letter to Amazon employees, Mr. Bezos said that although he is still very happy when he goes to work, he is excited about the transition.
By retaining the position of executive chairman, he can devote all of his energy and focus to new products. Mr Bezos also asserted that his decision was not to "retire" and that he "never had more energy" than now.
"Certainly the role of executive chairman will help Jeff Bezos continue to participate in the company's operations. I think, he will still be involved in the important decisions. will be managed by Andy Jassy, ​​"said Ed Anderson, an analyst at Gartner Consulting.
Andy Jassy – Amazon's head of cloud computing – will replace Jeff Bezos as CEO of the corporation. He joined Amazon as a marketing manager in 1997 and in 2003 founded AWS, in charge of Amazon's cloud services – one of the most profitable, but least prominent. Group. According to experts, this choice partly shows the direction of the e-commerce giant in the future.
"When Andy Jassy takes over as CEO at Amazon, one of the things he will bring is his growing connection with technology, because he runs the web services business of the company. Amazon for more than a decade He's obviously not only specialized in cloud computing, but also artificial intelligence and other important new technologies. in this new role, "added Ed Anderson.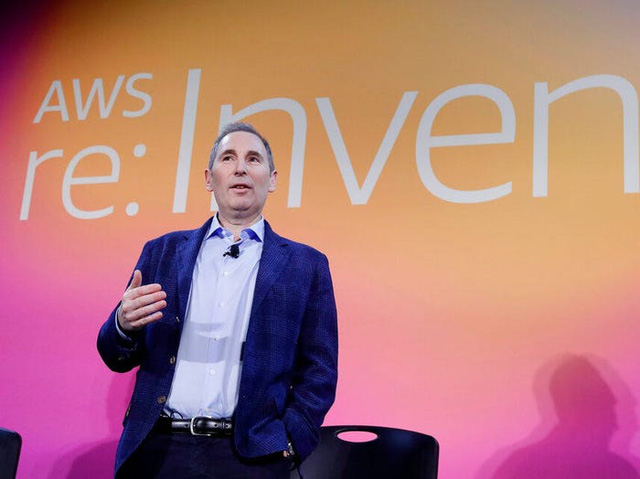 Andy Jassy – Amazon's head of cloud computing – will replace Jeff Bezos as CEO of the corporation. (Photo: AP)
Before Amazon, the founders of many other major technology firms like Microsoft, Google or Oracle have carried out similar transfers.
The billionaire himself, over the past few years, has been gradually turning Amazon's day-to-day management jobs over to subordinates like Mr. Jassy and focusing more on other projects. Therefore, his departure from the position of CEO of Amazon is not expected to affect much of the group's operations.
Investors are receiving this news with a positive attitude, as Amazon shares have increased slightly by 0.3% in overtime trading.
Source : Genk