How did Hollywood inadvertently create an enmity with her?
When Netflix started streaming TV shows and TV in 2007, they had little name in the market. At that time, watching video on the internet meant YouTube, where you could watch short user-posted clips of funny animals or great surfing.
Now, rival media companies and corporations are racing to launch their own streaming services to catch up with Netflix. But these big guys are being left behind.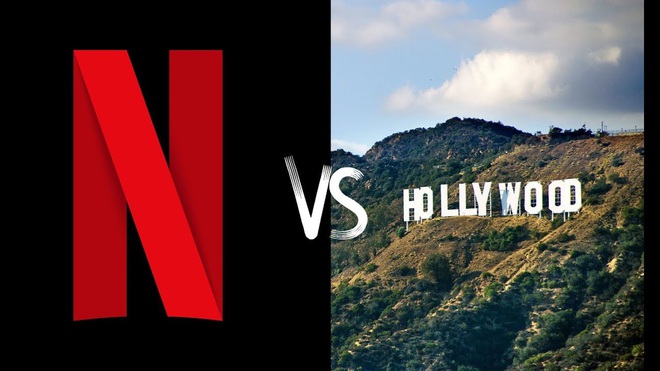 One could argue that that achievement was due to the advantage of the pioneer in this type of service and the hit TV series that Netflix has invested in. However, there is a lesser known fact, it is the entertainment giants in Hollywood, the arch-rivalry of Netflix today, watching them grow up without doing anything – even. also helped Netflix become giant it is today.
It all started in 2008, when Netflix found a "backdoor" to add 2,500 titles of Sony and Disney's own movies, TV shows and musicals to its streaming list – without competitors. know it. Netflix acquired the rights to stream these shows from pay TV channel Starz, which was also building its own streaming service at the time, under the name Vongo, but failed.
Thanks to this contract, a series of blockbuster movie titles such as Spider-Man 3, Ratatouille, Pirates of the Caribbean 3, No Country for Old Men, … were available on Netflix. At that time, even though Netflix had 12,000 different options for feature films and TV shows for users, most of those titles were from overseas or independent studios, which had little. users know.
Thanks to the deal with Starz, Netflix became an overnight streaming mogul
Most importantly, its hefty price tag. Those 2,500 popular movies and TV shows cost only $ 30 million a year from Netflix. Let's try this comparison: in 2012, in order for Netflix to reach an agreement to exclusively stream Disney major titles, it realized the potential of the service, Netflix had to pay up to $ 300 million a year.
Thanks to the contract with that Starz label, Netflix holds the hands of Disney and Sony's expensive movies and shows at low prices without even having to pay the two big boys. Thanks to that, just overnight, Netflix transformed itself from a record rental company into a streaming tycoon at that time.
Not long after, Netflix's stance left media companies making a second mistake – they frantically offered to sell their content directly to Netflix – which was a good sum for the labels. media at that time. If Reed Hastings and his company want to pay for their old movies and shows, why not sell them. They are also struggling to sell them to other places anyway.
But there were no free meals: thanks to the content Hollywood viewed as trash, Netflix turned itself into a streaming giant – and ironically, it returned to live competition. to the giants of Hollywood themselves with what they see as trash.
Ultimately from a tech startup, Netflix has become the most feared contender for the entertainment giants in the world, who are scrambling to close the gap with them.
Refer to Vox
Source : Genk