Hot: After Jack Ma was summoned by the authorities, Ant's $ 10 billion IPO was suspended, Alibaba capitalization immediately 'evaporated' nearly $ 70 billion
Ant Group's plan to create an unprecedented listing in history is in turmoil after the Shanghai Stock Exchange cited "major changes" to regulatory rules. Chinese companies and suspend Ant's initial public offering.
Ant said in a response to the Nikkei that it would also suspend the IPO on the Hong Kong stock exchange. Before that, the company expected to cross IPO on both Shanghai and Hong Hong exchanges on Thursday and expected to raise $ 39.6 billion on both exchanges.
The IPO halt came after Ant's top leaders and the largest individual shareholder, billionaire Jack Ma, was summoned during a meeting with Chinese authorities. Sources revealed content of this meeting was warning about state regulations.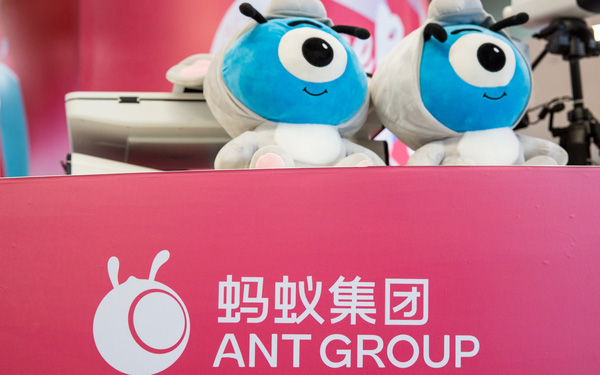 Jack Ma, chairman Eric Jing and CEO Simon Hu met with representatives of the Central Bank of China, the China Banking and Insurance Regulatory Commission, the China Securities Regulatory Commission and the Foreign Exchange Administration. government.
In a statement Tuesday evening, the Shanghai exchange said that supervisory interviews of regulatory agencies and changes in the company's business practices governing rules were "critical".
"There are many important issues that could prevent your company from meeting IPO disclosure requirements."
"The exchange has decided to postpone the company's IPO. We will keep in touch with the company and its sponsors."
Shares of Alibaba, which owns 1/3 Ant, have dropped more than 8%, equivalent to an evaporating market cap of over $ 67 billion on the New York stock exchange after the announcement of the Thuong Hai Exchange.
In a statement to the Hong Kong Stock Exchange, Ant said it had been notified by Chinese regulators that the company "did not meet listing standards or disclosure requirements" in Shanghai. Hai "due to important issues related to the regulatory interview with the company's president and CEO and the recent changes in the financial technology legal environment".
Ant also stated it will refund the money investors have placed in advance to buy the company's shares "as soon as possible".
Ant's initial public offering, which closed last weekend, received record buying subscriptions on the Shanghai and Hong Kong exchanges. The individual investor group has placed a bet here with 3 trillion USD.
Ant said in a statement earlier today that it would "profoundly" apply the meeting's recommendations to Chinese regulators and follow the guidelines that include innovating steadily, open to scrutiny. and for the real economy.
Source : Genk