Honor teases flagship foldable smartphone Honor Magic
Huawei's sub-brand Honor is now a separate and independent company. Yesterday, Honor teased its own first folding screen smartphone, named Honor Magic V. The poster image shared on Weibo and Twitter shows a folding hinge between the two screens, in addition still still There is not much other information available.
The post on Honor's Weibo page says "a flagship folding screen smartphone is coming soon". It looks like this will be a high-end folding smartphone that can compete with Samsung's Galaxy Z Fold series.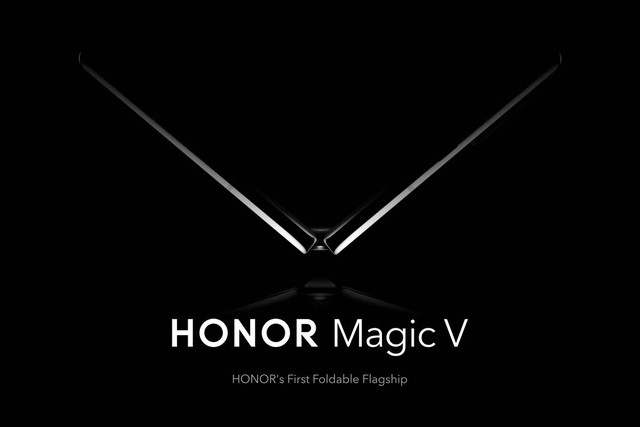 Honor has publicly announced its ambition to launch a folding screen smartphone of its own in early 2019. CEO George Zhao has said that he is very interested in launching a folding screen smartphone under the Honor brand, but is also worried. concerned that the device would be too expensive for Honor's target markets.
In June of this year, reports revealed that Honor began production of a folding screen smartphone, with display panels provided by BOE and Visionox.
A leak from The Elec reveals that the Honor Magic V smartphone will have an 8.03-inch main screen, along with a 6.45-inch external secondary display. The design of this smartphone is identical to Samsung's Galaxy Z Fold.
Samsung and Huawei are the two earliest manufacturers participating in the folding screen smartphone race. But recently, we have seen many other phone companies jumping in this trend. These include Xiaomi, Motorola and Oppo. However, we still do not know when the new Honor Magic V folding screen smartphone will be officially launched.
Reference: theverge
Source : Genk