Honda builds a $4.4 billion battery factory, ambitions to completely convert to electric cars by 2040
The goal Honda has set itself is that the battery plant must reach a total annual production capacity of 40 GWh, which is enough to equip 700,000 – 800,000 electric vehicles.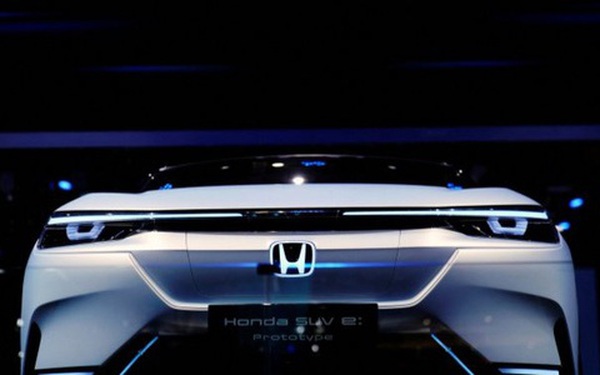 Honda Motor, in partnership with South Korean battery maker LG Energy Solution, will build an electric vehicle battery factory in the US. The $4.4 billion investment comes amid a rapid shift to electric vehicles in the US and Honda wants to secure battery supplies there.
According to Nikkei Asia, this will be Honda's first EV battery factory. Construction begins in 2023 with the goal of expansion and mass production in 2025. It is known that Honda and LG Energy will form a joint venture to produce lithium-ion batteries. Honda holds a 49% stake, while LG Energy holds the remaining 51%. Ohio, where Honda's main operations are in the US, is considered the most suitable location to build a battery factory.
The goal Honda has set itself is that this plant must reach a total annual production capacity of up to 40 GWh, which is enough to equip 700,000 – 800,000 electric vehicles. All production will be shipped to Honda plants in North America.
LG Energy's market share currently ranks second in the global battery market, behind only Chinese giant Contemporary Amperex Technology (CATL). In addition to General Motors (GM), LG Energy has established a battery manufacturing joint venture in North America with European company Stellantis to increase production capacity.
LG Energy's annual production capacity reaches 30 GWh at plants in partnership with GM, and it is likely that this scale will also be repeated in the handshake with Honda. This is enough to power 500,000 to 600,000 standard electric vehicles.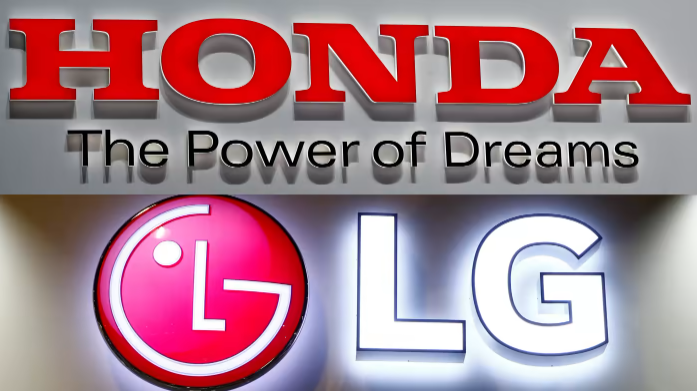 Honda's goal is to make all of its new models electric or fuel cell vehicles (FCVs) by 2040. In the US, two Ultium battery electric vehicles are jointly developed by GM and LG Energy. development will launch in 2024.
In 2026, Honda plans to launch an independently developed and battery-powered EV produced by the automaker's joint venture with LG Energy. The group also plans to produce about 800,000 electric vehicles in the US by 2030, and is considering building a new production line specifically for electric vehicles.
Previously, in April, during a press conference summarizing "automotive electrification business", Honda announced that it would invest about 5 trillion yen (equivalent to about 36.5 billion euros) in the electrification fields. and software engineering in the next 10 years. The group wants to reshape its portfolio and shift its focus from the one-time hardware business to the recurring business. In other words, Honda wants to continue to make money with the software over the life of the car.
According to Nikkei, the US is the second largest auto market in the world, after China. This is Honda's main market, accounting for more than 30% of global sales. Previously, in August, California, the largest auto market in the US, announced a ban on the sale of gasoline-powered vehicles, including hybrids, starting in 2035. The US also introduced tax credits. for EV models that meet certain criteria as a measure to encourage consumer demand. These measures are expected to further boost electric vehicle sales globally.
A common strategy among major automakers is to buy batteries close to where they make their vehicles to reduce costs. In 2021, Honda held a 1% stake in CATL to ensure the security of battery technology. These batteries will then be used in 10 electric vehicle models that are expected to hit the Chinese market by 2027.
As the US wants to maintain domestic electric vehicle production, partnering with South Korean battery maker LG Energy in this market could reduce the risk of supply chain disruptions for Honda in the face of US geopolitical tensions. – Central.
In addition, this will spur the independent development of next-generation batteries such as fully solid-state batteries, which are safe and smaller than those commonly used today. Honda will invest about 43 billion yen ($310 million) in its research center in Sakura city, Tochigi prefecture to set up a battery production line. The line will start operating in the spring of 2024.
"Electric vehicles are definitely the mainstream right now. That's been the case for the past few years, but the difference now is that a lot of these products are actually hitting the market." – Mr. Tim Stevens, General CNET Roadshow editor, comment.
China's CATL currently leads the automotive battery market, followed by LG Energy, SK Innovation and Samsung SDI. Amid growing tensions between the US and China, some US and European automakers see their reliance on Chinese battery suppliers as a risk and have gradually increased orders. for Korean companies.
The three South Korean companies expect a total of 12 battery plants to come online in North America by 2025. Japan's Panasonic is also investing heavily in the US, including setting up an electric vehicle battery plant. New in Kansas.
By: Nikkei Asia, Bloomberg
Source : Genk