Here is a list of the best and most worth buying routers on the market today
The new generation Wi-Fi 6 router provides fast, efficient connection speed and capability, and can even set up and form a wide area Wi-Fi network for devices in the home or at work. job.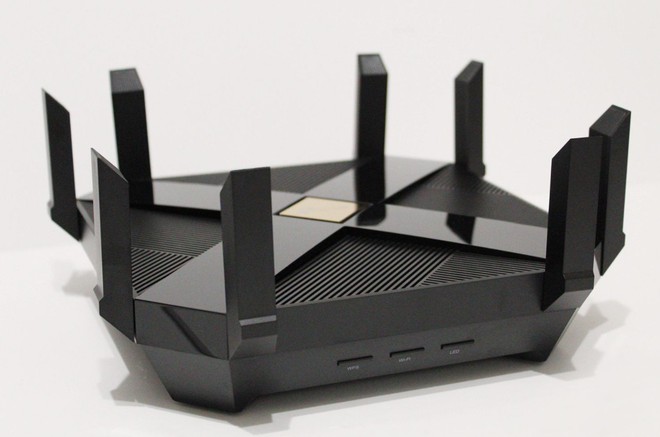 Although the first Wi-Fi 6 routers appeared on the market a few years ago, it was not until now that Wi-Fi 6 really emerged. If you intend to buy a new router, now is the perfect time to stay ahead of the new trend.
Among the many Wi-Fi 6 routers on the market, some stand out that promise to offer good performance, affordable prices, and more functionality. Here are some of the best Wi-Fi 6 routets on the market that you should buy:
Huawei AX3 AX3 Pro 6+ Wi-Fi Router
As one of Huawei's recently launched routers, Huawei AX3 and AX3 Pro both support Wi-Fi 6+ for wide coverage, fast connection speeds but quite attractive resale prices.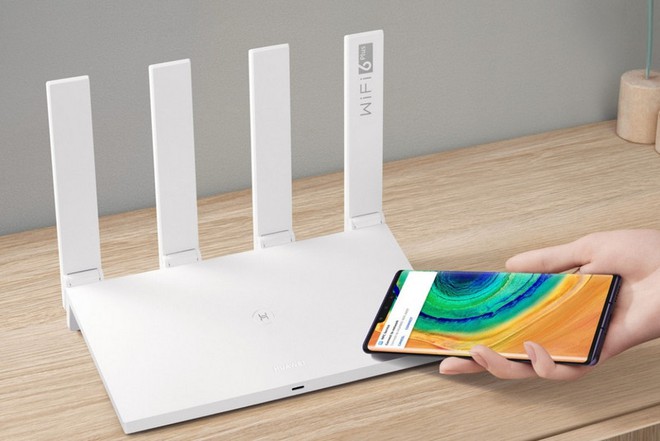 The new router from telecom manufacturer Huawei features four 6-inch Wi-Fi antennas with dual bands of 2.4GHz and 5GHz, allowing for extended coverage throughout the home. The plus point of the antenna design is the 90-degree foldability that makes it easy to adjust the antenna direction.
Huawei AX3 and AX3 also support Mu-MIMO technology and the ability to set up a Mesh system with just one touch. Mu-MIMO technology helps share more stable Wi-Fi waves to multiple devices, minimizing latency. Meanwhile, mesh systems help create a wide area Wi-Fi network and increase coverage.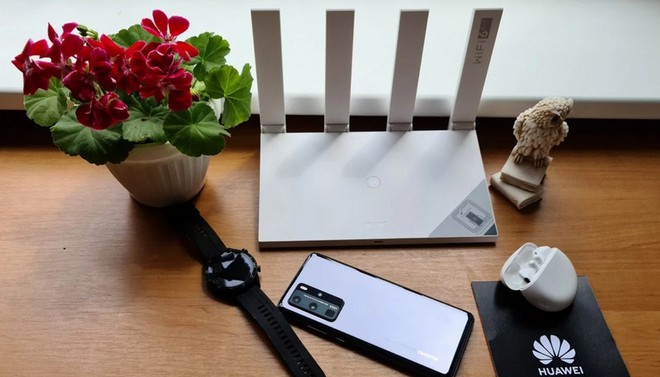 Huawei AX3 and AX3 are both equipped with the most advanced security technologies such as TrustZone Security, integrated 3 1Gbps LAN ports, 1 1GBps WAN, and support connection via Huawei AI Life application.
Reference price in Vietnam market: 1,350,000 VND * (AX3) and 1,790,000 VND * (AX3 Pro).
* Note that prices may vary by distributor.
Totolink AX1800 X5000R dual-band 6 Gigabit Wi-Fi router
Totolink is quite famous for its cheap and quality products and the Totolink AX1800 X5000R 6 Wi-Fi router line is no exception. Totolink's latest Wi-Fi 6 router offers high connection speeds on both 2.4GHz and 5GHz bands. In addition, thanks to the MU-MIMO technology, the router supports connecting multiple devices at the same time.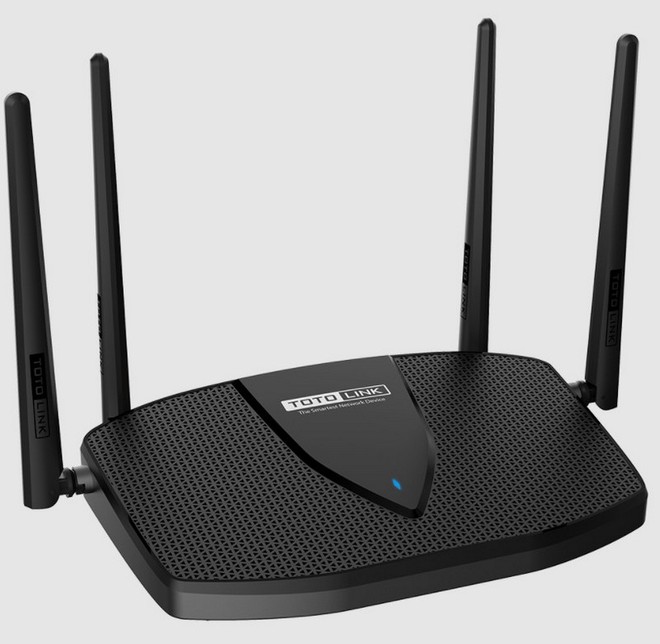 According to Totolink, the AX1800 X5000R router model features Beamforming technology, which improves signal transmission and bandwidth. Not to mention, advanced security technologies like WPA3 also partly help users feel more secure.
Totolink AX1800 X5000R makes setting up mesh system easy with the Easy Mesh feature. Especially the ability to support TOTOLINK Router application.
Reference price in Vietnam market: 1,399,000 VND
TP-Link Archer AX10 Wi-Fi Mu-MIMO Router AX10 Wi-Fi 6 AX1500
TP-Link's recently launched router line, the Archer AX10 Equipped with impressive new wireless connectivity technologies. These include features on TP-Link Archer AX10 routers such as Wi-Fi 6 standard, dual-band support, multi-device connectivity technology, and OFDMA and MU-MIMO latency reduction.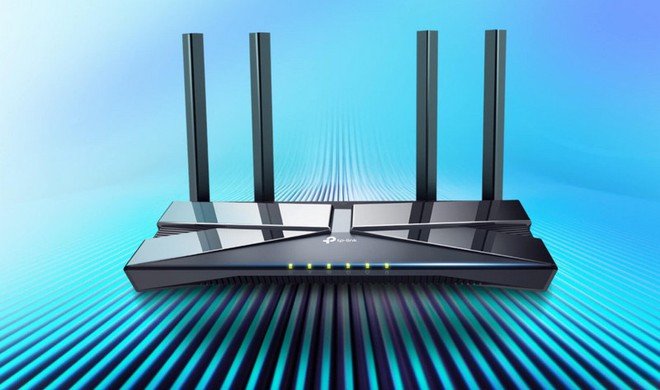 Not only that, the TP-Link Archer AX10 also offers a wider coverage area thanks to 4 easily adjustable antennas. The router features Gigabit Ethernet ports for wired connection speeds up to 1Gbps. Another unique feature of this line of routers is the support for voice control via the Amazon Alexa virtual assistant.
Reference price in Vietnam market: 3,799,000 VND
AX3000 TP-Link Archer AX50 dual-band 6 Gigabit Wi-Fi router
This is a new line of high-end Wi-Fi routers launched by TP-Link. This router model supports Wi-Fi 6 standard, OFDMA technology for the ability to connect more devices and reduce latency up to 75%, convenient for gaming and video chat.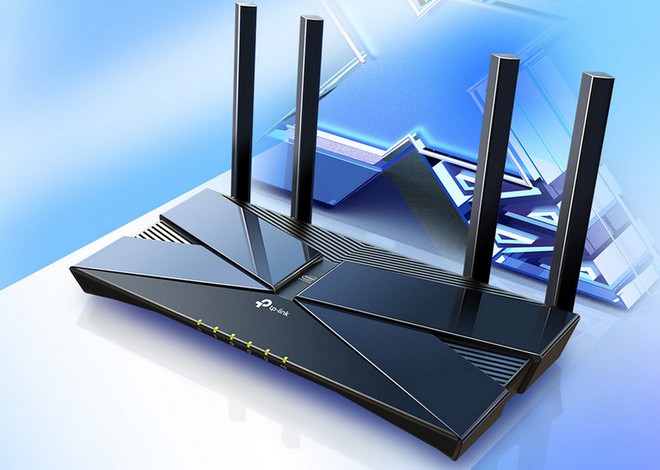 With the integrated Beamforming technology, TP-Link Archer AX50 has wide coverage throughout the house. Not to mention, the security of the router is also greatly increased thanks to TP-Link HomeCare technology.
Like the TP-Link Archer AX10 series routers, the Archer AX50 model also allows easy control by voice and virtual assistant Amazon Alexa.
Reference price in Vietnam market: 5,999,000 VND
Asus ROG Rapture GT-AX11000
According to Tom's Guide, Asus ROG Rapture GT-AX11000 is one of the best Wi-Fi 6 router models, offering excellent connection performance. This gaming router will also support Wi-Fi mesh and AiProtection Pro security technology.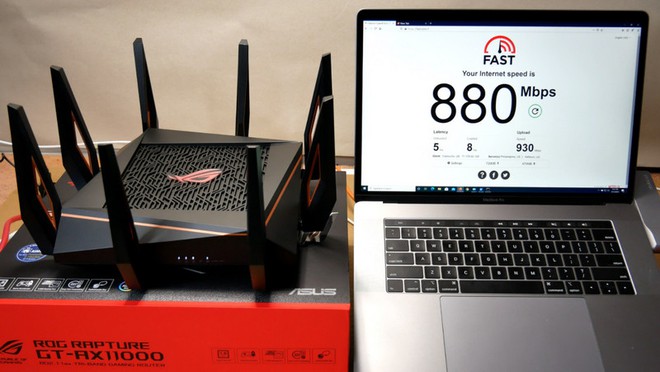 GT-AX11000 has a large design with 8 rotatable navigation antennas, 3-band support, for better gaming. It has up to four Gigatbit LAN ports, one 2.5G Base T Ethernet port and two USB 3.0 ports. Asus says, GT-AX11000 has impressive wireless performance even at long distances, super low latency and maximum throughput of up to 10.8Gbps, convenient for gaming and video chat.
Reference price in Vietnam market: 13,490,000 VND
TP-Link Archer AX6000 router
This is one of the current high-end routers of TP-Link. Archer AX6000 supports dual bands for ultra-fast transfer speeds up to 5952Mbps. Router equipped with 1 2.5GBps WAN port, 8 Gigabti LAN ports and 2 USB 3.0 Type-A and Type-C ports.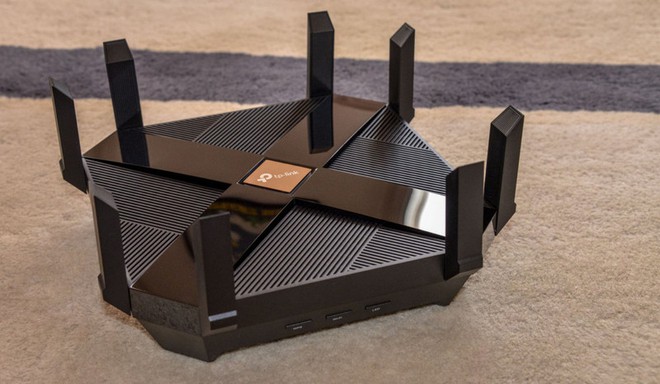 Thanks to OFDMA integration, the average throughput is quadrupled and Mu-MIMO technology increases the number of connected devices and reduces latency. Band Steering technology integrated on the router also allows to navigate connection design to bands that are currently underused to increase connection speed.
TP-Link HomeCare's integrated security system provides an effective security solution and Trend Micro's anti-malware suite will router against viruses and give parental control. Setting up the router is also pretty easy via Bluetooth connectivity and the Tether software.
Reference price in Vietnam market: 9,999,000 VND
Source : Genk