Heartwarming season: The Italian gamer complained about a GPU failure during the isolation days and was given another one by a stranger
In many parts of the world, the COVID-19 epidemic is raging, people are designated to isolate communities at home and avoid crowds. For gamers, keeping your eyes on your computer screen or gaming TV is the most effective way to kill time, feeling bored during the days when you are not on the road.
In the risk is there … unlucky with a Reddit user named Cunctator5 . In a post at r / Wellthatsucks , he shared that he was an Italian gamer who was struggling to stay at home during the epidemic days but could not play games because his GPU (graphics card) had just burnt. If this is a normal day, he can go to the store to ask for a warranty or to find a repair center, but at this time all the shops have to close so he only has water to sit. Look in helpless.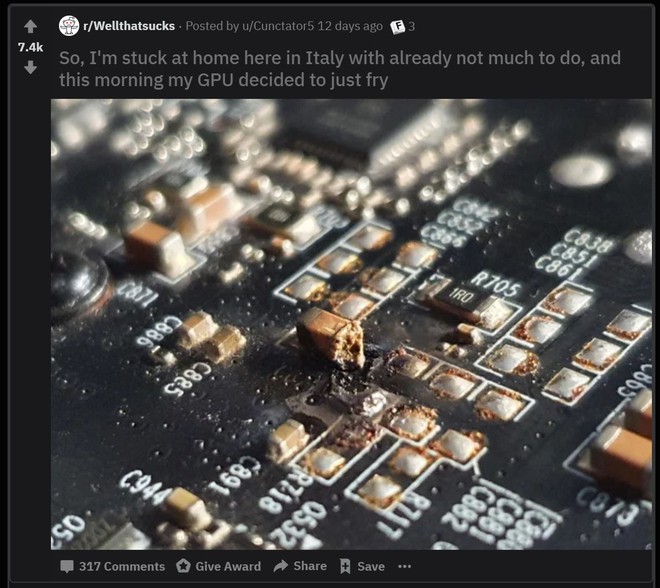 The story has not stopped there. User Dies_H0rribly is another player in Switzerland who saw the aforementioned situation and expressed his desire to give him another GPU to use. "I have a GTX 980 in my hand. If you want I can send it to you from Switzerland. Text me."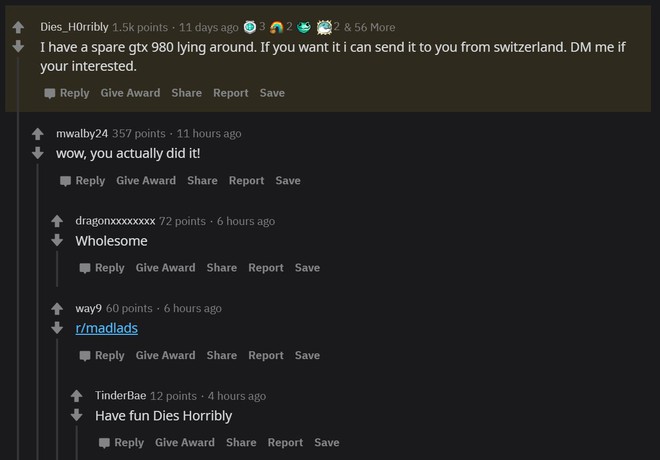 It was thought to be a joke for strangers online, but surprisingly a few days later, Cuncatator5 confirmed that he had received a 'relief' GPU from his new friend from Switzerland. This article received a great response, with more than 54,000 upvotes and 900 comments on r / PCmasterrace .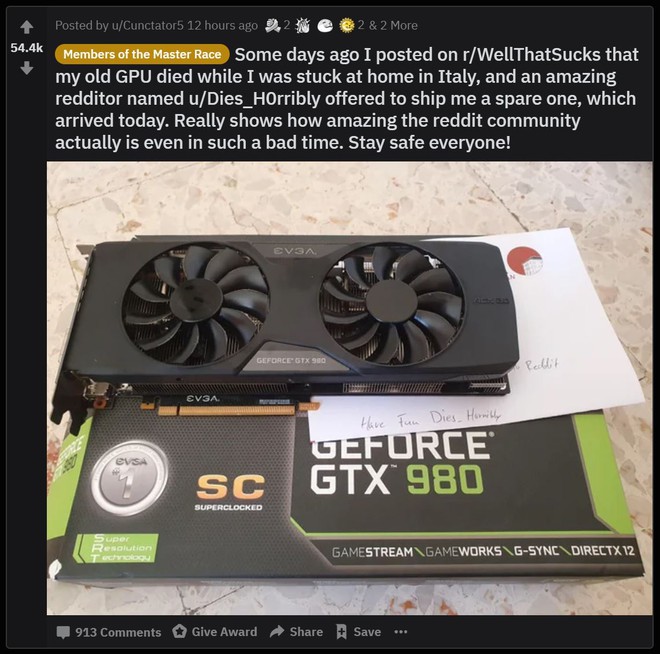 GTX 980 is no longer a new GPU but it was once a desirable high-end product for many gamers, and certainly a valuable gift for someone you don't know, just met network. This story shows that everyday gamers can be naughty, cursing at each other in the game, but in times of tribulation, they are always ready to help each other enthusiastically!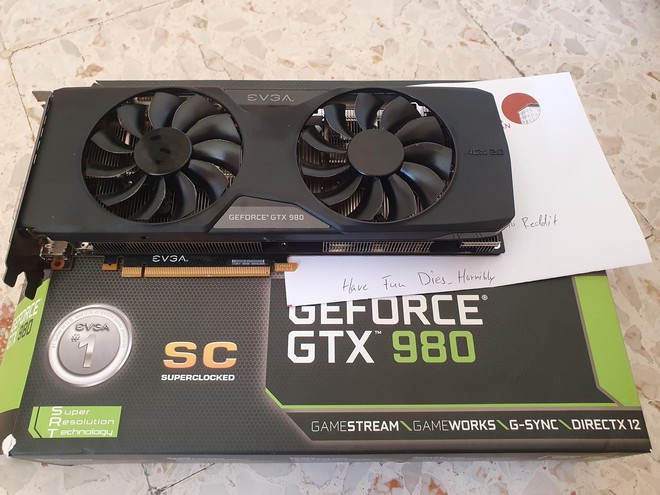 Source : Genk