Having just been hacked a few months ago, BKAV CEO Nguyen Tu Quang still boldly stated: "In terms of security, Apple or Samsung cannot have a job equal to BKAV."
Tomorrow (December 19), BKAV will officially launch a new generation of Bphone in the A series, including three models A40, A50 and A60. In order to promote the new generation of Bphone, BKAV CEO Nguyen Tu Quang recently posted on social media about Bphone's security features.
The feature emphasized by BKAV is anti-theft. BKAV CEO affirmed that the A-series Bphone is "inviolable", when the bad guys can't use it or control it even after restoring the factory settings.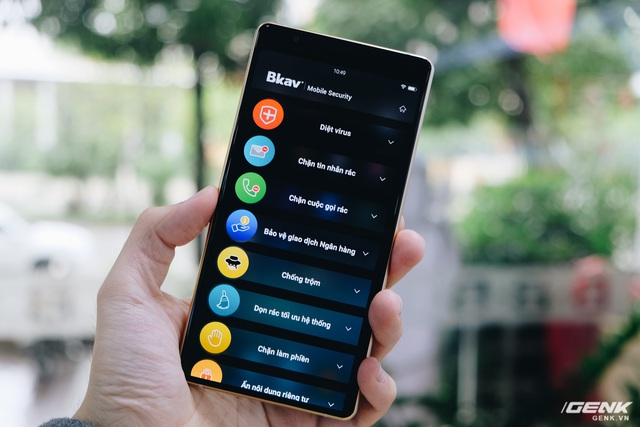 "So in case the device is lost and the owner issues a lock order, it will be considered as a "paperweight" and can't be sold to stores that sell stolen goods. At this point, the only way is to contact and pay. return the computer to the server" , Mr. Quang wrote.
To reinforce this point, Mr. Quang gave statistics that up to 89% of Bphone customers found their lost devices.
Doubtful about this statistic, a user named Pham Trung Dung questioned Mr. Nguyen Tu Quang about the basis behind BKAV's statistics.
"Where do these statistics come from. Iphone has icloud for a long time, Samsung also has a function to lock the device when it is stolen for a long time… but they haven't given any statistics yet!"
Mr. Quang then gave the following response:
"If you go to BFC, you will see that many of you use Bphone to share such events. iPhones or Samsung devices can be locked but not as thoroughly as Bphone and as a result, there is no phenomenon that the person holding the phone has to contact and return the phone. They can use it or sell it to others and still use it, while with Bphone, due to the protection as in the talk, the person holding the phone is forced to contact and return the phone."
In particular, BKAV CEO also made a statement: Apple or Samsung cannot "have a job" equal to BKAV in the field of security.
"You probably haven't heard of Apple or Samsung devices being returned, right. But with Bphone, it's regular. In terms of security, Apple or Samsung can't have a job like Bkav, you should be confident. the same with our Vietnamese companies."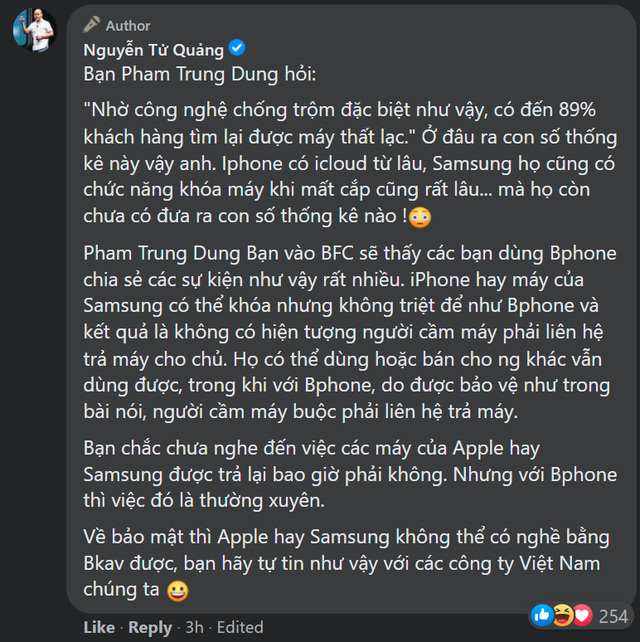 Despite making such an eloquent statement, Mr. Quang may have forgotten that just in mid-August, BKAV was hacked into the system and posted a lot of internal data. Besides the source code of software projects, another interesting information leaked by hackers is the conversations of Mr. Nguyen Tu Quang with the board of directors of BKAV company.
Tragically, the content of the conversation regarding BKAV's management dealing with the hack showed that BKAV did not know that it was being hacked by hackers. Many sources told us that BKAV had to shut down the server to prevent hackers from continuing to attack.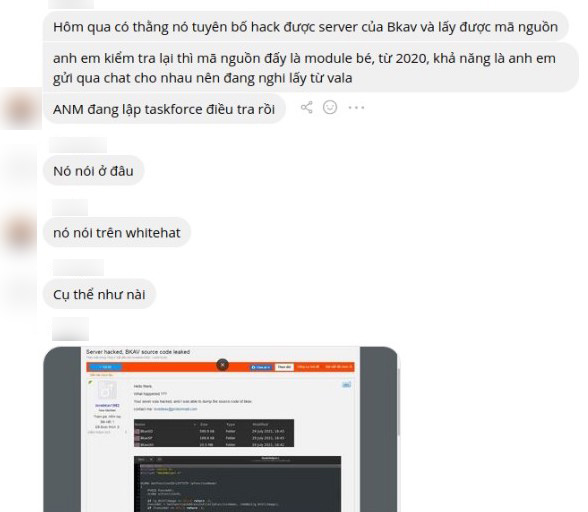 According to an official statement posted on WhiteHat, a secure forum of BKAV, the company blamed "an ex-employee who quit". "In addition to the old source code, during his time at work, this employee collected intranet chat login information, used it to take pictures of recent internal chats." , the statement read. Meanwhile, a media representative of BKAV assessed this incident as "normal" and "no one called it a hack".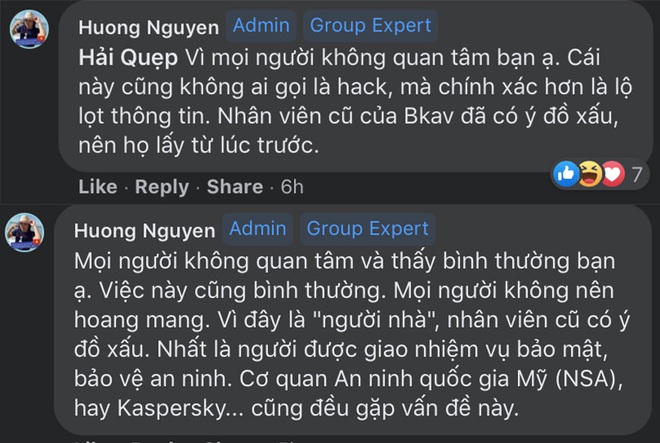 The launch event of Bphone A series will take place at 6 pm on December 19, and will be livestreamed by BKAV on many different platforms. This event will have the participation of comedian Xuan Bac.
Source : Genk