Having claimed to want to "beat" Google, Coc Coc in recent years has continuously lost money, negative equity of more than 62 billion
Cause a lot of skepticism at the time of its establishment and demonstrated by its strong growth in the following years, Coc Coc was named the second Google in Vietnam. But, recently this tool is increasingly quiet, the latest data also shows heavy losses, negative equity for many years.
Recognition, in the period of 2016 – 2019, despite recording revenue of hundreds of billion dong per year, the Company continued to lose money, only profit in 2017 with 16 billion dong of EBT. The year 2017 was also the year when the revenue increased dramatically, from 132 billion to 212 billion. The corresponding gross profit increased nearly 4 times to 137 billion, gross profit margin jumped from 26.7% to 64.9%. This is also the time when Coc Coc attracted many new investment flows.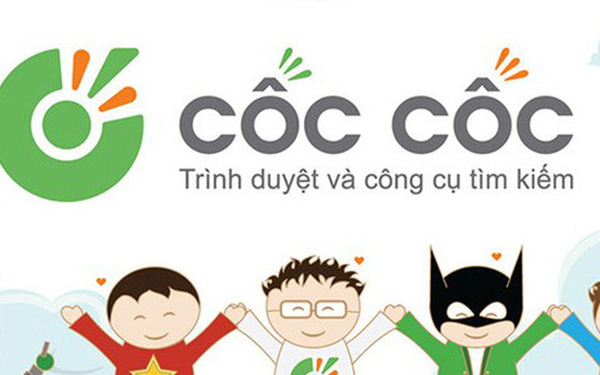 Entering 2018, the revenue source slowed down, the profit decreased significantly. By the end of 2019, Coc Coc only achieved 98 billion gross profit – down 18% compared to 2018, performance also went back with a margin of only 47%.
Continuously losing money, Coc Coc equity is negative 62 billion, total assets also decreased by 13% to 95 billion. Chartered capital went sideways at 364 billion. This fact is completely contrary to the stated goal that Coc Coc has stated: sales increase at least 8 times in the next 10 years! Not only that, the founders have also been rumored to leave their big projects in turn.
About Coc Coc, the company was established in July 2012. By early 2013, two Coc Coc products were officially launched, including the Coc Coc search engine and the Coc Coc browser. In particular, the browser product is based on chromium (an open source platform for browsers that Google, Opera … uses), with the aim of focusing on building and developing Vietnamese browsers exclusively for people. Vietnam. Coc Coc entered the top 5 most popular browsers in Vietnam within 2 months of its launch in May 2013.
Recognized on the Introducing Website, Coc Coc is currently the largest search engine and web browser in Vietnam with more than 22 million users. In 2015, Coc Coc was invested 14 million USD by Hubert Burda. However, the business situation in the following years continued to suffer losses as mentioned.
However, Coc Coc can be considered as one of the bold and outstanding Vietnamese startup projects up to now. In retrospect, brought up by a group of international students in Russia – where they are using a local search engine, Yandex, three boys Nguyen Thanh Binh, Le Van Thanh and Nguyen Duc Ngoc both came up with the idea of ​​creating tools. private search for Vietnamese, replacing Google at home.
Leaving the lecture hall, the founders gave up all the opportunities to work at major technology companies in the world to return to Vietnam and began to focus on researching the unique needs of users. It is known that by the time they returned, the previous search engine projects such as Timnhanh, xalo, socbay … were all gone.
However, with the companionship of the manager of Nigma.ru Technology Company, Mr. Victor Lavrenko and later also the early CEO, Coc Coc has been continuously supported by many investors (especially from Russia). The company in turn launched a series of utilities suitable for Vietnamese people such as using IDM's faster download technology (by times) in standard conditions, easy access to Facebook without having to change DNS, detect errors. Spelling and suggest correct spelling …
In 2014, Coc Coc surpassed Microsoft's Internet Explorer and Firefox, becoming the most used browser in Vietnam, only after Google's browser. By the end of 2015, Coc Coc browser reached more than 18.2 million users.
Coc Coc also has a strong hand in attracting human resources who are good engineers who have worked at Google, Intel, Facebook … and graduated students from famous universities such as Stanford, Cambridge, Moscow State University. Coc Coc's ambition at that time did not stop at knitting achievements, the founder even declared that he wanted to surpass Google, become the Vietnamese search engine – similar to Yandex of Russia or Baidu at China.
At the end of 2015, Coc Coc recorded a major change in the shareholder structure. In which, 99.75% of Coc Coc's charter capital is owned by Coc Coc Pte Ltd (headquarter in Singapore); the rest is held by BNT Technology and Online Advertising Co., Ltd – a legal entity with the same address as the headquarters of Coc Coc. In October 2016, Coc Coc reduced its charter capital from 380.6 billion VND to 363.89 billion VND. Currently, the director cum legal representative is Ms. Do Thanh Van Huong.
Source : Genk