Hanoi University of Science and Technology and Bkav Group launch a training course for cyber security and security specialists
More than 40 students from leading technology companies in Hanoi participate in the course
Associate Professor, Dr. Ta Hai Tung, Director of SoICT, said the program of the National Digital Transformation and the National Strategy on the 4th Industrial Revolution to 2030, approved by the Government, emphasized the vital significance of development. developing high quality human resources in the fields of Industry 4.0, in which it is impossible not to mention information security.
Joining this training program, students will learn theory and practice with the best teachers and experts in the field, practice on Bkav's advanced rehearsal systems, as well as experience. practice in the internships in attack prevention service providers and ensure network security at home and abroad.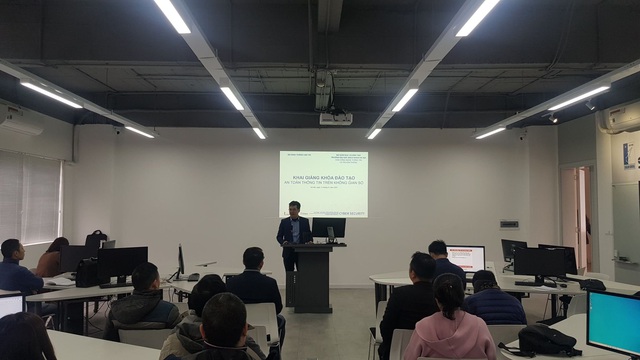 Students exchange with the teachers in the class
Course content:
The training program consists of 03 main courses suitable for different learners from basic to advanced in the field of network security. Specifically:
● Cyber ​​Security for Leader course
● Cyber ​​Security for Technician (Basic) course
● Cyber ​​Security for Expert (Advanced) course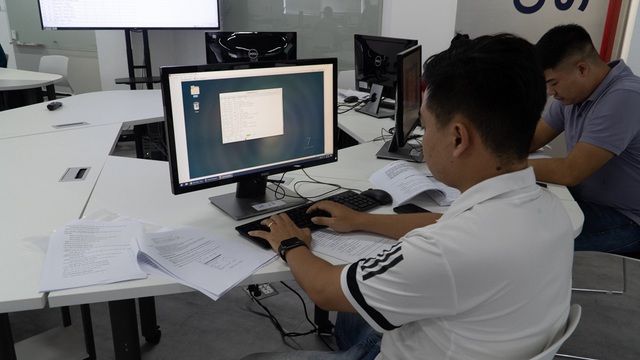 Practice on modern LAB room, simulated application environment of Bkav Group
Benefits after attending the course:
With a theoretical training model – in-depth practice, students and teachers apply the practice together and solve all of them in security and confidentiality issues. Participants are equipped with theory, and reinforced by practice hours immediately after the theory. In addition to the following course benefits students can:
– Master the mindset of information security, unauthorized access, malicious code concepts, data integrity protection, and confidentiality of information.
– Proficient in network setup, security skills, defensive attack techniques – malware prevention, attack handling techniques, hacker techniques.
– Comprehensive and systematize security processes, hacker. Distinguish the advantages and disadvantages of offensive and defensive techniques.
– Become a professional security & network security, a pretty hot job and earn a dream income.
Class address:
Room 407B, Building B1, Hanoi University of Technology No. 1 Dai Co Viet, Bach Khoa, Hai Ba Trung, Hanoi
Interested students can find out and register for the next opening at: http://bit.ly/cybersecuritysoictbkav
Source : Genk