Great experience with Casper Android TV 65EG8000: 4K HDR screen, as thin as an iPhone, priced at only 25 million
The TV market in Vietnam in recent years is just around a few names like Sony, Samsung or LG. The number of options is also high, but it is still difficult to find a high-end TV that meets all criteria with competitive prices, suitable for families with middle and high-income families. In the segment of 20-25 million, you can easily find 4K HDR TVs, but they often have their features or designs / platforms removed.
Recently, Thai brand Casper has brought to Vietnam some TVs that were imported completely from Thailand, hitting this rare and hard-to-find segment. Model 65EG8000 is one of its outstanding products with streamlined design, good image quality, good sound, running the latest Android 9.0 Pie platform, but still retaining a pleasant price, only about 25 million. copper.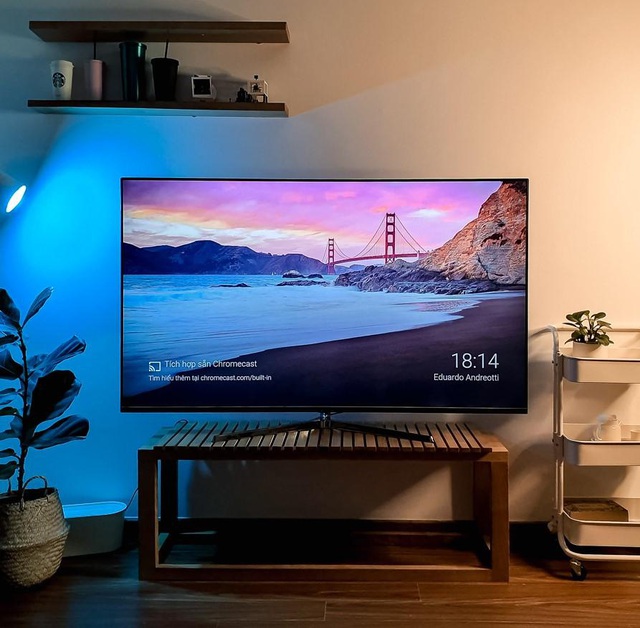 Specifically, this TV is equipped with DTS TruSurround 5.1, 65EG8000 surround sound speaker system, available Android TV 9.0 Pie platform with huge application store and voice control thanks to intelligent virtual assistant. In addition, this product line of Casper also has a big advantage compared to rivals of the same price range in the ultra-thin screen design, only 7.9mm, equal to an iPhone.
Design: Luxurious stand, slim to "scary"
Experience Casper 65EG8000 – attractive 65-inch 4K HDR TV
At a glance, you might mistake Casper 65EG8000 for some high-end TV models of other big companies, because this product is beautifully designed. Both the solid aluminum bezel and the thickness of the panel are minimized to what Casper calls "infinity design".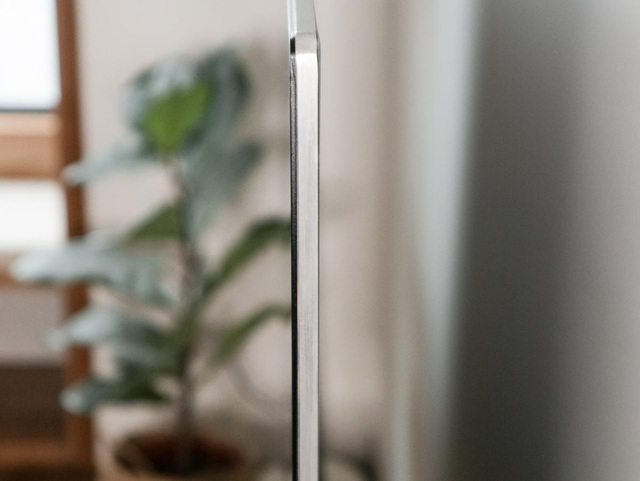 TV Casper 65EG8000 impresses by its thinness, just 7.9cm, which is on par with an iPhone.
In general, the appearance of TV Casper IRIS 65EG8000 is encapsulated in 2 words "free processing", the V-shaped border and base are made from metal to turn the TV into an exquisite furniture, creating a luxurious feeling for the apartment. room.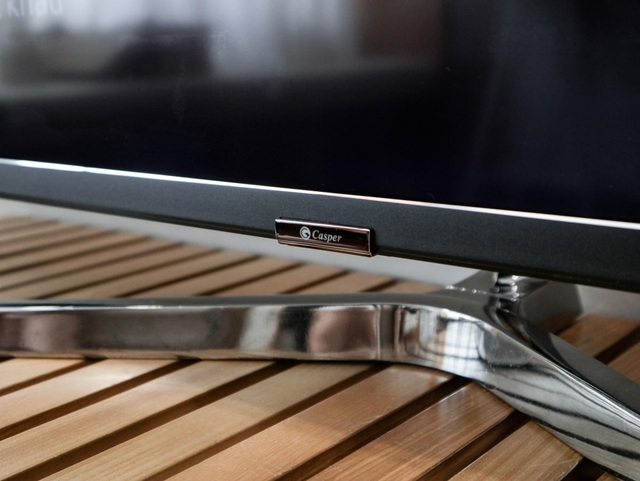 V-shaped stand section with luxurious metal design.
Image and sound quality: Good enough in the price range
4K HDR resolution is more than enough for everyday TV needs, but Casper 65EG8000 also supports playback of HDR content on YouTube, Fim + 4K … So the experience is even more impressive. This TV series shows good colors, vibrant but not too harsh, high brightness. Like other LED-based TVs, black is not perfect, but does not appear the burn-in phenomenon often seen in OLED TVs of the same segment.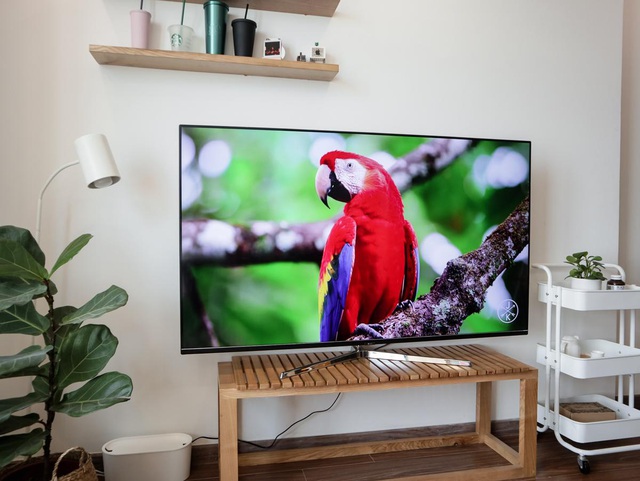 Experience watching movies on Casper 65EG8000 with nothing to complain.
Casper 65GEG8000 TV is equipped with DTS Trusurround uncompressed audio decoding technology and Dolby 5.1 Surround Sound System, one of the best audio standards in the world. The volume from the speaker system is very large, the quality is equivalent to the high-end products in the same segment. In a small room without using external speakers, the system still feels impressive and vivid, which is quite impressive.
Features included: This is the "money" point!
The biggest plus point of TV Casper 65EG8000 is probably the Android TV 9.0 Pie platform. Usually in the 65-inch TV segment priced at 20 million, companies must use the self-developed platform, few applications, omitting intelligent features to reduce costs. Casper 65EG8000 TV inherits all the strengths from the Google platform, including the huge app store, good optimized interface and especially with "Google sister" as an assistant, identify and answer. the commands in Vietnamese perfectly.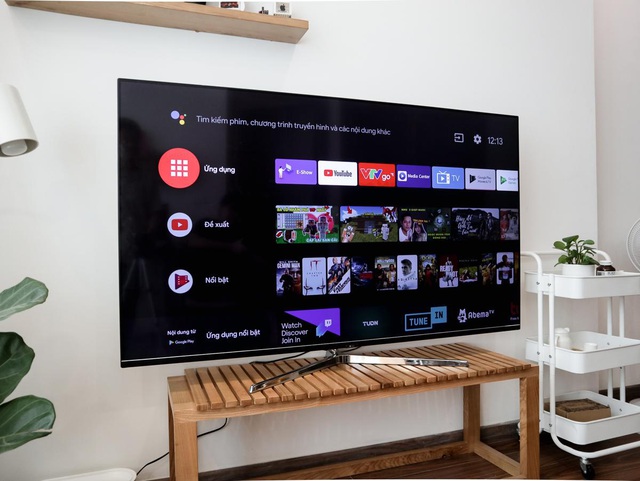 Android TV 9.0 platform with huge app store and virtual assistant Google Assistant is very "working".
You can use the buttons or fly to control the TV, but the fastest way is still thanks to … "sister Google" as a protection. The commands such as opening applications, changing channels, turning up or down the volume or even asking the weather, how to cook … are handled quickly – neatly – quickly with high accuracy.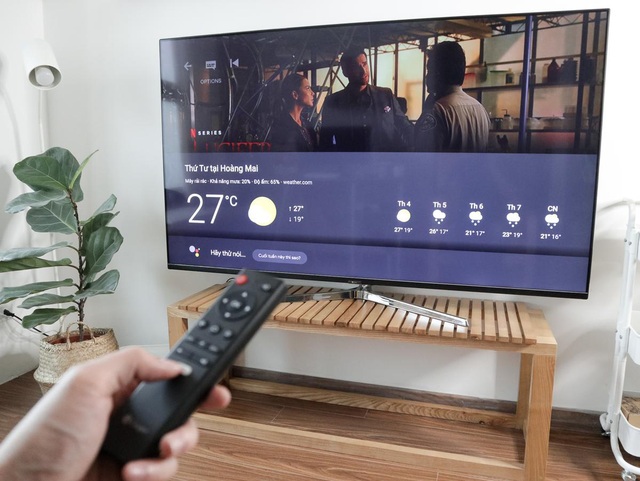 Vietnamese commands are processed quickly and with greater accuracy than other TV platforms.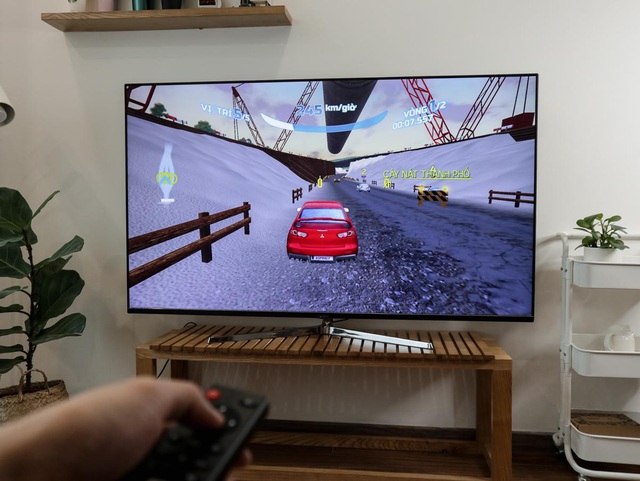 4-core processor, 2.0GB RAM allows smooth gaming experience, supports both gaming controllers, connected via the rear USB port.
Besides, you also have access to the entire pure Vietnamese application on Casper 65EG8000 TV, from VTV Go, FPT Play to ZingTV or Fim +. With 64-bit quad-core chip and 2.0GB RAM, operations are usually very smooth. However, users should be careful to avoid performing too many tasks at once, for example, just click open the app and call Google to ask immediately, she will be a little startled and stop a bit.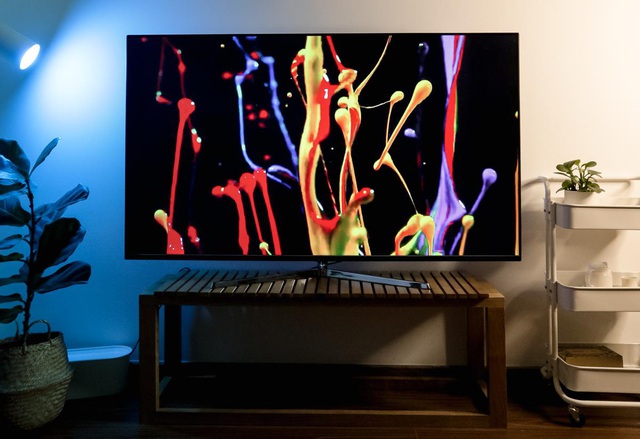 In general, at a price of only 25 million VND, the Casper 65EG8000 TV is a very worthwhile option, especially when you want to own a TV with an ultra-thin design, smart features and screen size. Large but still affordable.
Source : Genk