Great deals on genuine Homedics healthcare products at Viettel Store
In this 2021, Viettel Store has cooperated with HoMedics to distribute genuine healthcare products. As a famous brand from the US in health care, HoMedics has a very wide product range and is suitable for each different needs of customers.
After a long time of market research, grasping the shopping trends of customers and finding out the choice of partners, Viettel Store has officially entered the market of personal health care devices by cooperating with customers. with the multinational corporation FKA (USA) through Gia Hung Group, the official distributor of FKA in Vietnam.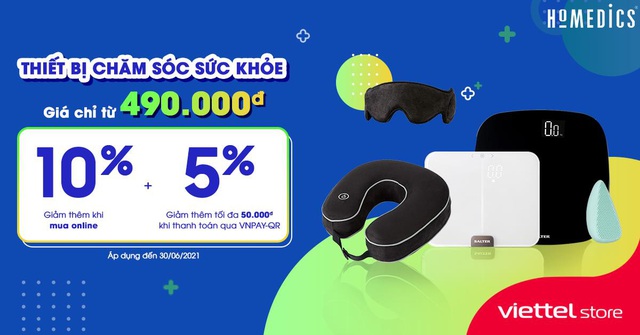 FKA owns 16 major brands in the world in 2 product groups: Personal health and beauty care equipment, audio equipment. In Vietnam, Gia Hung Group and Viettel Store will launch 3 brands of this group to the market, including: HoMedics, Salter, Ellia. These are 3 prominent brands that are very popular in the US and European markets.
By this cooperation, Viettel Store is one of the first large retail chains to enter the market of personal health care and beauty equipment, promising to be a market with booming sales when the needs of consumers are high. consumption is increasing, especially in the context of the epidemic, which is having many complicated developments.
To show gratitude to customers who have accompanied Viettel Store for the past 15 years and officially "launched" a new market with 3 brands: HoMedics, Salter and Ellia, Viettel Store launched many attractive incentives when applied. 5% discount (maximum VND 50,000) via VNPAY-QR. Special 10% discount when customers buy online when buying health care products of HoMedics at Viettel Store. Viettel Store would like to introduce to 5 outstanding health care devices that are interested by the market…
Eye massage device TA-MSKV100BK-EU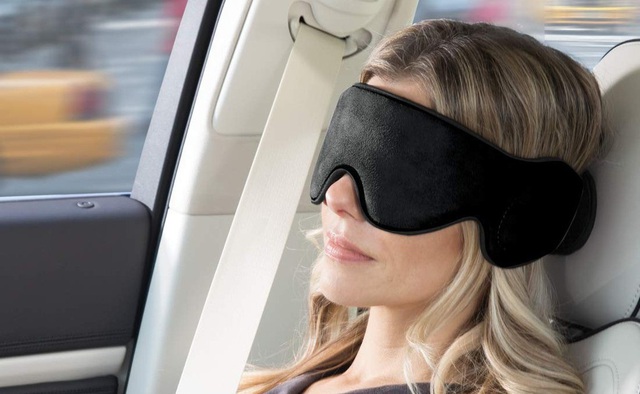 Don't leave home without the HoMedics Mobile Comfort™ Massage travel eye mask. Light-blocking fabric design, soft and comfortable material. Gentle vibrating massage relieves strain on your eyes and helps you relax. To help the eyes relax after a tiring working time, massage is a very effective way.
Neck and shoulder massage pillow TA-NMSQ220BK-EU uses AAA batteries Homedics
HoMedics TA-NMSQ220BK-EU HoMedics travel neck massage pillow makes your trip more comfortable. Homedics TA-NMSQ220BK-EU neck and shoulder massage pillow will help people relieve neck and shoulder pain effectively.
FAC-350-EU Homedics honeycomb face wash machine
Featuring a patented honeycomb texture with 100% soft, hypoallergenic pure medical grade silicone, the surface is designed to hold water like a sponge. With high frequency ultrasonic vibration technology, this facial cleanser ensures a clean and smooth skin like never before. Rechargeable via USB, comes with IPX7 waterproof standard…
Electronic scale 9221BK3R-EU
The Salter 9221BK3R is a health scale equipped with tempered glass with integrated rechargeable battery technology to minimize the troubles caused by one-time use of batteries such as frequent battery replacement or damage encountered due to battery usage water once.
Electronic scale 9164WH3R-EU powered by 3xAAA batteries
The 9164WH3R-EU electronic scale is not only a simple weight measurement scale, but it also measures indicators such as: fat, muscle, water, bone, BMI, BMR. With built-in features, the 9164WH3R-EU is a great smart electronic scale for everyone, especially athletes.
Interested readers can buy now at https://viettelstore.vn/thiet-bi-cham-soc-suc-khoe or call toll free 18008123 for more information.
Source : Genk