GOTECH comes home to install, free 30-day trial of smart car screen
Smart car display brand GOTECH has just launched a special promotion: Free 30-day trial. Accordingly, users can experience the company's high-end smart car screen in 30 days. If not, you can return it at any time and get a 100% refund.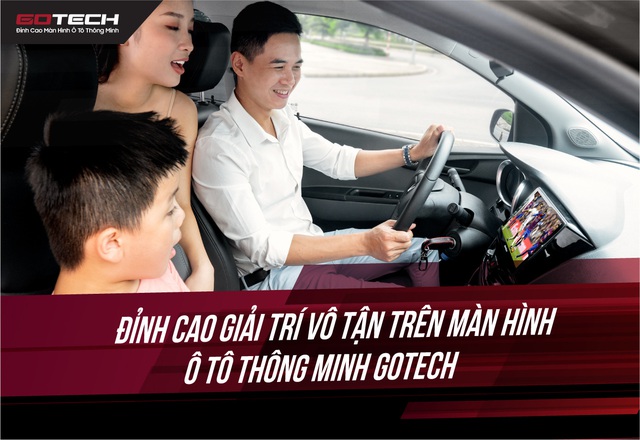 Currently, GOTECH is a reputable brand in the market applying such a long-time trial program. Other Android car screen manufacturers currently only allow a maximum 7-day trial, not enough to meet the needs of DIY and verify the quality of users.
Usually, when "leveling" the Android screen instead of the zin according to the car, users often wonder about the quality of the equipment, whether the installation process changes the original car worth billions of dong or not … CEO Nguyen Van Dong said that the company applying this policy gives customers the opportunity to freely discover real needs.
"We are confident with product quality, monitor design, correct configuration and reasonable price. If customers really have demand for the product, they will be satisfied with the price and quality of the product. products when upgrading smart car screens for cars " , emphasized CEO Dong.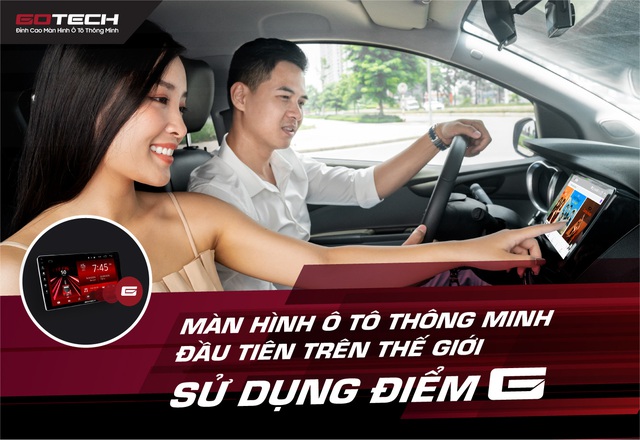 If you are busy, users just need to call, GOTECH will dispatch a professional technician to the installation house during the day, inviting users to experience the new smart car screen for free for the first month. Promotion applies nationwide, from September 1, 2020.
The GOTECH screen when installed will come with a "great" gift combo, including: Original face plate compatible with each vehicle, GOTECH GD-3 Full HD Dashcam, High-speed 4G Sim data with unlimited capacity 32GB memory card, copyrighted VietMap S1 … the total value of gifts is up to 2.5 million VND.
After 30 days of satisfied trial, users will enjoy an additional 2 year warranty policy right after activating the electronic warranty, and especially "1 for 1" within 24 months nationwide if the fault is caused by the home. manufacturing.
Currently, other Android screen manufacturers do not apply or only allow payment for a maximum of 6-12 months. With a policy of extremely competitive user protection instead of a commitment, GOTECH is implicitly proving brand reputation always goes hand in hand with device quality.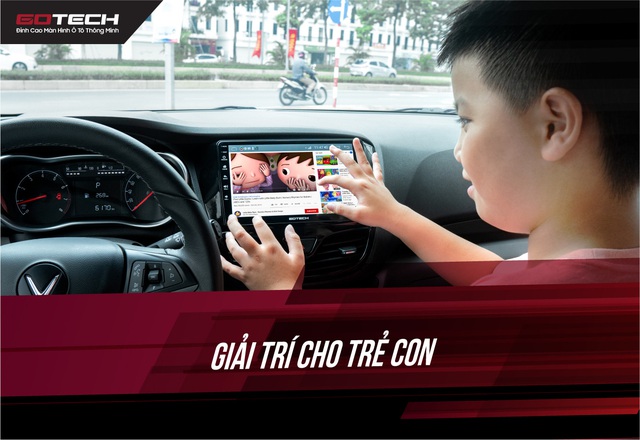 Upgrading smart car screens, turning popular cars into multi-tech luxury cars is a popular trend in recent years. GOTECH currently offers 4 screen lines GT6, GT8, GT8 Max and GT10 Pro. Large 9-10 inch screen, HD resolution 1280 X 720. Powerful configuration thanks to the high-life 4 or 8-core processor, the processing speed up to 1.87Ghz. RAM 2 / 4GB DDR4 supports smooth multitasking and ROM 32 / 64GB Mali-T820 GPU drop-throttle storage capacity.
GOTECH smart car screen opens "door" connecting users to the world of digital entertainment in cars with hundreds of applications such as Youtube, Netflix, Spotify, VTV Go, K +, Radio, Audio book … Besides, features voice control, directions maps, security alerts, peripheral devices (camera and sensors) … help users drive safely during the wheelchair. on the road.
Sign up for a free 30-day trial via hotline 1900.633.642 or website: http://gotech.vn/
Contact GOTECH Production and Trading Joint Stock Company:
– Hanoi Office: Level 1, Building B3, Thang Long International Village, Tran Dang Ninh Street, Cau Giay District.
– Ho Chi Minh City Branch: No. 5, Street 16, Trung Son residential area, District 7.
Source : Genk