Google accidentally revealed the official launch date of Android 11
In early June, Google released the beta version of Android 11, revealing the features and changes of the new operating system. However, Google has never confirmed when the official launch date of Android 11 is.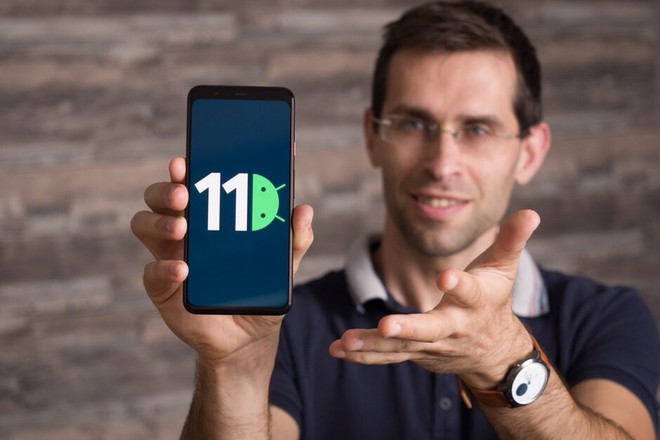 Recently, this information was accidentally revealed. The revealer was Michele Turner, director of product management for Google's Smart Home Ecosystem. Accordingly, Android 11 will be officially launched on September 8.
This year's Google I / O developer conference was canceled due to the Covid-19 epidemic, resulting in a small delay of the launch of Android 11 beta. So the official launch date is also a few days slower than last year, when Android 10 was released on September 3.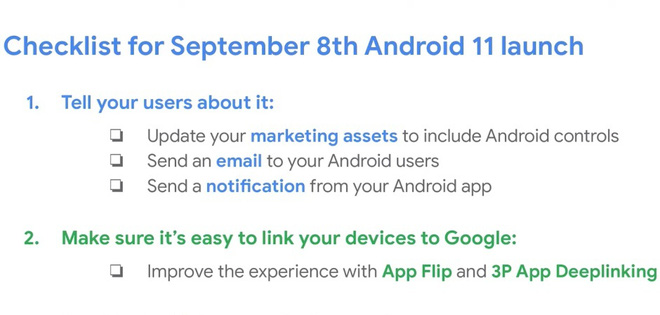 This year, the Android 11 beta was released one month later (June 10), last year Android 10 beta was released on May 7. So many people are worried that the official version will be delayed. more than a month. The launch on September 8 will be good news for the Android community, as there is no waiting too long.
However, even so, keep in mind that only a small number of smartphones will be able to officially update Android 11 right after launch. Specifically, only the Pixel smartphones, from Pixel 2 to Pixel 4. The upcoming Pixel 4a may be preinstalled by Google Android 11. Other smartphones will have to wait a while longer. more, which will probably be quite a while longer.
References: Phonearena
Source : Genk