Global chip shortages have 'reached a crisis point'
Consumers around the world are facing a rise in prices and shortages of products from TVs, cell phones to cars and even game consoles, amid a shortage. on semiconductors is increasing.
In fact, the shortage of chips, the "brains" in every electronic device in the world, is getting worse and worse since last year. Initially, the problem was only a temporary supply delay due to factories shutting down when the COVID-19 pandemic first broke out. However, although manufacturing has returned to normal, the rise in new demand due to altered habits in a pandemic scene has propelled the situation to the "crisis point".
In addition, carmakers are focusing on investing in high-tech electric cars, or a boom in sales of TVs and home computers, as well as the launch of new game consoles and phones. mobile phones that support 5G … all have the effect of boosting demand.
Even the mighty Apple, a $ 2 billion company and the world's biggest semiconductor buyer with a spending of $ 58 billion a year, was forced to delay the launch of the iPhone 12 last year due to love. scarcity.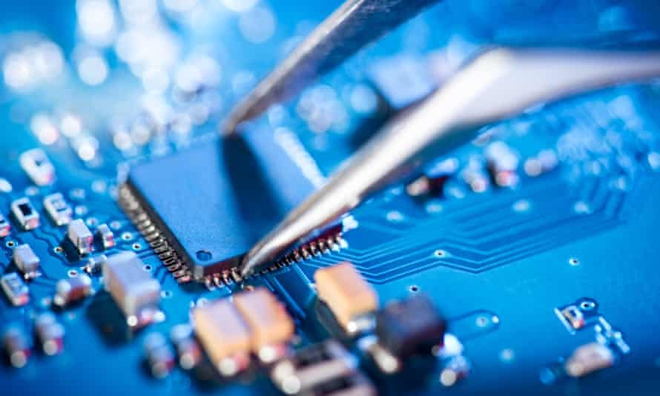 "Chip is everything , " said Neil Campling, technology and communications analyst at Mirabaud. "There's a perfect storm of supply and demand going on here. But fundamentally, new demands are not keeping up, people are in crisis and the situation is getting worse."
Car maker Ford recently canceled work shifts at two car factories and said profits could drop as much as $ 2.5 billion this year due to a shortage of chips, while Nissan is halting. produced at factories in Mexico and the US. Another industry giant, General Motors, also said it could face a drop in profits of $ 2 billion.
Last month, Sony, along with other video game consoles manufacturers that have struggled with stock shortages since last year, said they may not be able to hit sales targets for this year's new PS5 consoles due to problems. Semiconductor supply problem. Microsoft's Xbox says it predicts supply problems will continue, at least until the second half of the year.
However, the best example of the semiconductor crisis comes from Samsung, the world's second-largest chip buyer for its products after Apple. Earlier this week, the company said it may have to postpone high-end smartphone launches due to scarcity, even though it is also the world's second-largest chip maker.
"It's unbelievable that Samsung sold $ 56 billion in semiconductors to others but spent up to $ 36 billion on chips, suggesting it might have to delay the launch of one of its own products. yourself, " said Campling.
Samsung's CEO Koh Dong-jin, also the head of its mobile business, emphasized a key issue when he said that there is a "serious imbalance" in the order of who is. receive a limited supply of chips.
Automakers, who cut chip orders due to falling pickup sales last year, suddenly find themselves at the bottom of the line as they try to rearrange business when the market is on. rehibilitate. The entire global car industry buys chips worth about $ 37 billion, with the biggest companies like Toyota and Volkswagen spending just over $ 4 billion, making them relatively small customers for homes. supply semiconductors.
"The hardest hit is in the auto sector as the last party guests. If Apple is spending $ 56 billion a year and the numbers continue to grow, who would you choose to keep supply top. first? ", Campling said.
The chip shortage is likely to continue for a while. It can take up to two years for factories to manufacture complex semiconductors, while manufacturers are in the process of raising prices for the second time in less than a year.
"There's no sign of supply catching up or demand going down, while prices are rising across the chain," Campling said. "This will affect every consumer on the street. Let's wait and see if cars will be more expensive, phones will be more expensive. This year's iPhones are definitely not cheaper than last year."
Refer to TheGuardian
Source : Genk