Genuine UPS- Comprehensive solution for business
However, with uncertainties from weather as well as risks of fire and explosion, power failure leading to data loss during operation is completely possible. To prevent these unannounced risks, the UPS – UPS solution is the perfect solution.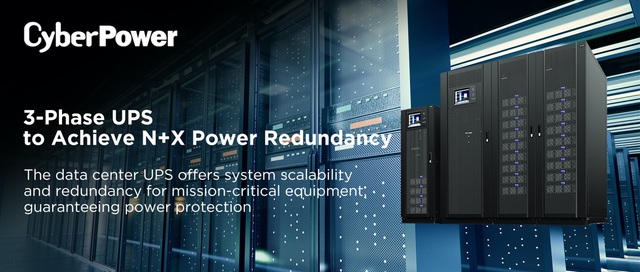 Data centers are places that need to be protected from electrical risks
In today's digital age, data conservation is an urgent need for any business. Digital data is irreplaceable and difficult to recover during negligence when the power is cut off suddenly. Therefore, the UPS – UPS is an irreplaceable solution in the present time.
Currently on the market there are many brands of UPS with many prices as well as designs for businesses to choose from. However, mentioning UPS UPS cannot help but mention a famous brand appeared in the market since 1997 CyberPower – UPS brand ranked 4th in the world, 2nd in North America market and won First prize. GATES ICT Industry Excellence Award 2019 in Vietnam.
During the period of more than 20 years on the market, CyberPower continuously provides highly efficient energy management products, from 1-phase and 3-phase UPS, PDU, Rack cabinets, solar inverter systems, Inverter, surge protector, portable charger, power management software, BMS battery management solution to computer peripherals. With its extensive experience, CyberPower provides excellent hardware and software integration while still focusing on green solutions for the broad areas the brand serves.

Up to now, more than 100 million devices worldwide are protected by CyberPower, proving the quality and reliability of users. CyberPower UPS UPSs are equipped with GreenPower UPSTM technology to help UPS save up to 93% of electricity, helping to protect electronic devices and business data warehouses in the safest state from any incident. about the power source.

On August 15, 2020, CyberPower, a professional energy solution provider and energy-saving inventor of GreenPower UPS ™ technology, released a press release to Vietnamese consumers, distinguishing UPS CyberPower products imported. official importer and genuine distributor in Vietnam market with product codes of 1Phase UPS such as BU Series, UT Series, Value Series, Value Pro Series, CP Series, CSN Series, CPS Series, PR Series and OLS Series, OL Series, OR Series, 3 Phase UPS such as HSTP, OLS3S, RT33 and SM. CyberPower does not have a product with the name "Cyber" or "Platinum" UPS.
To recognize genuine imported products of CyberPower in Vietnam, there will be 2 distributors, PSD and IDC Group for 1 Phase line and Kim Long for 3 Phase series. Besides, there are no other distributors. CyberPower authorized service centers through FPT Service Company in Hanoi, Ho Chi Minh City, Da Nang and Can Tho. On all CyberPower UPS products there is a CyberPower logo that identifies the brand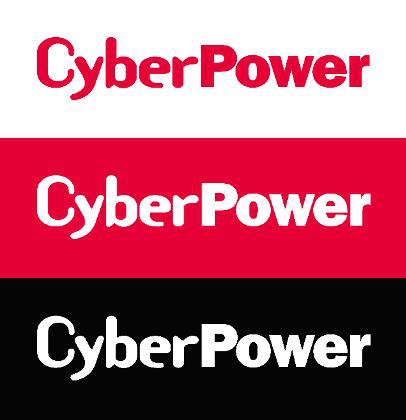 In addition, products distributed by PSD on the Vietnamese market have PSD branded warranty stamps.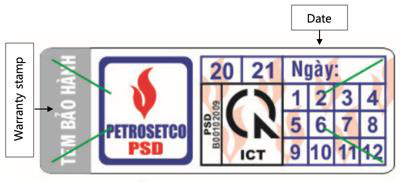 CyberPower's representative said that in order to avoid consumers misunderstanding or buying CyberPower's unofficial goods, CyberPower has a sales support hotline of 0974247171 or a technical support and warranty hotline (24/7): + 84 896680088
In addition, with products distributed by CyberPower genuine in Vietnam will receive prompt technical support and warranty /
• 1-phase 2-year warranty for 1-phase UPS.
• Free 2-way shipping to customer service center.
• System CyberPower warranty center in Vietnam
FPT Services Hanoi / FPT Services Hanoi
Address: 27 Yen Lang, Dong Da District, Hanoi City
Tel / Tel: +84 24 7300 0911 Hotline: 0932 251516
Email: fschn.its@fpt.com.vn
FPT Services Ho Chi Minh City / FPT Services Ho Chi Minh City
Address: 194/3 Nguyen Trong Tuyen, Ward 8, Phu Nhuan District, Ho Chi Minh City
Tel / Tel: +84 8 7300 0911 Ext: 86777
Email: fpt-support@fpt.com.vn
FPT Services Da Nang / FPT Services Da Nang
Address: 38 Le Dinh Ly, Thanh Khe District, Da Nang City
Tel / Tel: +84 511 3 562 666
Email: fscmt.its@fpt.com.vn
FPT Services Can Tho / FPT Services Can Tho
Address: 90 Ung Van Khiem, Cai Khe Ward, Ninh Kieu District, Can Tho City
Tel / Tel: +84 710 3781 978
Email: fsc.mk@fpt.com.vn
Hotline selling CyberPower Vietnam
Technical support and warranty hotline (24/7): + 84 896680088
Email: vn.sales@cyberpower.com
Website: www.cyberpower.com
Source : Genk