Garmin launches Venu 2 and Venu 2S: Many colors to choose from, upgraded high-resolution AMOLED screen, supports more than 75 exercises with animations for self-practice at home
After the success of the first generation Venu line, Garmin today continues to bring the 2nd generation including Venu 2 and Venu 2S to Vietnam market. Unlike Garmin's existing product lines, the Venu Series is more youth-oriented and has a balance between youthful elements combined with sports.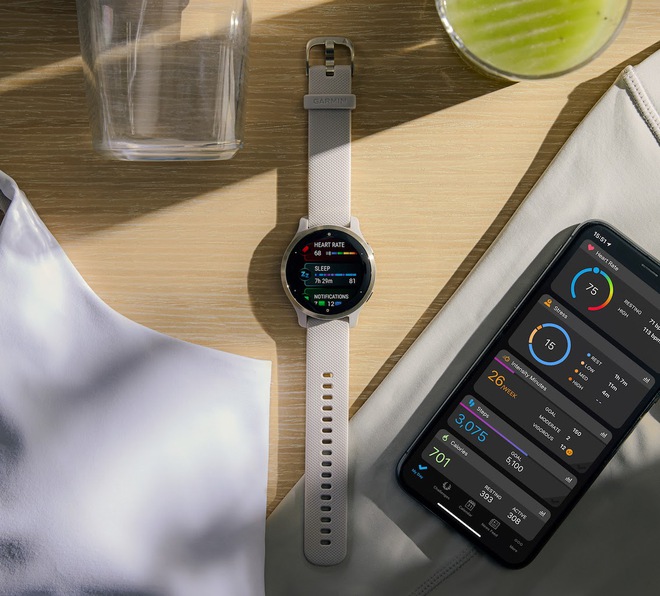 According to data reported by market research company IDC in 2020, the number of smart wearable devices increased by 28.4% to a total of 444.7 million products since 2019. Currently with the global epidemic situation demand, the tendency to care about health issues increases significantly, especially for Asians. According to evidence from Garmin Connect, indoor sports activities such as yoga and exercise have an increased index compared to other outdoor sports activities, more than 17.7% of which attributed it to disease problems and Social distancing should be maintained at home.
To support users with a training performance measurement device, Venu 2 Series is the new choice for those who aim for an active lifestyle, passionate about sports. Compared to the first generation, GPS Venu 2 Series is much upgraded in terms of AMOLED screen with high resolution to support better practice.
The Venu 2 Series has an elegant design suitable for everyday wear while providing a full range of health support features, making it easier for users to monitor and understand the general condition of the body with the Health Snapshot feature to record Review the indicators and check your own health every day or can send it to the doctor separately.
Venu 2 Series is capable of measuring many sports from outdoor to indoor, can support specialized training mode for more than 25 popular sports in Vietnam such as running, cycling, yoga, etc. cadio, weight training, swimming, golf, pilates… such as running, cycling, yoga, cardio, exercise, swimming, golf or even new subjects like HIIT, indoor climbing, hiking…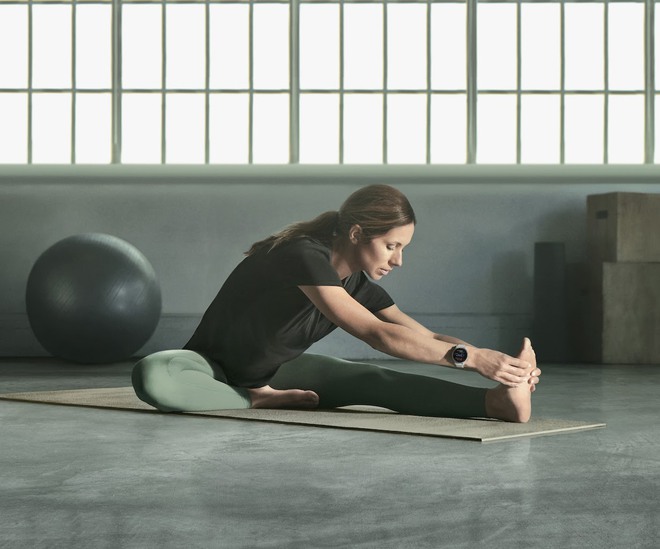 Garmin says users can also create their own workout programs with more than 1,400 exercises available. More than 75 animated exercises for cardio, yoga, strength, HIIT and Pilates are illustrated with precise posture and technique, suitable for self-training in today's social distancing era.
Besides measuring sports, daily health index is also very important, so Venu 2 Series also has quite a lot of features such as heart rate monitoring, physical age measurement, sleep scoring, stress level, feeling Pulse Ox variables, body water and women's health related issues like pregnancy and menstrual cycle tracking.
Besides, to have a suitable training, rest and sleep mode, the Body Battery feature from Garmin will help users measure body energy, thereby giving the most reasonable training mode.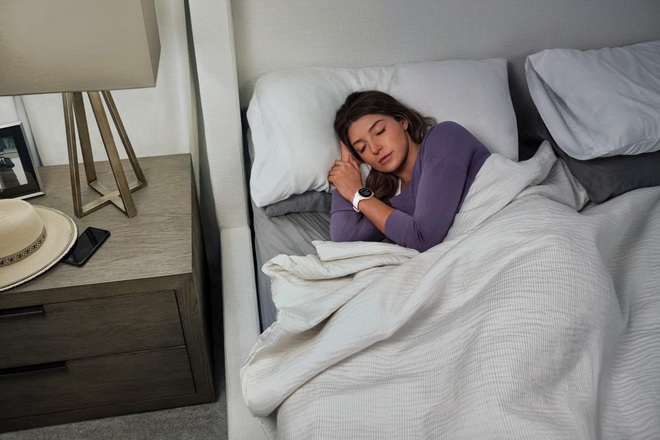 In addition, the sleep scoring feature on Venu 2/2S is also improved when using the Firstbeat algorithm to monitor and evaluate the user's sleep quality based on the time and condition of the body. will be personalized and offer a rest program to help improve sleep.
Garmin Venu 2 Series is a smartwatch line that is suitable for many customers because of the flexible design that it brings, even when practicing sports, going to work or participating in parties, there is no shortage of the watch. this smart. In addition, Venu 2 Series is also a health measurement tool, helping users to recognize their body condition in order to improve their own health in the current epidemic situation.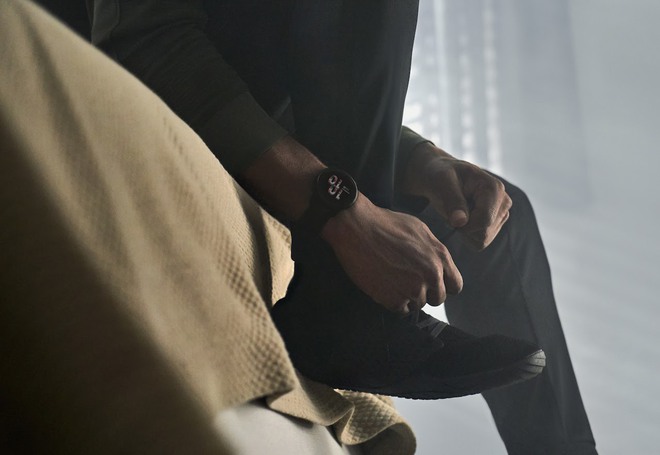 Venu 2/2S has an improved AMOLED screen with a higher resolution of up to 416 x 416 pixels. According to Garmin, the Venu 2 Series battery lasts up to 11 days in smartwatch mode or up to 8 hours with GPS and listens to music on a diverse music library with a number of downloaded songs. down from Spotify up to 650 tracks. In addition, the Venu 2 Series also has smart features such as support for message notifications, receiving calls, personal calendar reminders and much more.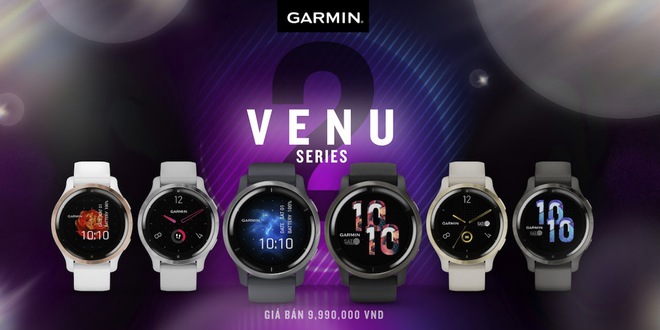 Venu 2/2S is currently on sale for VND 9,990,000 . In Venu 2, there will be 2 colors: Green Granite with silver bezel, Black with Slate bezel. For Venu 2S, there will be more choices with 4 colors: White with Rose Gold bezel, Smoke Gray with Silver bezel, Cream with Bright Gold Benzel, and Graphite Gray with Slate Benzel.
Source : Genk