Garmin launches Forerunner 55 running watch: Diverse smart features, 14-day battery, priced at 4.9 million
On July 2, Garmin brand launched a new smart watch in the Vietnamese market called Forerunner 55. This is a mid-range smartwatch model, equipped with many modes of exercise and sports. With built-in GPS, users can practice without having to depend on smartphones.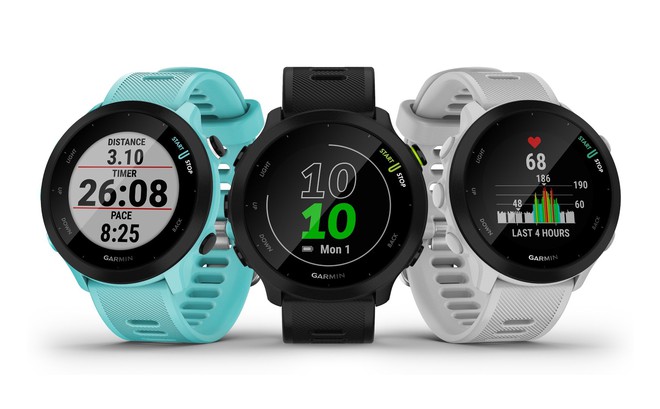 Garmin Forerunner 55 has a round watch face design, 42mm in size similar to the Forerunner 245 version, comes with a 22mm sport rubber strap that uses a Quick Release mount to help disassemble for quick strap changes. The watch is quite light in weight and extremely comfortable on the wrist, suitable for both female and male users.
Aimed at improving user health with sports exercises, especially running, Forerunner 55 is equipped with many outstanding features, such as independent GPS connection to help track distance, speed and location; measure the heart rate continuously accurately; track activities of the day such as counting steps, calculating calories burned, sleep quality…; Garmin Coach professional training programs, providing free tutorials and training plans…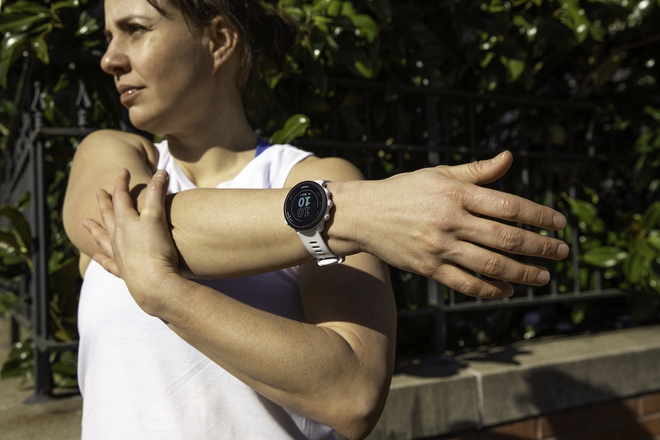 Forerunner 55 also adds features to support the scientific process of training: PaceProm power distribution predicts completion time, cadence alerts, various disciplines and uses health data as well as fitness activity to output exact recovery times between runs…
With a host of wellness features from Garmin Firstbeat Analytics, users can wear the Forerunner 55 24/7. The device has the ability to track stress and set relaxation reminders by suggesting short breathing exercises, along with Body Battery to monitor your body's energy levels and suggest times. The best place to practice and recover correctly. Through the Garmin Connect app, female users can track their menstrual cycle, track their pregnancy, update their knowledge of appropriate exercise and nutrition, and many other useful content.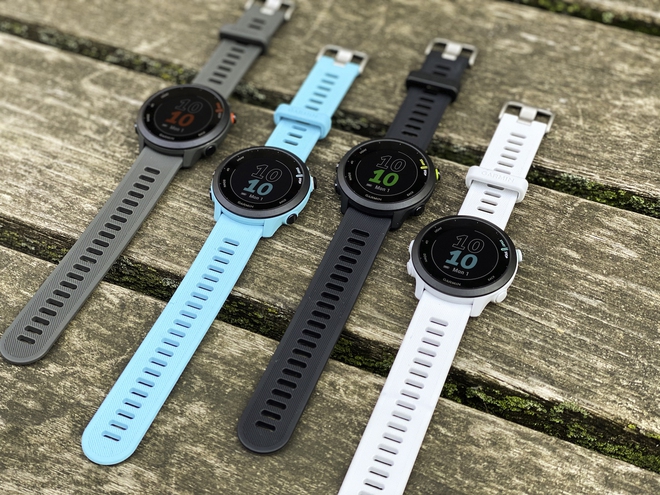 Garmin Forerunner 55 offers up to 14 days of battery life in smart mode and 20 hours with GPS enabled. The product uses the included contact charging dock.
Forerunner 55 owns many personality colors such as black, monterra gray, white or aqua blue with a preferential price of VND 4,990,000 . The product will be officially on sale from July 2 at retailers nationwide.
Source : Genk