Game maker Fortnite just set an antitrust trap for Apple, and Tim Cook hurriedly stepped in
Tim Sweeney – founder and CEO of Epic Games – has just put Apple in an epic trap, one that can cause loads of serious harm to the iPhone maker.
Epic Games, Sweeney's company that is the maker of well-known Fortnite games, is accusing Apple of anti-competitive behavior. And yesterday, August 13, he showed the world his way. By deliberately circumventing one of the App Store rules, Epic Games incited Apple to use its uncontrolled power, providing an opportunity for the company to roll out its prepared lawsuit. me.
Now, Tim Cook – Apple's CEO – may be shaking his head wondering why his company so easily fell into Epic's trap.
The dispute between the two companies revolves around Apple's control over the distribution of apps on iPhones and iPads. For a long time, Apple device owners could only download apps from the App Store. If game developers charge consumers for their apps, Apple cuts off 30% of the commission. Companies also cut revenue by 30% on most digital items – such as subscription fees, digital movie or book sales, virtual clothing for characters in video games – that the Developers sell through their application.
And Apple pre-installs the App Store on all its iPhones and iPads, and prohibits any method of downloading alternative apps. It also requires developers of in-app sales to use a payment mechanism of their own, prohibiting them from using the alternatives, not even for mentioning in their app that the person Users can buy the same product elsewhere for less money.
The developers are not satisfied but they have no choice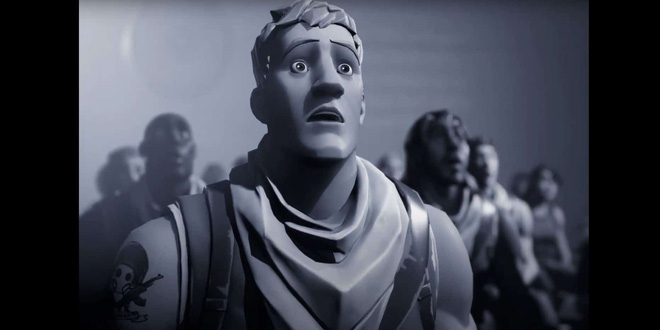 Visual representation of developers in Epic Games video – helpless and resigned.
Game and app developers have been studying Apple's rules for years. They argue that Apple's 30% tax rate is "exorbitant". Some developers have used payment processing services through their website or other channels because they do not want to pay Apple.
But the majority of developers say they have no choice. Although more people use Android devices than iOS devices, there are still about 1.5 billion Apple devices in use around the world – a huge market that developers will lose if they give up the App. Store. And Apple device users generally spend almost twice as much on apps than people who own Android devices.
Apple has long argued that it prohibits other payment services as "a measure of security" and applies those rules equally to all developers. Unlike other tech giants that dominate their main markets – Google in search, Facebook with social media and Amazon in e-commerce – Apple has largely gone unnoticed. because it does not dominate its main market of smartphones.
But the company's stubbornness over the App Store has begun to attract increasing attention. Last year, Spotify filed a lawsuit against Apple with the European Commission accusing the iPhone maker of anticompetitive conduct, regarding the commission it charges when making purchases through the App Store. Last month, members of the US Congress expressed disagreement over such conduct in a hearing with representatives of the giant technology giants. In addition, the US Department of Justice and a collection of state attorneys are reportedly preparing to initiate an investigation into this company.
How could Epic Games endanger Apple?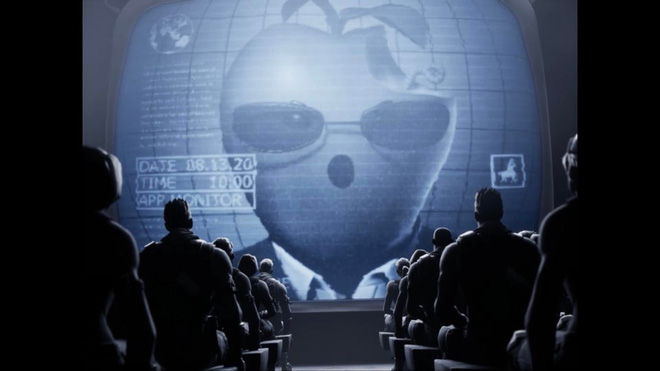 The dictator first illustrated by Epic Games is an apple that has been bitten, referring to Apple.
Epic Games has chosen to become Apple's most dangerous witness ever. It's a powerful company and one of the few companies that can thrive without relying on Apple. And how the company with 40% stake in Tencent (China) has shown how it is a dangerous foe for the iPhone maker, through a series of moves that have been viewed as extremely cunning. done yesterday, August 13.
First, Epic Games lured Apple into the trap by deliberately violating the rules on its App Store. The company offered iPhone users a way to buy V-bucks – the Fortnite in-game virtual currency – directly from Epic Games instead of through Apple's App Store. The move directly violated Apple's rules of providing alternative methods for users to pay for in-app purchases.
And just hours after Epic Games included this option, Apple removed the game app Fortnite from the App Store, arguing that the company was violating its rules and seeking special treatment. That move itself could hurt Apple by angering millions of Fortnite players who won't be able to download or update games on their Apple devices. And there's a high chance they will oppose Apple, rather than Epic, in figuring out why they can't download games anymore.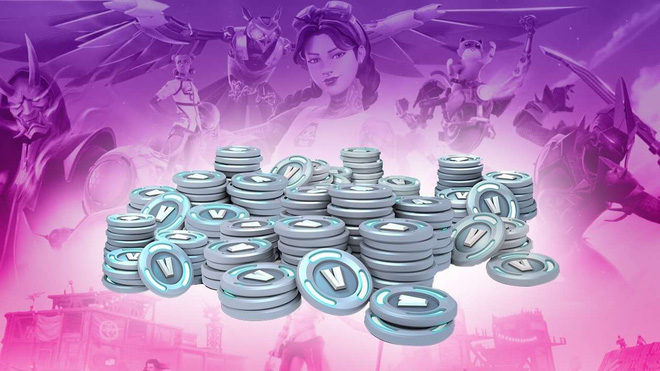 The V-bucks discount strategy is just Epic Games' trap.
But the bigger problem for Apple is what happens next. Epic Games clearly expected Apple's decision to ditch Fortnite, because soon after, the company released its last card. The company immediately filed a lawsuit, accusing Apple of trying to prevent and engage in illegal competition in the app distribution market and make in-app purchases on the iPhone and iPad. The company takes itself as evidence, citing Apple's response to its V-buck discount as a case in point.
"Instead of accepting this healthy competition and competing on the performance of its products, Apple responded by removing Fortnite on the App Store," Epic Games said in its legal complaint. . "Apple's removal of Fortnite," it continued, "is another example of Apple using its enormous power to impose unreasonable restrictions and improperly maintain a 100% monopoly. for the iOS In-App Payment Processing Market. "
Epic Games foresaw Apple's response
In its lawsuit, Epic Games also foreseen Apple's argument that the company is seeking special treatment. Although the lawsuit has reiterated many times that the company was financially damaged by Apple's rules, Epic Games has decided not to ask Apple for compensation . They also don't want Apple to be banned from enforcing rules against it.
Instead, Epic Games is asking the US District Court of Northern California to declare that Apple's rules are generally "illegal and unenforceable" and issue a ban aimed at preventing the alleged conduct. is "anti-competitive" aimed at any developer. In other words, Epic is claiming to be the representative fighting on behalf of all app manufacturers.
Promotional video from Apple in 1984.
The game studio even did it literally through a video parody of Apple's famous 1984 ad – another proof of careful preparation and meticulousness for the epic trap. Instead of the heroine throwing a hammer at the screen, Epic Games let a female character in the game Fortnite throw a unicorn-headed ax – the game's signature weapon – at a screen showing a monarch. talent with an apple-shaped head.
Clip of a copy of Fortnite's Apple ad
On the game's website, the manufacturer also simultaneously issued a call to action to direct the gamer to pull his nose at Apple, on behalf of Fortnite. There's even a hashtag that starts with #freeFortnite.
But Epic's lawsuit is more than just a media or promotional move. The complaint makes a valid argument about Apple's strength, how less likely developers or consumers are to challenge that power, and immutable rules are at play. costing developers as well as consumers.
"By imposing a 30% tax, Apple is necessarily forcing developers to bear lower margins, reducing the quantity or quality of their apps, increasing consumer prices or some combination of all three." , Epic Games said.
It intelligently defends that argument by comparing the cost of processing payments through other providers – at least 2.6% in some cases – with Apple's share. And it bolstered its case with documents recently released by the US House of Representatives regarding the tech giant Apple's investigation into alleged anti-competitive behavior – such as emails from Steve Jobs frankly admits that their 30% commission would be "forbidden on many things".

Freedom for yourself and other game developers, is what Epic Games is about.
It can be said that Epic Games' lawsuit makes Apple worry not only because of an individual case related to this game company, but also because of the risks involved. Much of Apple's growth in recent years – which has also underpinned the skyrocketing stock price – has been attributed to its services business. Although this business includes a wide variety of services, a large portion of the company's revenue comes from the App Store. If Apple's App Store business had not been good, the company might not have had such a great story to tell on Wall Street.
But Apple – as Sweeney had expected – fell into the trap Epic Games dug. And now the company has to manage to find a way out for itself.
Refer to Business Insider
Source : Genk