Galaxy Z Fold3 was "cut open" in Vietnam for the first time, revealing the secret of the camera hidden under the screen
Galaxy Z Fold3 is the latest folding screen smartphone that has just been launched by Samsung. One of the most prominent upgrades on the Galaxy Z Fold3 is the hidden camera under the screen. With this camera, users have a better visual experience, especially when using the S-Pen.
Recently, the domestic retail system CellphoneS has posted a few pictures of the first Galaxy Z Fold3 in Vietnam, giving us the first look at the components of this device. So, how does the hidden camera under the screen of the Galaxy Z Fold3 work?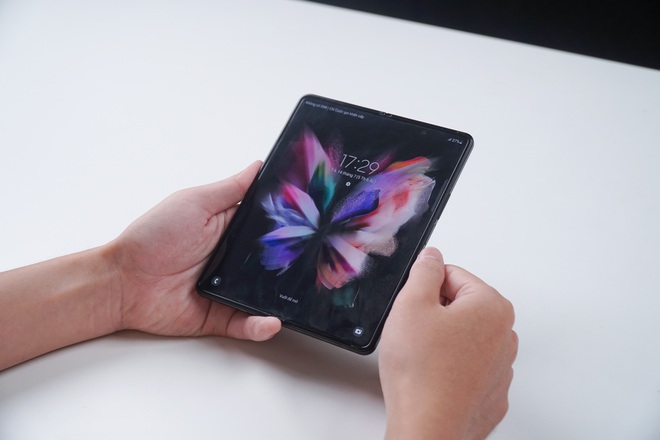 The way that Samsung gives the Galaxy Z Fold3 hidden camera is, basically, not different from some smartphones with this technology before like the Vsmart Aris Pro. The screen panel of the Galaxy Z Fold3 is punched with a hole so that the camera placed below can capture light and images.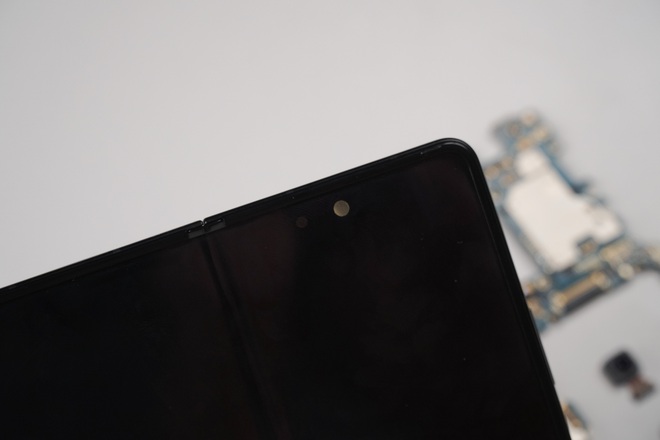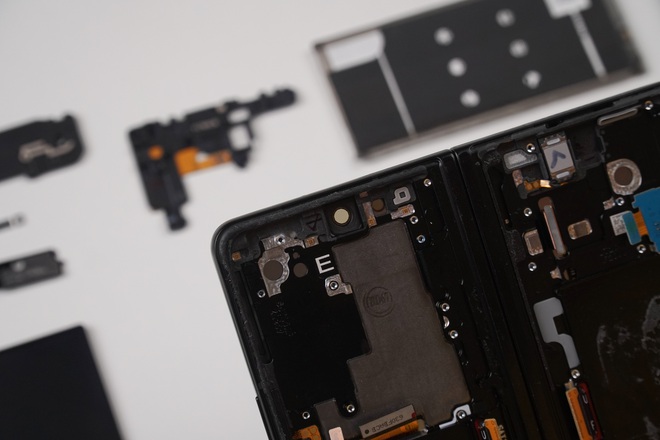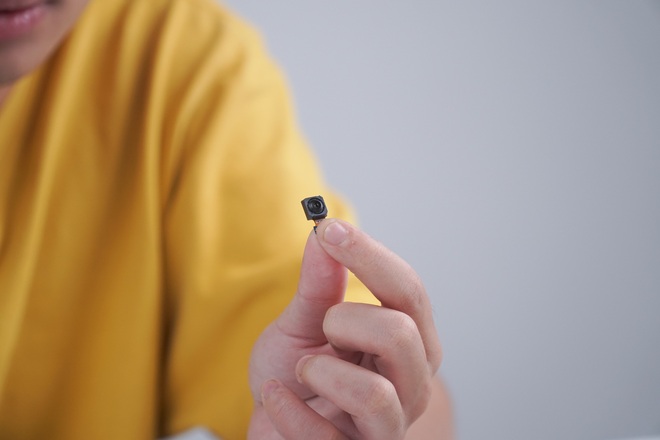 However, this perforated part is not actually completely transparent, but still has a certain amount of pixels to be able to display content. Of course, because there is a lower pixel density than the rest of the areas, the display quality in this punched area will not be as high.
As for the rest of the components, basically, the Galaxy Z Fold2 is still repairable like a regular phone. The main components of the machine such as motherboard, battery, camera, speaker, charging port … can be easily replaced after using heat to disassemble the back cover. However, due to the nature of the folding screen smartphone, the Galaxy Z Fold3 also has some differences. For example, the machine has up to two batteries located in two halves of the screen with different capacities and sizes, two boards including a main board and a secondary board.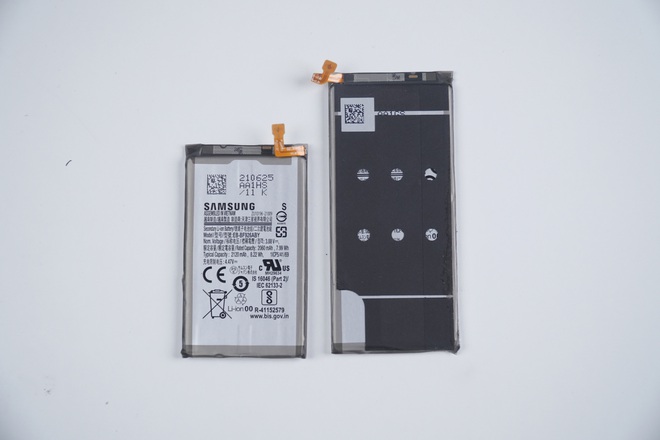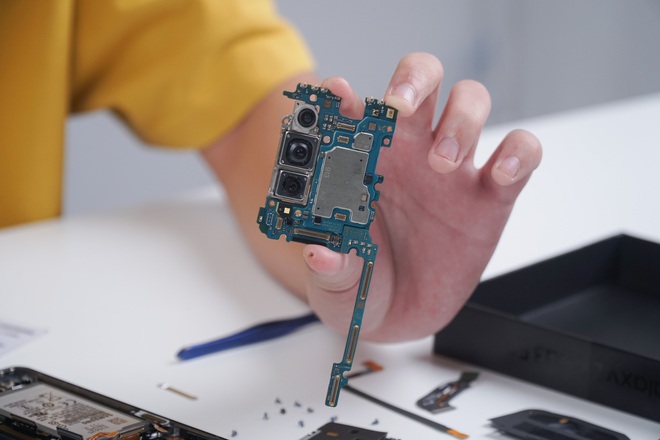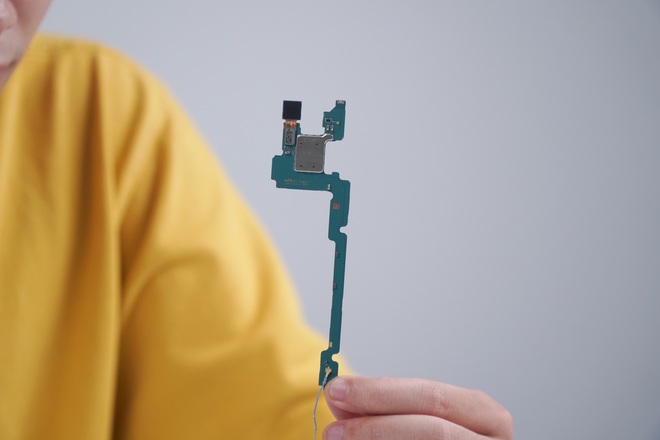 The most complicated component to repair on the Galaxy Z Fold3 is the main screen. This screen is attached directly to the chassis of the machine, and taking it apart will require a technique called "cold separation", which requires special equipment that not all stores have. In addition to the very high cost of screen components (currently not available on the market, but definitely over 10 million dong), replacing the Galaxy Z Fold3 screen will not only make it difficult for technicians, but also with consumer wallets.
Some pictures of Galaxy Z Fold3 abdominal dissection made by CellphoneS: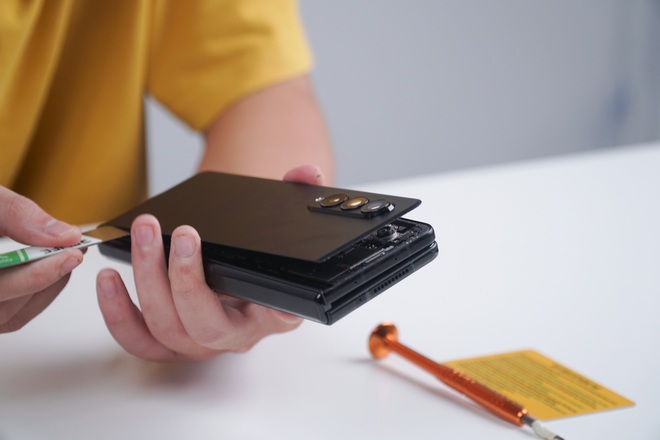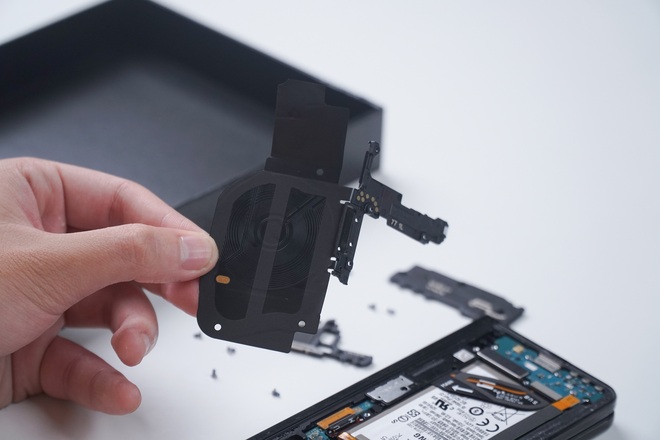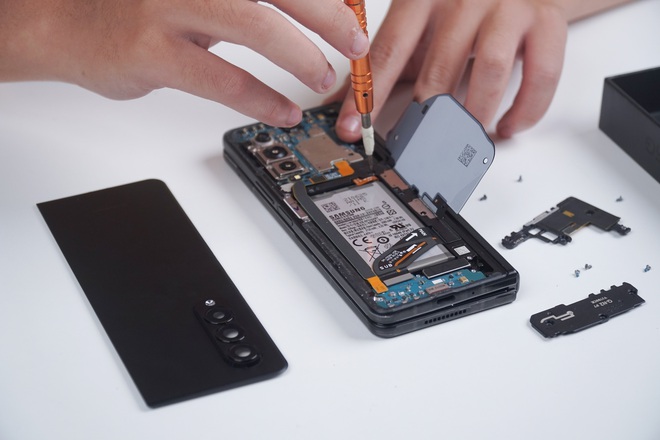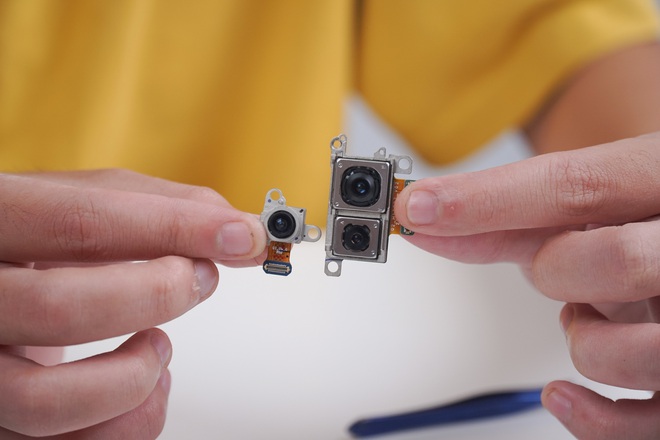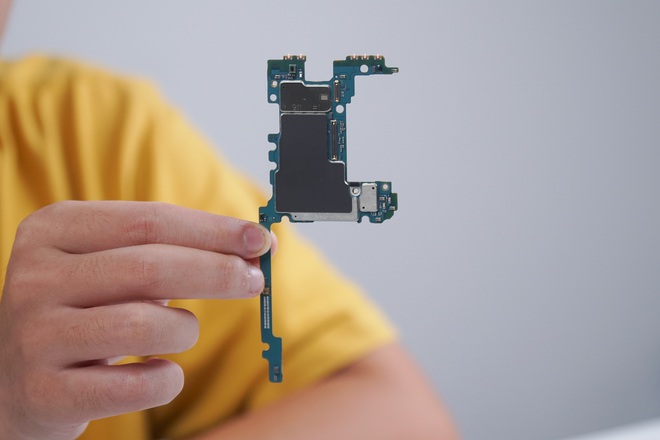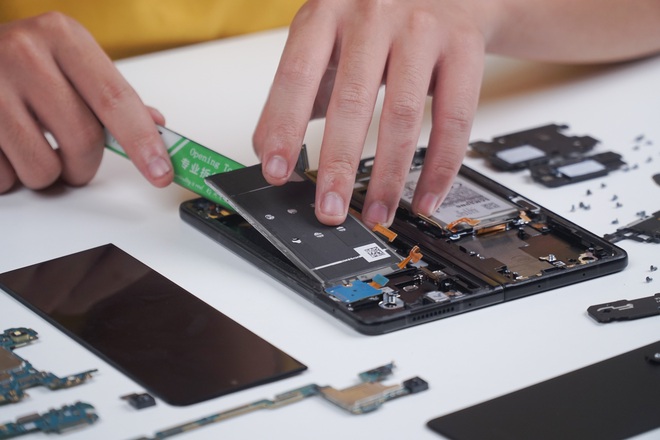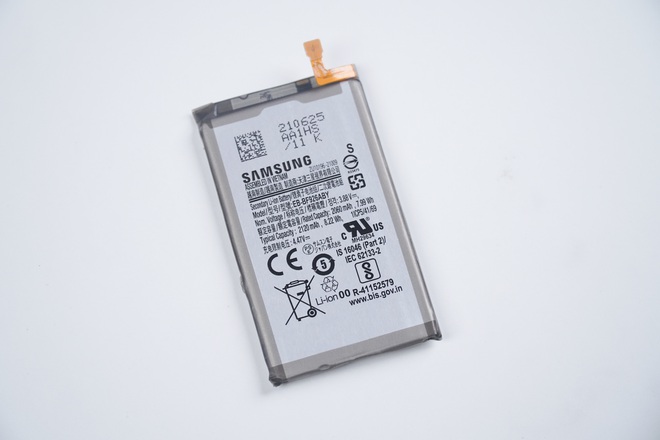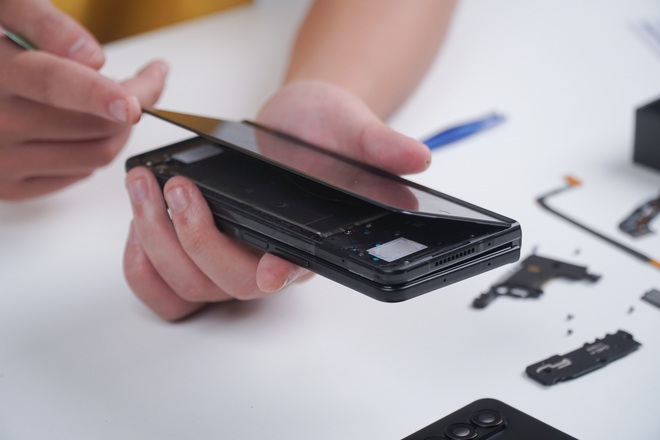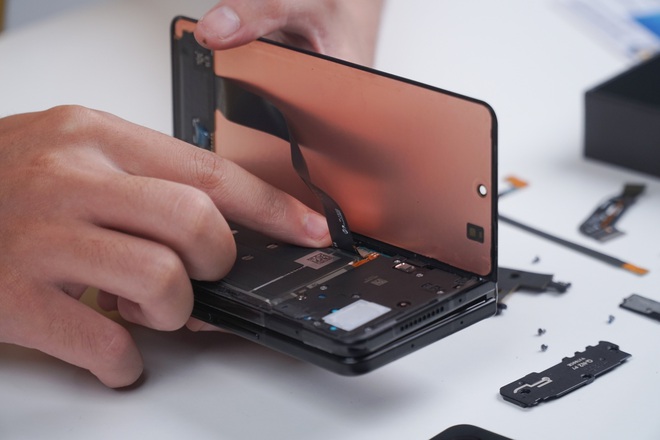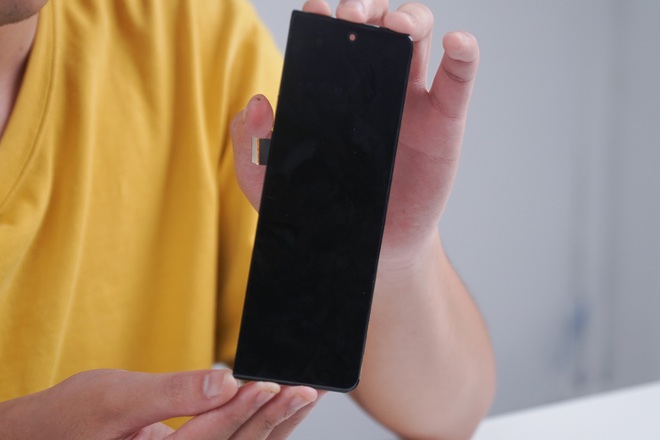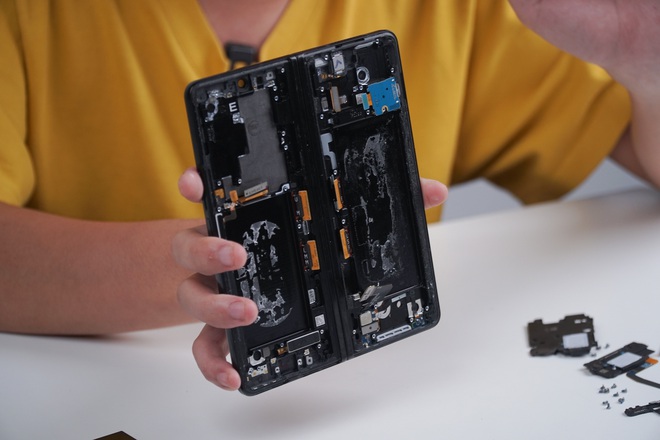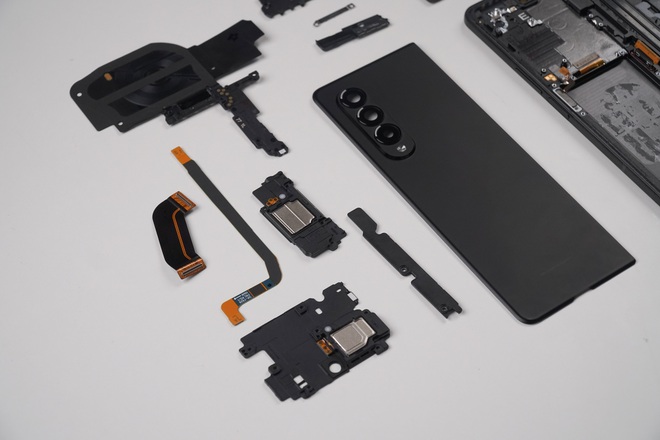 Source : Genk