Galaxy Z Flip3's extremely attractive accessories – Look at how luxurious it is
More specifically, after the online launch event, the attraction of the Samsung folding screen duo caused more and more attention thanks to strong upgrades in terms of technology, features, durability as well as experience. use.
After many days of waiting, finally the super product Galaxy Z Flip3 has officially reached customers in the joy and excitement of owning a folding screen smartphone with the most attractive design this year.
As soon as it was received, the Galaxy Z Flip3 quickly became a hot topic on discussion groups. More than dozens of unboxing 'booty' posts with a variety of content from unboxing videos, well-invested check-in images and more creative ways.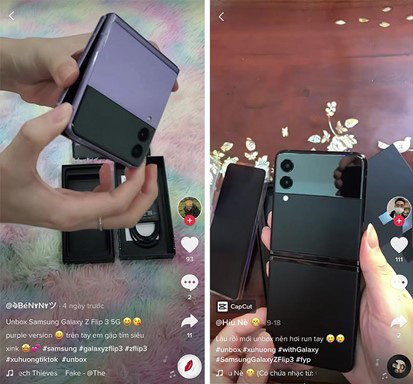 From Facebook to TikTok everywhere is flooded with unboxing Galaxy Z Flip3 which proves the hotness of this folding screen super product "is not the right form".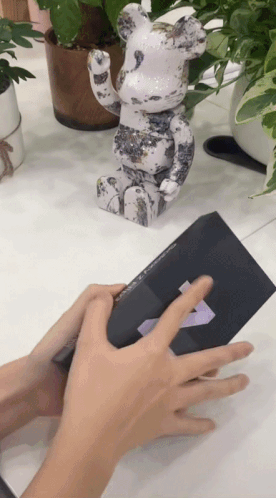 It is no coincidence that this folding screen smartphone has become so popular. Possessing a unique design with high aesthetic, besides, Galaxy Z Flip3 also has a strong impact on technology. The flexible hinge not only helps to fold and open at many different angles, but it is also highly applicable. Users can freely create content, chat hands-free, take one-touch photos or even livestream without a tripod thanks to the unique Flex Mode on the Z Flip3.
These features seem to be just extras, when now the sisters are crazy with the extremely attractive accompanying accessories. Not to mention is a series of luxurious, genuine, smooth cases with all different genres. Whether you choose a regal, aristocratic or feminine, soft style, you can transform with Galaxy Z Flip3 easily.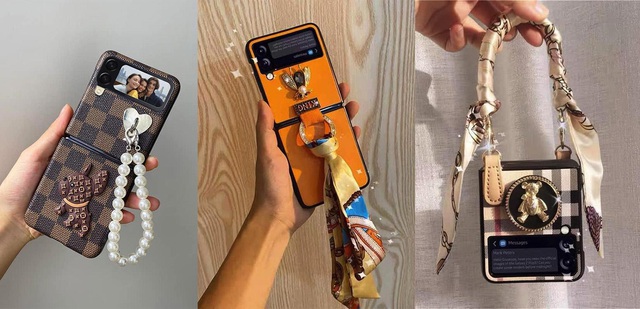 The cases of Z Flip3 are sophisticated and luxuriously customized from big brands suitable for customers who prefer aristocratic and classy style. (Photo: collection)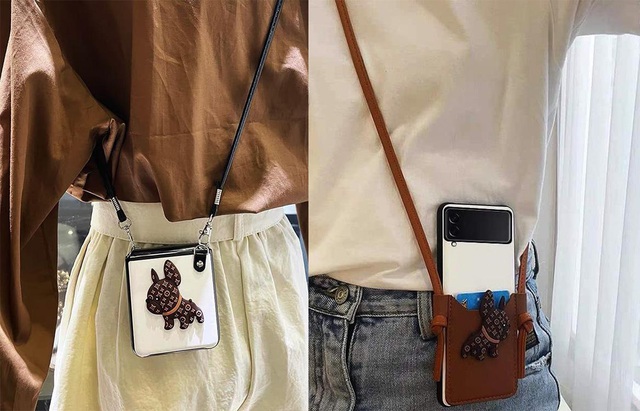 For young and active girls, the case is fitted with a strap that is both convenient and fashionable. (Photo: collection)
Most users when it comes to an important accessory for a phone, the first thing they think of is a protective case. It is both a highlight for your device and can extend the time of use by avoiding scratches or broken screens when we accidentally drop the device.
Today, when smartphone lines are improved and have high value, the demand for quality cases is indispensable. Following the introduction of new phone models, case accessories are also produced according to tastes to serve the purpose of protection and decoration. Depending on the needs and preferences of the user, they have many different choices, some people like to be sophisticated and luxurious, but besides that, there are also people who like simplicity and sophistication by decorating according to their own taste. his beauties.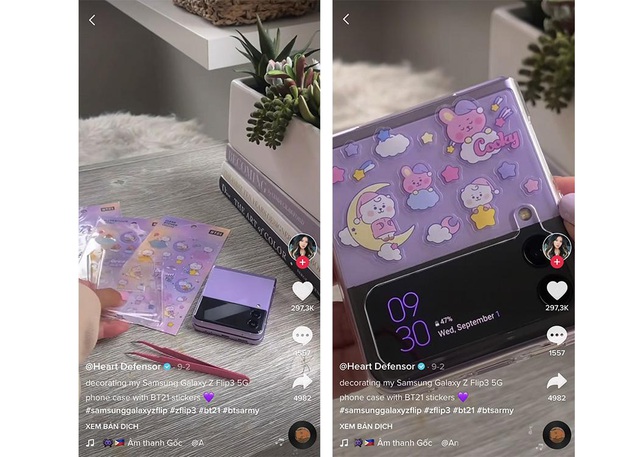 If you don't like 'touching' or using available cases, here are some ways to help you 'make' your Z Flip3 case in an impressive DIY style. With just a transparent case, a few sets of stickers and accessories, and specialized tools, you can freely create a unique case with 1-0-2.
It can be said that a case is an essential product for a smartphone today. Besides the purpose of protecting and decorating the "mobile phone" more splendidly, the case also provides a firmer grip to enhance the user's phone usage. So, you should consider and decide to 'buy' right now a case that suits your style. Product details: see here.
Source : Genk