Galaxy S21 series – smartphones help young people express their personalities and messages in 2021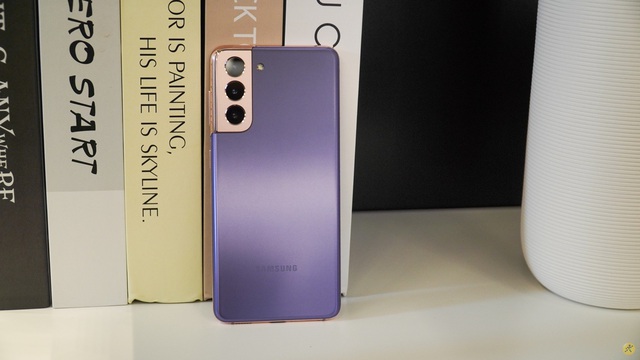 Design difference, leading the trend
As the smartphone market is getting cramped, manufacturers are forced to continually change designs to create their own character and the user's own identity. Inheriting the successes of previous Galaxy S series, this year's Galaxy S21 continues to have outstanding improvements in design.
Most notably, the chassis with a completely new side-mounted monolithic camera design, seamlessly combined with the device's metal frame creates a beauty that is both subtle and impressive for the product.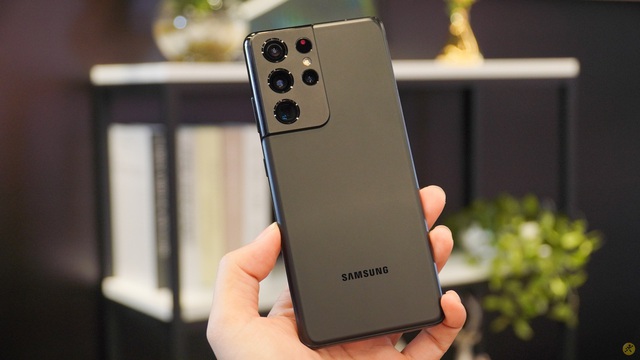 In addition, Galaxy S21 series also affirms the level of users through slim design and compact 6.2-inch screen. Galaxy S21 + owns a 6.7-inch screen and 4,800mAh battery capacity, suitable for gamers and movie lovers to use for a long time.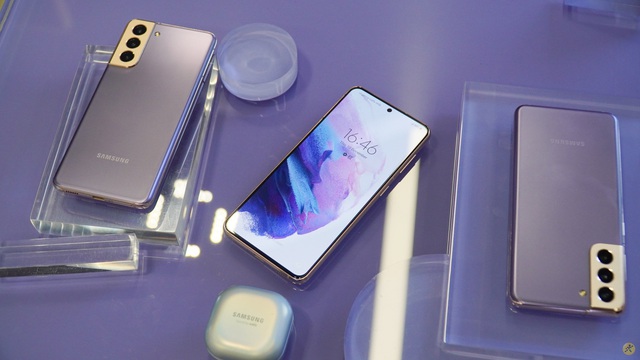 Galaxy S21 and S21 + come in a variety of color options, with the Passion Purple version being the first on the market. Each device is matte-coated to create sophistication and elegance.
Unlimited creativity, express your message
Galaxy S21 series not only shows personality from appearance, but also helps young people take advantage of new technology to realize their ideas, thereby conveying their own message, dynamism and enthusiasm.
The first indispensable tool to convey the idea is the latest Exynos processor with super-heavy RAM up to 12GB for a faster experience, more energy saving and outstanding processing ability. serves any needs of young people from studying, working to creating content in today's digital age.
In addition, the S-Pen, the iconic pen, also appeared on the Galaxy S21 Ultra for the first time. As a result, young people will easily sketch out ideas, sit together in group meetings and take notes quickly and intuitively.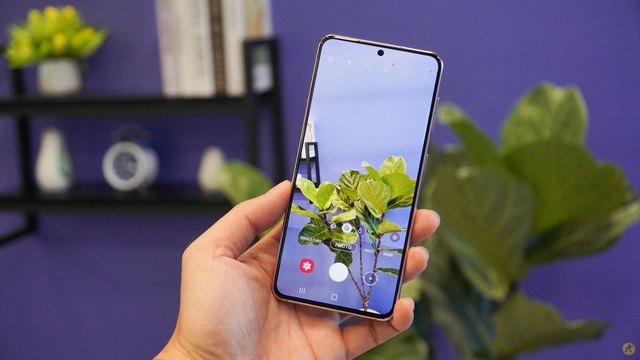 The screen, which is considered a "window" to bring magic to smartphones is also promised to rank first in the Galaxy S21 series. Accordingly, this WQHD + Infinity-O Dynamic AMOLED 2X screen will have an extremely high contrast of 3,000,000: 1 and brightness up to 1,500 nits so that young people can freely enjoy blockbuster movies right in their hands. .
Equipped with the most advanced camera system, with a resolution of up to 108 MP for the Ultra version, and the movie mode at 8K resolution with a series of impressive features such as Super Steady, Super Steady, Angle feature Director's View allows you to express yourself vividly and professionally. At the same time, split-frame live Vlog creation lets you capture your immediate action and emotions with both the front and rear cameras, showing your interactions with the world around you.
In particular, with 5G network connection and 6E Wifi speed, Galaxy S21 series will be one of the leading devices to bring a super-fast and extremely smooth experience for users.

Galaxy S21 series is being ordered from now until the end of January 23 at The Gioi Di Dong with a gift set up to 8.5 million VND. In which, customers who pre-order Samsung Galaxy S21 exclusive version at Gioi Di Dong will receive 2 million VND incentives; 1 million VND incentives for Galaxy S21 + and Galaxy S21 Ultra versions.
Customers also enjoy an innovative old collection policy that supports up to 3 million VND, 0% installment payment, gift of smart location device (smart tag), business class lounge and comprehensive Samsung Care + service package. 2.49 million dong.
In particular, in response to Samfan's love of customers who have trusted the Galaxy S21 Series 5G, The Gioi Di Dong will hold a program "Customer Gratitude – Early Receive Privileges" from January 24 instead for January 29 with limited quantities. Readers pre-order the Galaxy S21 series here .
Source : Genk