From the 7-line code, two Irish brothers created a company worth nearly $ 100 billion
According to a statement from online payment company Stripe Inc, with $ 600 million raised in the latest fundraising round, the company's valuation has reached $ 95 billion, nearly 3 times in less than 1. year.
Stripe's software – which competes directly with Square and Paypal – is heavily used by businesses to accept payments. Among its customers are big players like Amazon, Salesforce, Lyft and Instacart.
In November, when Stripe was negotiating another round of fundraising, Bloomberg assessed its valuation at about $ 70 billion. Just last April, the figure was only 36 billion USD.
According to Stripe, the company will use the money raised in the latest round to invest in operations in Europe, especially its headquarters in Dublin, Ireland to meet growing demand and expand its network. global online payments. CFO Dhivya Suryadevara said that although Stripe is still calling for capital, Stripe has a surplus of cash.
The biggest investors pouring money into Stripe include insurance group Allianz, investment fund Fidelity, Sequoia Capital, Axa SA, Baillie Gifford and Irish national investment fund.
Stripe's growth momentum is also backed by customers like Instacart – the company was originally a small startup but has grown up so far. Mike Moritz, Sequoia Capital's representative and also Stripe's board member, emphasized "Stripe has grown very quickly and is probably faster than forecast."
Both Moritz and Suryadevara stated that Stripe will continue to seek for M&A opportunities. Suryadevara said that the company has no intention of IPO to go public and is selecting investors with a common long-term vision.
Stripe was born in 2010, founded by 2 Irish brothers John and Patrick Collison. Last month, the company said it had appointed former UK Central Bank Governor Mark Carney to the board to assist the company in its efforts to help businesses fund new technologies that benefit the environment.
It can be said that Stripe has greatly benefited from the Covid-19 epidemic, when e-commerce boomed and pushed up the demand for online payments. Stripe recently added a service to provide current accounts to corporate customers through e-commerce providers, in partnership with banks Citigroup, Goldman Sachs and Barclays.
In April 2020, the San Francisco-based company raised $ 600 million from a group of investors including Andreessen Horowitz and Sequoia Capital.
In 2010, Patrick (30) and John Collison (28) provided a 7-line code snippet placed on websites and applications to immediately connect with credit cards and banking systems and receive payments. Those lines of code that used to take weeks ago can now be completed in a snap with cut and paste.
This is the beginning of Stripe – a payment solution for all the companies and services they use, including Facebook, Facebook, Twitter, Lyft, Alibaba, and Apple.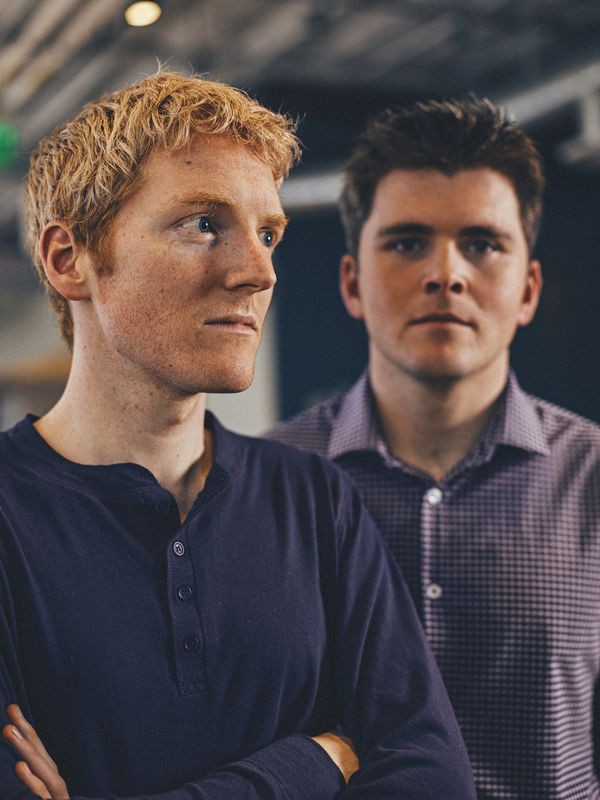 Once a little-known service in the US, Stripe now reaches 23 countries and becomes a regular partner of large corporations such as Visa, Apple, Facebook, Twitter, Pinterest and Alibaba.
Source : Genk