Free installation, long-term savings with Coc Coc Mobile browser
Save time

Do you often spend time searching for news, favorite content among thousands of newspapers and websites? Have you ever accidentally shared a piece of "fake news" to then have to salt your face in front of your friends, even causing serious consequences? It would not be surprising if the answer is yes, as this is the result of the reading of the news has not been selected and the information has not been strictly censored.
To solve the above problem, Coc Coc Mobile offers users a solution called Coc Coc Read news. This is the place to synthesize quality content from more than 200 reputable and diverse sources. Therefore, you do not need to spend a lot of time browsing through newspapers and news sites, but still avoid fake news, junk news and unnecessary consequences.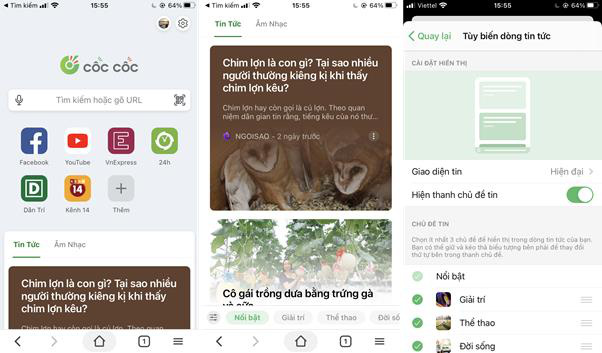 Coc Coc News reader is a powerful tool to help users save time
Not only synthesizing information, Coc Coc also applies Artificial Intelligence (AI) technology to automatically select news based on users' habits of reading newspapers, thereby proposing news about topics. topics that you really care about. In addition, Coc Coc has just added the Customization function, allowing users to choose the fields they are interested in such as: World News, Economy, Technology, … Therefore, you can easily access useful news, right needs, preferences, convenient and fast.
Save "space"
Not only popular and mid-range devices, but sometimes also expensive phones such as iPhone 11, iPhone 12 … limited capacity is still a pain problem, especially phones with space. Store only from 16 – 32G like old phone line iPhone 6, iPhone 6s …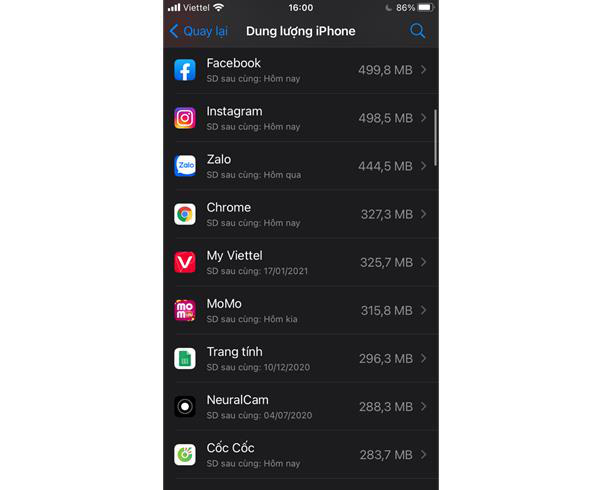 Familiar applications take up a lot of storage space
Specifically, with a 16GB phone, the operating system and system applications already occupy 6GB – 7GB. This does not mean that you are free to use the remaining 10GB for data storage. According to statistics, if the storage memory is too full, the overall performance of the machine will be severely affected, so you should only save up to 8-9GB in the computer. Because after a period of use, commonly used applications such as Facebook, Instagram, or shopping, booking, … will take up a few more GB. Thus, the available memory is too little when you want to use more applications to read newspapers, listen to music, study … and play games.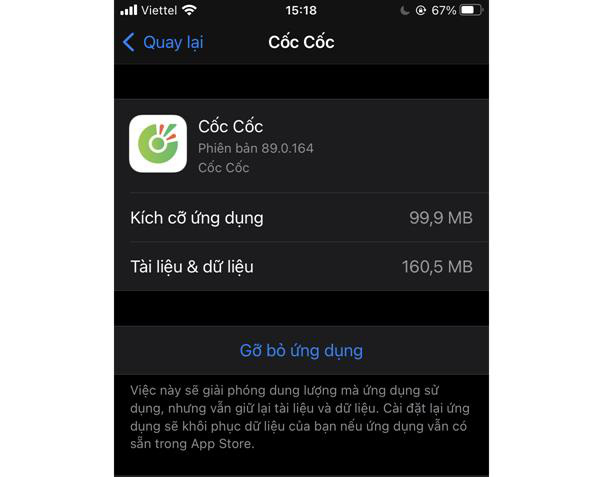 Coc Coc Mobile owns a series of useful features, but only takes a few hundred MB
In that situation, with an all-in-one ecosystem with only a few hundred megabytes in size, Coc Coc Mobile will be a great "savior" for your phone. With only one application, you can both read the news and listen to online music from Vietnam's leading digital music store, even listen to music on YouTube when the screen is off. In addition, Coc Coc Mobile also provides learning facilities such as math solver, chemistry, tutor video, … Especially, you can play many games right in your browser (only on Android) without must install any other applications to save GB of memory.
Energy savings
Downloading music, downloading videos on the computer is sometimes difficult, on the phone is even more troublesome. If you have ever wasted your effort on such "not worth", why not try Coc Coc Mobile with its fast download feature, which makes downloading music or videos extremely simple with just one "touch". Built-in fast download feature, Coc Coc Mobile helps you download music and videos 8 times faster than normal application. This feature also has the ability to catch links automatically, helping you to download with just one "tap". In addition, the fast download feature also works on all operating systems and currently up to 40% of Coc Coc users are using this feature.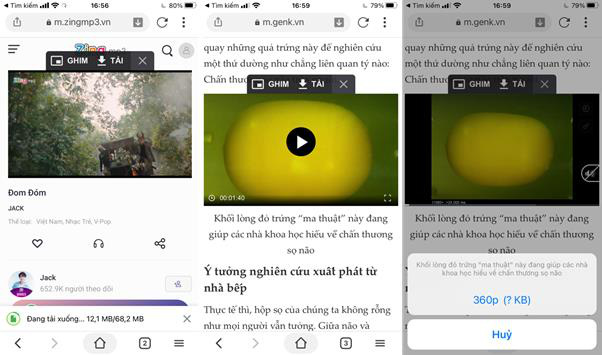 Coc Coc Mobile helps to download music and videos quickly
Saving money
As you all know, mobile data plans (3G / 4G) are usually limited. If you accidentally overuse it, you will incur additional data costs. Although mobile charges in Vietnam are no longer expensive, it sometimes makes users hesitate, especially students. Therefore, "saving is national policy". Of all the savings solutions, ad filtering is one of the most useful solutions to save network data, speed up page loading, while eliminating waiting times when watching videos.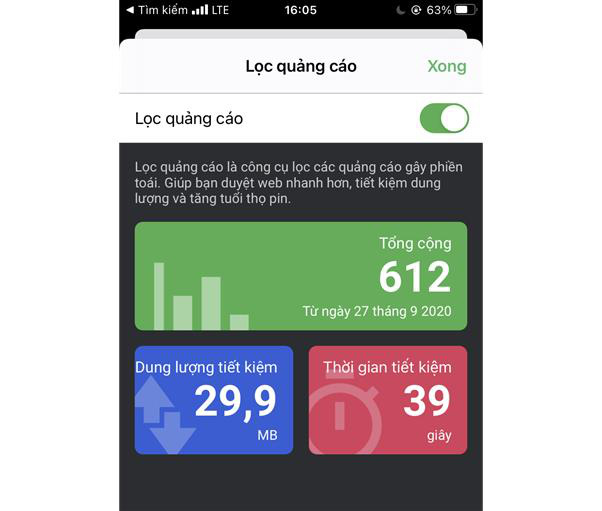 The ad filtering feature saves time and network data
With Coc Coc Mobile, active ad filtering is available right after installing the app. This feature not only filters bad ads, malicious spam, but also allows you to control and display friendly, non-annoying ads. As a result, you can reduce the risk of privacy compromises, information theft and a more optimal browsing experience on cyberspace.
It is no exaggeration to say that Coc Coc Mobile helps to save enough sugar, from time, money and effort to "space", which seem to be small but extremely valuable. So what are you waiting for without downloading immediately Coc Coc Mobile to your phone!
Source : Genk