FPT Shop reduces up to 3 million for gaming laptops, gives extra gaming mice 270 thousand
Welcoming 2022, FPT Shop offers extremely attractive incentives for gaming laptops : discount from VND 2,000,000 to VND 3,000,000 when paying directly and giving away a premium Zadez G156M high-end gaming mouse worth VND 270,000. If you are still wondering about the cost, you can choose to pay in installments with 0% interest rate with extremely quick procedure.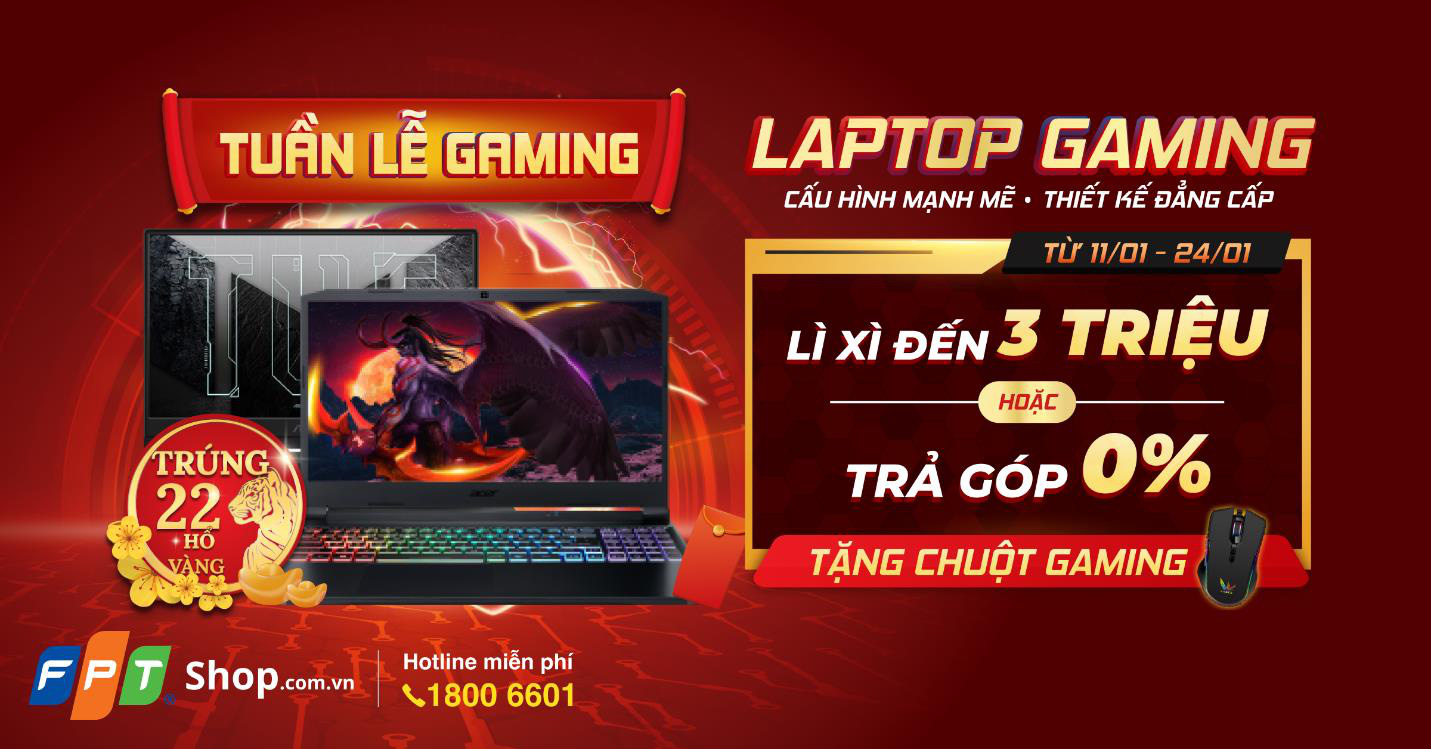 From now until January 24, 2022, FPT Shop strongly reduces from VND 2,000,000 to VND 3,000,000 for gaming laptops, giving away a genuine gaming mouse worth VND 270,000.
In addition, customers who buy any laptop at FPT Shop also receive many practical gifts such as: 200,000 VND off when buying a Brother printer, 100,000 VND off when buying Microsoft 365 Personal, 300,000 VND off when buying Microsoft Office with laptop chip AMD, give a fashionable laptop backpack, immediately reduce VND 100,000 for the gold warranty package. In particular, students, new students, students are given an additional 1 year warranty, equivalent to 10% of the machine price, the total warranty period is up to 3 years.
It is known that the 3-year warranty is an exclusive offer only at FPT Shop, and is also one of the most attractive offers ever. In addition to the genuine warranty period of 1-2 years, FPT Shop will give away 1 more year of warranty, bringing the total warranty period of the machine up to 3 years. 1 year free warranty is equivalent to nearly 10% of the machine price, a lot of support if the machine makes an error during the warranty period of the company, helping customers save maximum costs, rest assured to use long term.
To buy a laptop with the most incentives, you can go to more than 700 FPT Shop stores nationwide or choose to buy online via the website, or call the toll-free hotline 1800 6601, FPT Shop will quickly deliver and install it for free. at home. The system also has a remote online support program, helping you to fix technical problems as quickly as possible.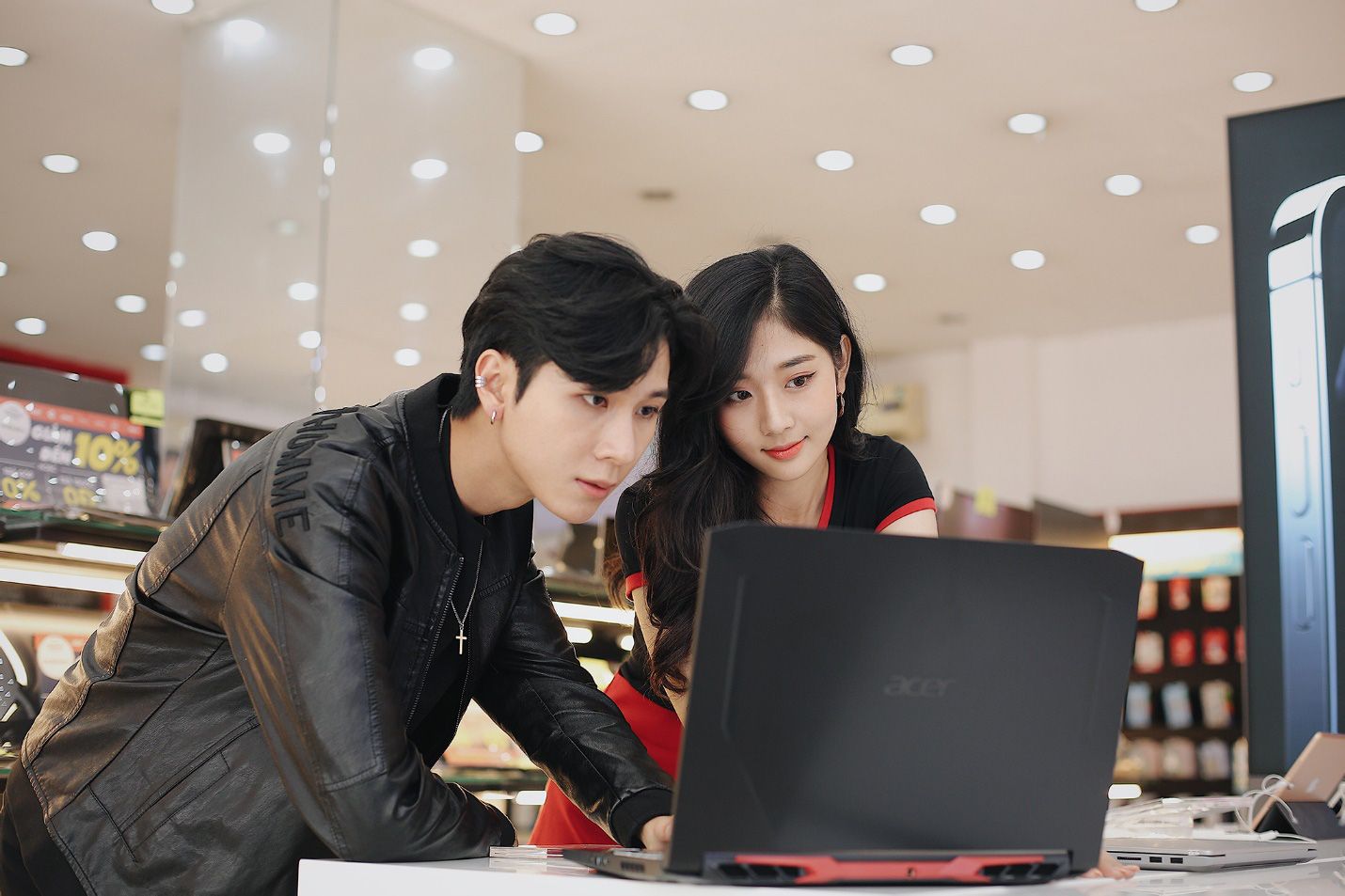 Choosing to buy a laptop at FPT Shop, you also support 0% interest installment payment, student customers – students also get an extra year of warranty.
There are 3 reasons for you to buy a laptop at FPT Shop, the leading technology retailer in Vietnam?
First, diversify products for customers to choose from. FPT Shop is a major partner of computer brands available on the market Apple (Macbook), Microsoft (Surface), Asus, HP, Dell, Acer, Lenovo, MSI, AVITA… with prices from 6 million – 60 million, suitable for many specific needs: Study-Office, Graphics – Technical, Gaming, Slim – High-end.
Second, the innovation policy is different. If in the first 30 days the product has a manufacturer's fault, the customer will be immediately exchanged for a 100% new machine (fullbox).
Third, professional advice and support. FPT Shop system currently has more than 700 stores across 63 provinces, including 70 laptop centers, 3 laptop and PC centers. All stores have laptops on display along with free home delivery, fast remote technical support, and a team of highly trained geeks.
Source : Genk