Foxconn looks for electric vehicle allies to retain Apple
A few days ago, Foxconn and Geely announced the establishment of a joint venture to "provide OEM manufacturing services, custom consulting to global auto and travel companies". Earlier in January, Foxconn has just moved to "save" Byton, a car company that has just stopped working due to lack of cash flow, Byton's Nanjing factory is an important condition to attract Foxconn.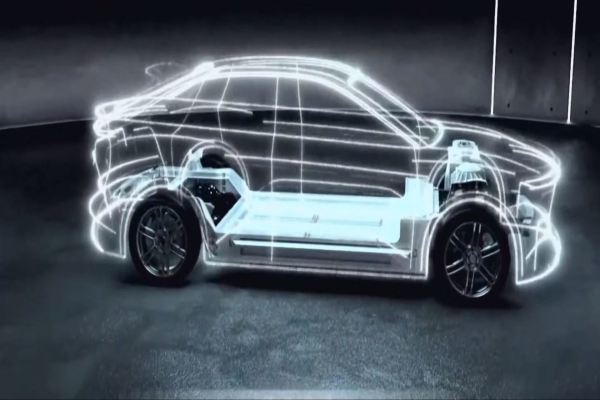 Lack of experience in the auto industry is a disadvantage for Foxconn … (Artwork)
Although the direction of transformation has been determined many years ago, after Apple announced its car-making plan, Foxconn fell into a passive position due to lack of manufacturing experience in the field. In recent years, Foxconn has been viewed as the "reluctant" existence among industrial giants, even when it has created countless market values ​​from 5G, cloud computing, industrial Internet. , semiconductors and new energy vehicles.
Clearly, the core advantages that Foxconn relies on are dwindling. To prevent the foundry chain from being dominated by a single company, Apple distributed orders to both Luxshare Precision and GoerTek. In addition, labor costs are rising every year, and there is much uncertainty about how far Foxconn can go, given its ability to manage its labor-intensive plant.
In fact, Foxconn does not lack strategic depth with more than 30 listed subsidiaries in diverse business lines. However, Foxconn not only needs to maintain balance while decentralizing resources, but also decentralization of responsibility during critical transitions. There's no doubt that Foxconn, an industry giant, needs to find the right way to invest in its own future. And choosing allies to win Apple auto orders is the way Foxconn is doing.
Apple is Foxconn's most important customer, but after the plan to make electric cars is confirmed, Foxconn's capabilities not only lag behind Apple's demand, but also lag behind industry trends. To change the situation, Foxconn began looking for allies in the automotive world. Whether it's a joint venture with Geely or a partnership with Byton, it's all about one goal, namely, to have the capacity to build cars.
For Byton, if Foxconn can assist with construction and production, then it is absolutely necessary. After closing, Byton's core team was reduced to about 300 people, of which about 200 were in the R&D team, focusing on research and development, only about 100 people were responsible for production and operation.
The Nanjing Byton Smart Manufacturing Facility project previously tested the first batch of vehicles in the first half of 2020. But there is still a long way to go to be able to mass-produce the models and obviously a team of 100 you can't do it.
According to the previous plan, the Nanjing factory has a capacity of 300,000 vehicles and the first stage is 150,000 vehicles. Foxconn's production operations, cost and quality control systems are what Byton values, with the hope of realizing the introduction of human resources, technology and industry chains to drive production. M-Byte series of vehicles.
But there is no free lunch, the price of a helping hand is that Byton will "share" the factory with Foxconn. In fact, due to being suspended for a long time, Byton has lagged behind competitors in many core aspects such as products, distribution channels, and brands. However, compared to some other companies, Byton's factory planning is still complete.
In addition, last year, Byton was certified for the production of new energy vehicles and this is also a key project backed by Nanjing, receiving a lot of support on land resources as well as advantages. other treat. This is the top advantage that Foxconn aims for, although it is difficult to utilize the full operating capacity of this plant in a short period of time.
Source : Genk