Fortnite is about to return to the iPhone but is no longer free
Nvidia announced on November 19 that the GeForce Now game streaming service is available on iPhone and iPad via Safari browser. This means Apple users can finally get to play console-quality games soon, including banned Apple titles like Epic Games' Fortnite.
Game streaming services from Google, Microsoft and Nvidia have not appeared on Apple devices so far because of the strict App Store rules. Nvidia learned from Amazon on a "detour" and enabled the service on the Safari browser. As such, it does not need an app and is also free from the App Store's control.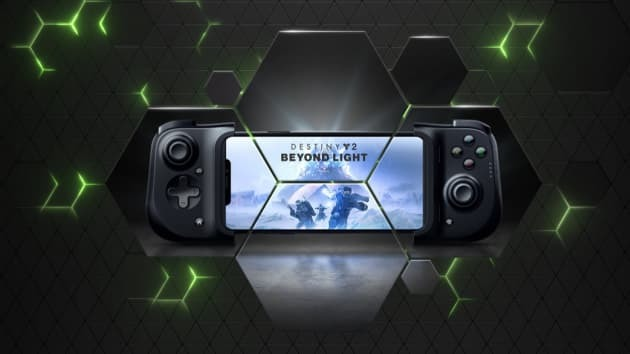 GeForce Now is a subscription service starting at $ 499 / month, including popular titles like "Assassin's Creed Valhalla" and "Destiny 2 Beyond Light". They are usually played on computers or game consoles from Sony or Microsoft. If you want to play, users must use a controller (controller) connected via Bluetooth, not compatible with the keyboard or mouse. However, Nvidia says, the Fortnite version of GeForce Now doesn't require a controller. Nvidia hasn't announced a specific release date for this revised version of Fortnite.
Fortnite is one of the most popular free games on the Apple app store until August. That's when Epic Games updated the app, including a separate payment processing service for in-app purchases. Meanwhile, Apple requires all iPhone apps to use its payment processing service and pays Apple 30% for in-app purchases. Therefore, the "defective apple" banned the game and the two sides brought each other to the court.
Microsoft also has a similar service called xCloud, which is only available for Android phones. Microsoft can go along the way with Amazon and Nvidia when it comes to building the web version of the app.
According to CNBC, Fortune
Source : Genk