Former boss Scott Forstall shared the turbulent story when recruited by Steve Jobs to Apple
Scott Forstall, former chief executive and head of iOS development, recently attended the Code Break event of Code.org. Here, Scott Forstall shared a lot with Code.org co-founder Hadi Partovi. In it, he mentioned memories and stories hired by Steve Jobs at Apple.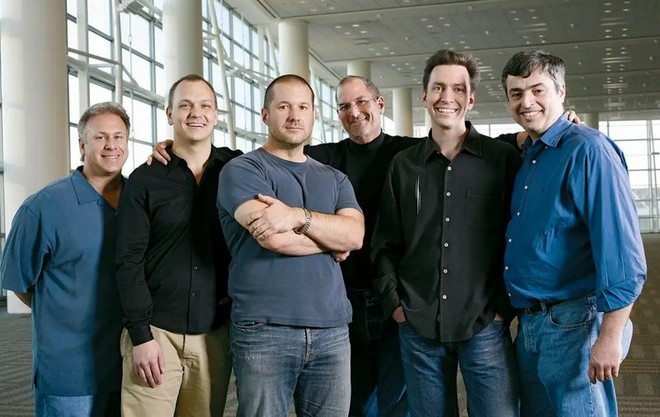 Scott Forstall – second from right to left
Scott Forstall has rarely appeared in public and shared his experiences at Apple since leaving the company.
The former Apple director initially shared some stories about childhood and the struggles. His family lived in a tent and his difficulties as a child made him realize the importance of education.
But the story of Forstall joining Apple is even more fascinating. After graduation, he plans to work at Microsoft or NeXT, a start-up founded by Steve Jobs after he temporarily left Apple.
Forstall recalled that the interview process on NeXT was very stressful and tiring when 17 candidates had to go through different interview rounds throughout the day. In the first interview, Forstall waited for 10 minutes before Steve Jobs entered the room and dragged the interviewer out into the hallway to discuss something.
At the end of the debate, the person who entered and interviewed Forstall was Steve Jobs. Former Apple founder Steve Jobs then repeatedly asked questions to interview Forstall and made him a little uncomfortable because of waiting. About 15 minutes later, the two discussed design, philosophy and more.
Jobs then told Forstall, no matter what anyone said, he would be accepted to work for NeXT. Jobs then advised Forstall to continue completing the remaining interviews.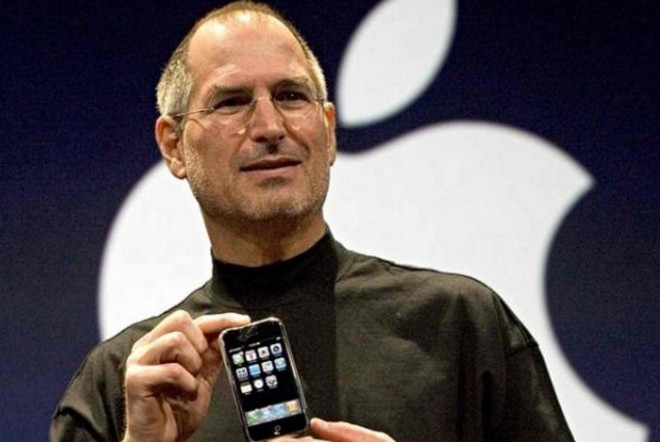 Forstall said: "He finally stopped and said. I know you still have to go through many interviews during this day. I don't care what anyone says. But I'll still give you the chance." But please, pretend that you are interested in everyone's questions today. " Then he looked at me and said 'I'm sure you will accept this offer' . Yes, that is how Jobs convinced me. "
Interestingly, Forstall also received an invitation from Microsoft at the time. After the interview with NeXT, he called and announced his refusal to work for a representative of Microsoft.
The next morning, he received a package of mail, including dead fish at the door. Thinking it was a threat, Forstall checked the return address and found the item was sent from Microsoft. But after contacting a Microsoft representative, Forstall realized what Microsoft meant.
The company sent him a fresh salmon from the Pike Place seafood market in Seattle, implying that he could not buy such a fish if he moved to the Bay Area, the home of NeXT and Apple. . In the end Forstall decided to cook the fish and have a delicious dinner before joining NeXT and later Apple.
Forstall is known to have worked for Apple and collaborated with Steve Jobs for 20 years before leaving the company in 2013.
Refer to Macrumors
Source : Genk