Flying high above, Russian flying motorcycles suddenly fell straight to the ground
While a private flight may be a wish for many, it may not be true for Hoversurf Scorpion. The four propellers that create thrust at the four corners of the vehicle are not shielded at all and can easily slash a part of the driver's body while moving. That's not to mention what will happen in the event of an accident.
However, this does not prevent the Dubai police force planning to use this crazy machine as a means of transportation. Even so, driving a flying motorbike at speeds of up to 70 km / h at an altitude of 5m in the city with 4 spinning propellers around would clearly be a risky decision if not. tested before.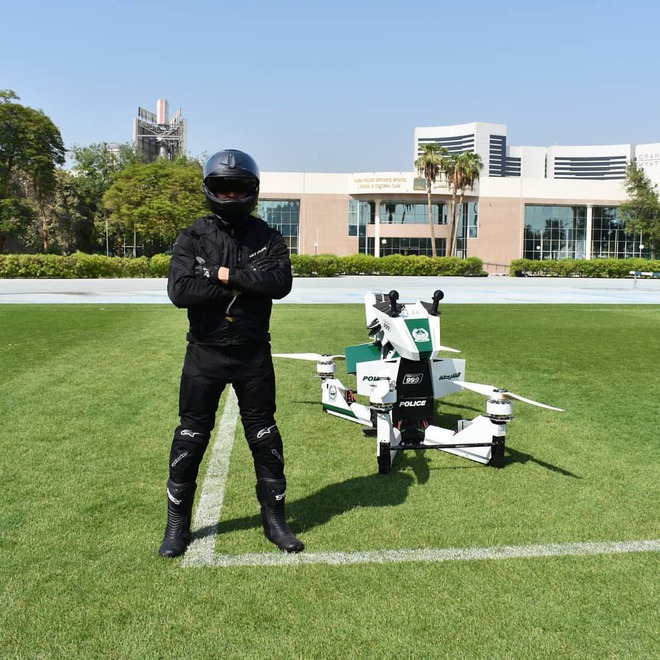 As a testament to the confidence in the safety of Hoversurf Scorpion, its creators personally drove the flying motorbike themselves and demonstrated its ability to fly in front of Dubai police.
In the test area, the pilot of the Scorpion had a fairly smooth start when it took off easily and then quickly reached a height of 30m. But it seems that the pilot then lost the ability to orient his horizon, causing the car to start to falter in the air.
Just when the pilot seemed to have regained his equilibrium position, the motorcycle suddenly lost its altitude and plummeted to the ground.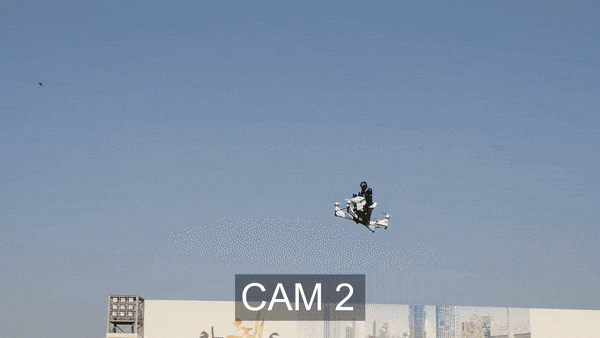 Fortunately, the pilot escaped the plane crash without serious injury. The operation of the propellers around the vehicle seems to have reduced the flying force of the flying motor as well as luck because the rotor did not strike the pilot. However, the Scorpion was completely broken.
As explained by Hoversurf, the father of this aircraft: " The air pressure meter in Dubai was broken and an accident happened – a fall from a height of 30m. All safety systems are working, and the pilot has not met any injuries. Safety is our top priority. Thanks to incidents like this, our designs are becoming increasingly safer . "
It is unclear what the safety systems the manufacturer of the vehicle refers to here, but accidents like this are the reason for the testing of individual flying vehicles, which are usually carried out on water or on a leash. support. This will minimize the possibility of injury to the maximum when such unexpected accidents occur.
Here is a video of this accident:
The crash when testing flying motorcycles in Dubai
According to NewAtlas
Source : Genk