Find a smartphone as powerful as a laptop, play games, surf the web all day long, gen Z can't be ignored vivo Y53s
For many years in a row, users are looking for smartphones with increasingly high RAM capacity, to get rid of the annoying lag and lag when running many applications. Model vivo Y53s with virtual RAM technology solves this situation well.
Without spending tens of millions of dong, young users can experience smartphones using extended RAM technology, which is only integrated on expensive devices. "Vivo Y53s has high performance, offers a series of powerful features to meet all the daily needs of users. This smartphone is the right choice for gamers", commented 91Mobiles.
Expanded RAM technology – a rarity in mid-range smartphones
Expanded RAM technology, also known as virtual RAM, is equipped on laptops to enhance the power and multitasking capabilities of the device. Thanks to that, users can run many programs at the same time, open a series of tabs on the browser, and the machine still works smoothly.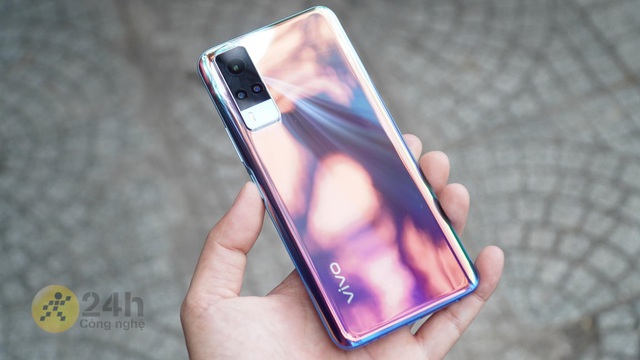 The Y53s has an eye-catching design, large screen, strong configuration, all-day battery life, and great offers from Mobile World
Extended RAM technology is the solution to optimize the user experience, providing smooth operation for the device. Bringing virtual RAM to compact smartphones is a challenge for technology companies and is only applicable to flagship lines like vivo X60Pro, vivo V21. However, vivo brings good news for gen Z and users who love to play games, when announcing vivo Y53s is the first device in the segment under 7 million VND equipped with this technology.
With extended RAM, vivo Y53s has impressive performance. Accordingly, when the device is operating with high intensity, "consuming" a lot of resources, vivo Y53s will temporarily convert 3GB ROM into 3GB RAM, helping the device to own up to 11 GB of RAM – an impressive number to launch with run multiple applications smoothly.

vivo Y53s automatically converts 3 GB ROM to expand RAM, ready to weigh heavy tasks.
Specifically, vivo Y53s can open 15 applications at the same time without lag. Accordingly, the user is completely "liberated" from the problem of the game or application being frozen when there is an incoming call or notification. You also do not have to frequently turn off applications to free up memory, improve performance, and response speed of the device. In addition, vivo favors Y53s when integrating the Multi Turbo 5.0 super game mode, to provide a more professional battle experience.
Expanded RAM capacity, strong chip, spacious 128GB memory helps vivo Y53s to limit overheating, better protect the motherboard, and reduce the slowness of the device after a period of use. Y53s is aimed at a group of users who have high usage needs and want a smooth touching and gaming experience throughout the device life.
Big screen, great battery – assistant to upgrade entertainment experience
In addition to the expanded RAM highlight for impressive performance and multitasking capabilities, vivo Y53s also owns a 6.58-inch screen, using IPS panels, FHD + resolution, for clear images at many viewing angles. , high contrast, sharp display in strong light conditions. Model helps Gen Z love watching videos on social networks, taking photos and editing to look "artistic" or fighting games with beautiful graphics… have a better visual experience.
Wide screen, large display ratio helps users have more comfortable working space. Along with strong performance, the machine works smoothly, helping people to play games, watch videos, enjoy attractive matches in the EURO season, surf the web and read news more comfortably. The screen has good display quality, high brightness, supporting young people to use the device for a long time still comfortably.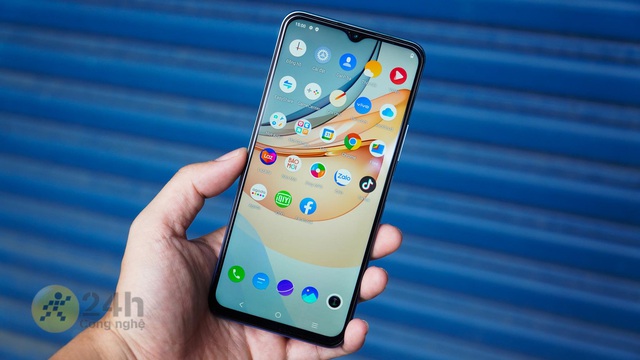 To operate a high-performance device that meets all users' daily needs, vivo Y53s is equipped with a 5,000 mAh battery, 33W super-fast charging, capable of fully charging 70% of the battery in 41 minutes. The company announced that vivo Y53s can watch videos continuously for 14 hours, play PUBG continuously for 7 hours, shorten the time to fully charge so as not to disrupt the user experience.
In addition, Y53s is also an effective assistant for photography lovers when equipped with a set of 3 cameras with a resolution of 64 MP, 2 MP, 2 MP respectively, supporting EIS video stabilization. You can still attend online meetings, video calls are clearer with the 16 MP front camera. The device has a smart beauty mode that helps users capture meaningful life moments.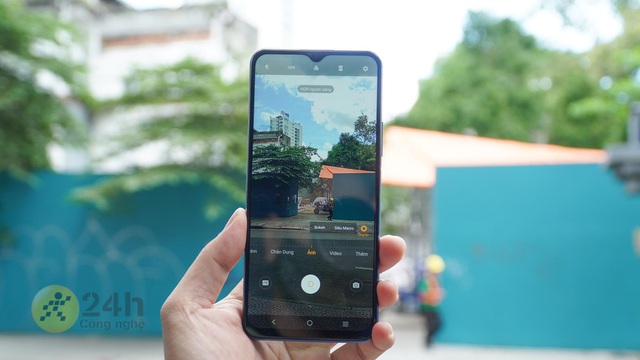 The device is equipped with a set of 3 cameras with a resolution of 64 MP, 2 MP, 2 MP respectively, supporting EIS video stabilization.
Great deals from Mobile World
vivo Y53s owns the "money" elements of smartphones with: Large screen, huge battery and especially extended RAM technology for strong performance. Not only that, users who buy vivo Y53s from June 18 to June 20 also enjoy many incentives from Mobile World.
This is a hot sale program of Mobile World when the vivo Y53s model hits the shelves in Vietnam. Specifically, vivo Y53s has a quite comfortable price of 6.99 million VND, immediately reduced by 300,000 VND, preferential installment payment of 0%.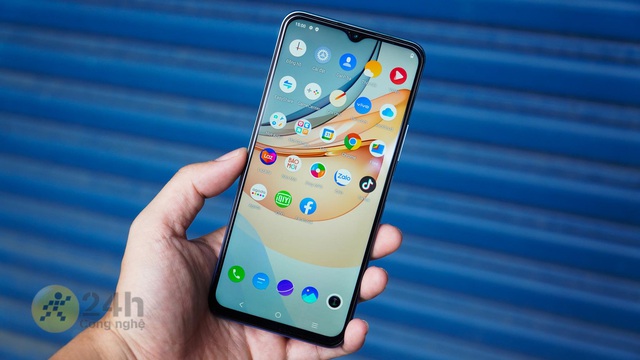 With offers from Mobile World, the vivo Y53s model becomes even more attractive and worth buying this summer.
Offers from retailers make it easier for young users to access a new smartphone model, upgrade to a device that integrates many modern technologies, providing an enjoyable mobile experience.
In particular, during this year's EURO season, football fans have more reasons to upgrade the Y53s with a large screen, strong configuration, and a long-lasting battery all day long to make a "second screen". From there, you can watch exciting matches while chatting and commenting with friends. For more information, please visit here or call 18001060.
Source : Genk