Facebook's uncertain future under President Biden
Before the Cambridge Analytica user data leak scandal, before Facebook admitted the platform was used to incite ethnic violence in Myanmar, before WhatsApp's turmoil in India, Mark Zuckerberg had the world. in hand.
Now, however, according to the BBC, Facebook – the platform co-founded by Zuckerberg – is now becoming a "criminal" in the eyes of politics and the company faces an uncertain future, especially under the administration of New President Joe Biden.
THE MOST POPULAR "REACTIVING FACTORS" IN TECHNOLOGY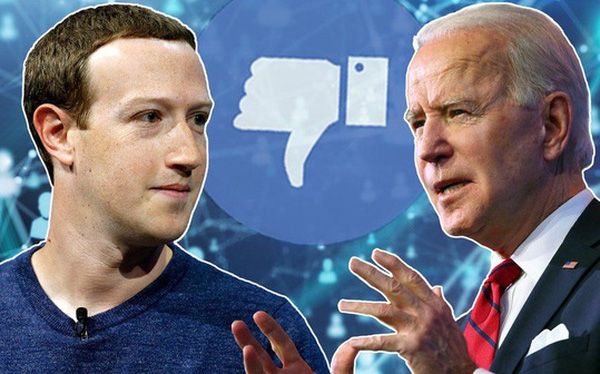 " Zuckerberg is no longer a welcome figure, " said Sarah Miller, director of the US Economic Freedom Project and also a member of Biden's power transfer team. " Facebook is now seen as the most prominent 'villain' among powerful tech firms ."
Under former President Barrack Obama, the US administration is considered to have close ties to Silicon Valley, including Facebook. However, according to the BBC, although Biden – who served as vice president under Obama – used to have a good relationship with Facebook, now that relationship is no longer.
In fact, the new US president often refers to Facebook when talking about the evils and mistakes of free Internet access.
" I've never been a fan of Facebook and I've never been a fan of Zuckerberg. I think he's a problem ," Biden told The New York Times last year.
Not only Mr. Biden, his deputy director of communications, Bill Russo, once shared on Twitter: " If you think misinformation on Facebook is an issue in our election, let's go to wait and see this foundation destroy our democracy in the following days .
Democrats blamed Facebook for what happened in the 2016 presidential election, saying that Republicans used leaked data from Cambridge Analytica to target voters – key factor that makes Donald Trump's victory.
Democrats' views, including Mr. Biden, about Facebook have become even more acute. In an interview with CNN in late 2019, Mr. Biden said that what people do on Facebook " is out of control ".
As president of the United States, according to the BBC, Mr. Biden can make decisions to restructure giant tech businesses and reshape the relationships between social media platforms and users. This could be a disaster for Facebook.
RISK OF SHARE, ACCESSORIES
In particular, the biggest risk is that the Biden presidential administration may turn to Article 230 of the Media Standards Act, which is the "shield" of liability waiver for social networks. This law protects companies like Facebook from being sued for content posted by their users.
In an interview with the New York Times last year, Mr. Biden said he wanted to " drop the law immediately ".
If this happens, all content that Facebook users, including defamatory or deceptive content, will be the responsibility of the platform. Analysts said that Facebook will be difficult to operate under the current model without Article 230.
Besides, the world's largest social networking platform is also facing antitrust investigations. Facebook is being sued by the US Federal Trade Commission (FTC) and 46 states for " maintaining an illegal monopoly position " by acquiring rival companies.
The FTC also said it was considering " reversing Facebook's previous acquisitions of Instagram and WhatsApp ", splitting the tech giant.
According to experts, Facebook will definitely fight against that. However, Mr. Biden is said to be ready to assist organizations that want to split the tech empires. In 2019, he stressed that splitting businesses like Facebook is " something that needs to be considered carefully ".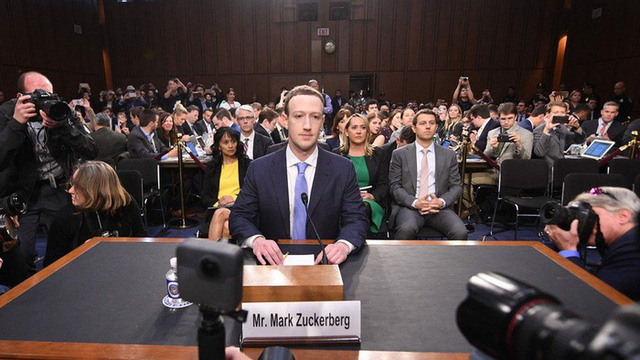 Zuckerberg, CEO of Facebook, attended congressional testimony in April 2018 – Photo: AFP
" I think the Biden administration has a relatively strong stance on antitrust enforcement. Pay attention to all the negative impacts, not just on democracy but on privacy as well. and user benefits , "commented Jameel Jaffer, a communications legal expert at Columbia University.
According to BCC, Mr. Biden has even thought of setting up an antitrust team to restore competition in areas like technology.
Against this backdrop, Facebook is working to improve the image and show that the platform can moderate content on its own. The fact that Facebook announced the permanent lock of Trump's accounts on both Instagram and Facebook after the riots at the US Congress building on Jan. 6 showed that. Out of the five biggest tech giants in the US, Facebook is the company that spends the most money on lobbying, with $ 19.68 million in 2020, up nearly 18% from the previous year. In the fourth quarter of 2020, Facebook campaigned on copyright reform, election integrity, content control policy, immigration and international taxes.
Source : Genk