Facebook takes action, kills phony "likes" in Vietnam
VietNamNet Bridge – Facebook has begun looking for and eradicating imposter "likes", a move which is expected to affect marketing in Vietnam.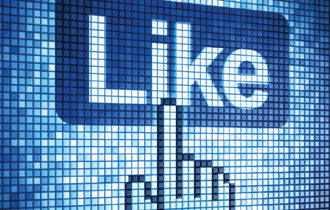 Facebook has over 30 million users in Vietnam and plays an important role in the lives and business of the users.
Its Pages are used by Vietnamese as an effective communication channel that helps businesses approach customers, transmit messages and boost sales.
Businesses try to obtain "likes" from visitors, because the more "likes" their Facebook Pages can obtain, the more popular their brands can be.
A report from Moore, an online advertiser, showed that 42 percent of Vietnamese businesses' budgets for internet-based ads is spent on ads on Facebook, a large proportion of which is spent to help increase the numbers of "likes" for their Facebook Pages.
As it is becoming more costly and time-consuming to increase real "likes", businesses have tried to increase creating "likes" from inactive accounts.
Most recently, Facebook sent a message to Facebook Pages' administration: "We've recently updated the way we measure how many people like your Page. Pages may see a decrease in likes after March 12, when we remove likes from inactive Facebook accounts".
How many likes from inactive accounts have disappeared from Facebook Pages?
By calculating how many accounts have been removed, one can estimate the losses Vietnamese businesses have incurred.
With SocialOne.us, experts can measure the gap between the "like" pages received every week and the number of "likes" disappearing within the week.
A measurement was taken of 4,985 Pages, which had 641,598,200 "likes". Experts found that the 200 Pages which had lost the most "likes" had a huge number of followers.
After the "purification" campaign, 18 million "likes" disappeared. Every Page saw the number of "likes" fall by 3.3 percent on average.
If businesses have to spend VND180 to get one "like", then they have lost VND3.2 billion for every 200 pages.
A report showed that 12 percent of Pages saw a decrease in "likes" higher than the average level of 3.3 percent, including Budweiser, Smirnoff, Pepsi, Adidas, Lancome, Nestlé, Nescafé, Samsung Mobile and KFC.
A branding expert said the money that businesses have to pay to buy "likes" to polish their image was nothing compared with the fame they can expect to get.
However, the counterfeit "likes" will not bring real benefits, because the accounts are inactive.
"It would be better to use your money to tighten relationships with active accounts that are your real customers," he said.
Source : http://english.vietnamnet.vn/