Facebook responded to the issue of mass users being logged out of their accounts
Facebook said some users were unexpectedly logged out of their accounts, due to some config changes and were fixed on Saturday morning. worry that their account has been hacked by a hacker.
A Facebook representative replied to The Verge: "On January 22, a config change caused many Facebook users to be suddenly logged out of their accounts. We have investigated and fixed this issue. We apologize for the inconvenience of users ".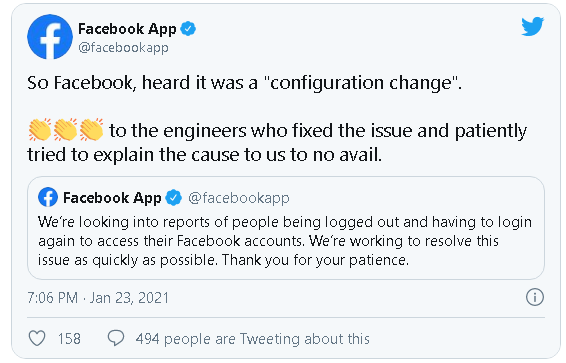 The Facebook logout problem started appearing on Friday, many users in Vietnam also encountered this problem. Facebook accounts used on the Facebook app (both Android and iOS) are logged out continuously for unknown reasons. However, Facebook on the web browser and the Messenger app are not affected.
Reference: theverge
Source : Genk