Facebook banned the advertisement of masks to prevent COVID-19 from selling
" We are closely monitoring COVID-19 and will make the necessary updates in the policy if it is discovered that someone is seeking to take advantage of the very urgent public health situation today " – Managing Director Facebook product manager, Rob Leathern said. " We will start rolling out this change in the next few days ."
" We are temporarily banning advertisements and sales news for medical masks, " a Facebook spokesperson said. " Many of our teams are closely monitoring the COVID-19 situation and will make necessary updates to our policies if someone is found to be taking advantage of this critical public health situation." ".
Facebook will also restrict any advertising of health products that imply that supplies are scarce, or create a sense of urgency among those who intend to make a purchase; as well as advertisements that promise to provide " remedies " or prevent COVID-19. Along with the aforementioned changes, in the next few days, Facebook will start blocking groups and pages discussing Corona virus through its algorithm.
In the wake of the fear of a global pandemic of the Corona virus, online platforms have taken action to prevent price increases and spread misinformation. Amazon is seeking to eliminate " high-price offers " on products such as sterilized hand sanitizers and masks; Meanwhile, Ebay banned all N95 and N100 masks, hand sanitizers, and alcohol wipes. The online auction site will also reject any item that takes advantage of words like " COVID-19 " and " Corona virus ".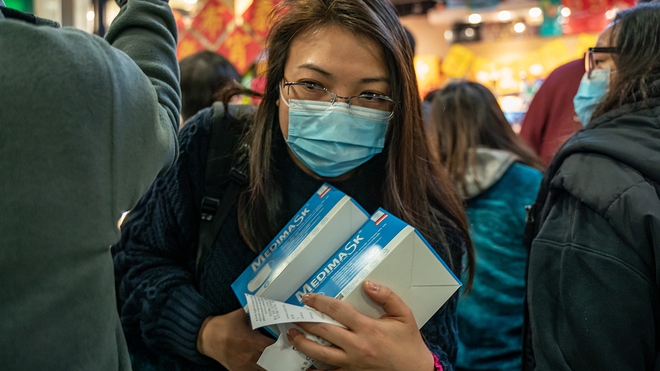 On Wednesday, US Senator Ed Markey wrote a letter to Amazon CEO Jeff Bezos, expressing concern about " continuous reports of price increases and lack of transparency " on the website.
" No one is allowed to take advantage of people's fears and suffering to benefit themselves, " Markey writes, adding that online retailers are obliged to protect consumers in the middle of the epidemic. COVID-19 disease.
Earlier this week, Facebook announced that searches for Corona virus on its platform would receive results in an automated pop-up, showing information from WHO and health agencies. local sacrifice.
" Considering the increasingly dangerous situation, we are working with national health ministries and organizations such as WHO, CDC, and UNICEF to help them provide accurate and timely information on the Corona virus " – Mark Zuckerberg to speak. " We will give WHO free advertising based on their needs regarding the Corona virus, along with other types of support ."
The company also focused on fighting fake news surrounding the Corona virus, removing advertisements, conspiracy theories, and claims that were not based on any scientific evidence. The decision to block mask ads was made at a time when health authorities were recommending that healthy people should not buy masks, because healthy people do not necessarily wear masks, and because mask needs of people who are making health workers – those who need them most – not enough products to use.
Reference: TechCrunch
Source : Genk