Facebook admitted there was 'no other option' but to submit to Apple's new privacy regulations
Facebook is continuing to pour money into its campaign against an Apple planned security feature in 2021, including full-page ads in the press claiming it could harm midsize businesses and small. This feature is an extension of the privacy protections in iOS 14 with some adjustments to IDFA handling, making it harder for advertisers to track down users.
But in an internal email with newly disclosed businesses, the social network admitted itself that it "had no choice but to comply with the regulatory change on iOS 14".
In the email, Facebook said it would continue its anti-Apple promotional campaign, claiming that the new regulations would "have a strong impact on targeting, optimizing and measuring campaign effectiveness for businesses. advertising business on mobile devices and on the web. "
"Apple changes will benefit them, while at the same time harming industry and the ability to effectively market and grow businesses of all sizes through personalized advertising." , Facebook continued. "We believe personalized advertising and user privacy can co-exist."
While Facebook said it disagrees with the security feature, a final reminder to business partners is that the company "has no other choice" than to adopt the regulation. Because if you do not comply, this social networking application may risk being deleted from the App Store.
So in the coming weeks, Facebook says it will offer more guidance and advice to help businesses prepare for the next change. If a user chooses not to allow advertisers to follow, that could lead to "potentially reduced ad effectiveness and measurement restrictions," said a Facebook representative.
Previously, Facebook estimated that this feature could reduce advertising revenue by up to 60%.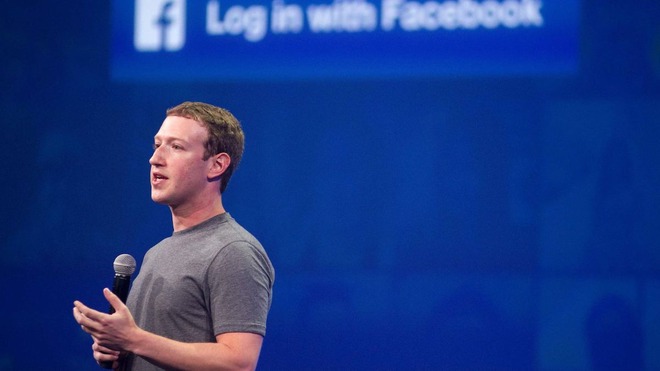 Facebook is still not strong enough to confront Apple head-on.
Originally scheduled for the iOS 14 launch, Apple has delayed the above security regulatory changes until 2021, giving businesses and advertisers more time to prepare for the feature.
Although a number of businesses that rely on advertising – including Facebook – have protested the feature, a number of organizations and privacy groups have praised Apple for its implementation.
Mozilla, the maker of Firefox, has launched a campaign to thank Apple for protecting privacy. The digital civil rights group Electronic Frontier Foundation praised Apple for implementing the feature and called the campaign against it "ridiculous".
A report from December also indicated that there was some internal disagreement over the anti-Apple campaign within Facebook itself. Some employees argued that Facebook's attacks were irrational and could backfire.
Tracking-proof transparency is expected to release in early 2021, although an exact date has not been announced yet.
Check out Apple Insider
Source : Genk