Exhibition of Vietnam's digital platforms: 5G devices of Viettel, Vsmart, Bizfly Cloud and many digital transformation solutions for the epidemic season
This morning on July 6, 2020, on the occasion of the Preliminary Conference for the first 6 months of this year, the Ministry of Information and Communications organized the exhibition of Make in Vietnam Digital Platforms. This is also an opportunity to show the fruits of the digital transformation process in Vietnam.
The digital transformation journey of Vietnam has experienced a turbulent first half of 2020 in the context of the Covid-19 pandemic. However, measures to prevent this pandemic also provide tremendous opportunities to promote digital transformation efforts nationwide. Therefore, this exhibition is also an opportunity for domestic technology companies to demonstrate the digital achievements that have been developed in recent years.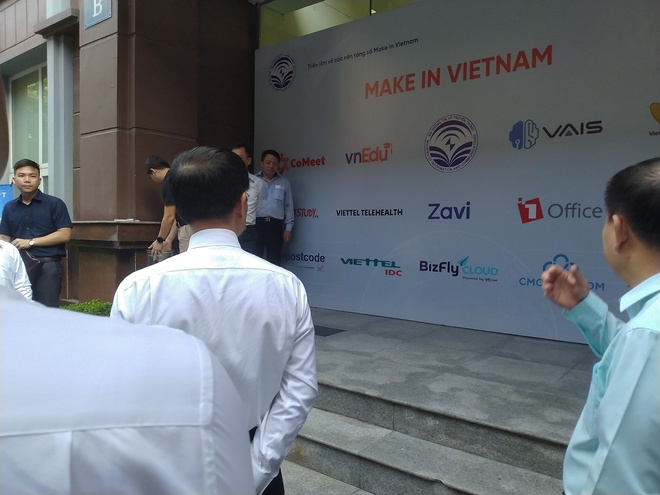 Participating in this exhibition are a series of new digital technology solutions suitable for seasonal needs such as online education platforms of Viettel Study and VNPT, teleHealth telemedicine platforms of Viettel or remote health advice for VOV's Bacsi24, as well as Zalo's chatbot nCov.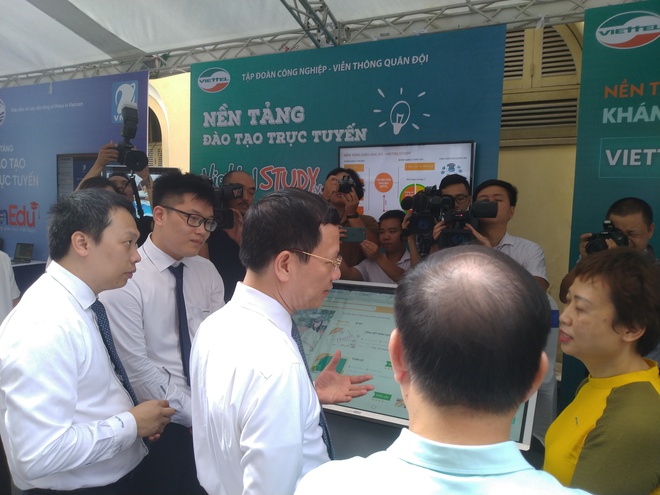 Along with that are the online meeting platforms of CoMeet and ZaVi. All of these solutions work hard to meet the needs of remote meeting in the country, not only in the epidemic phase but also in the future.
Besides, there is also a solution of Vietnamese voice processing platform based on artificial intelligence of VAIS. In addition, it is impossible not to mention the presence of domestic cloud solution providers, important platforms for the above useful technology solutions.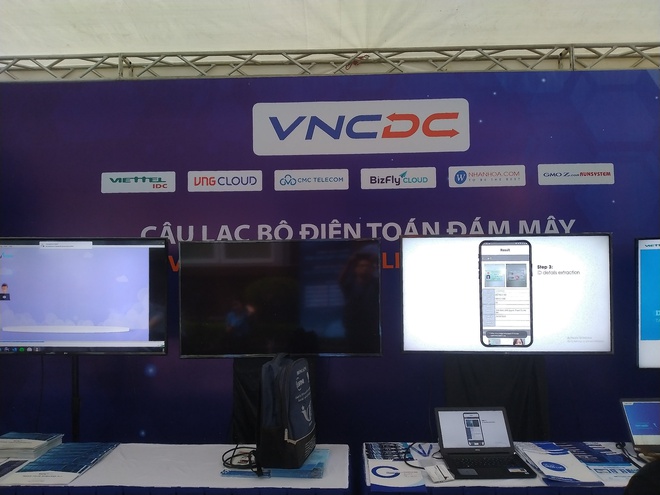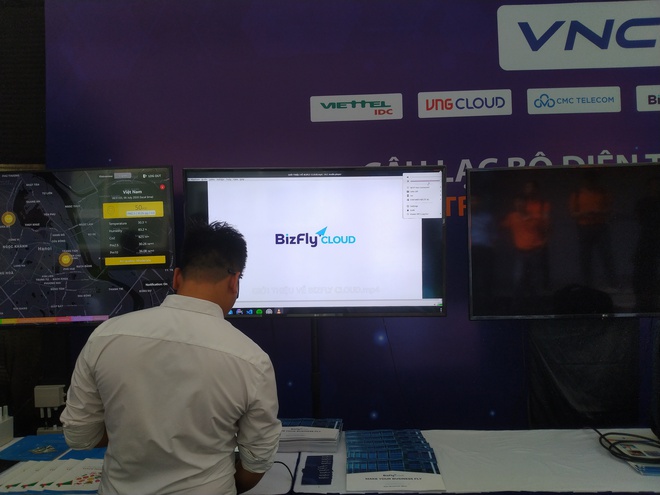 In particular, the cloud service provider BizFly of VCCorp company participated in the exhibition as one of the four leading Cloud Computing units of Vietnam today. In addition to familiar solutions such as Cloud Server, CDN or high-speed Business Email, BizFly's cloud solution also supports Kubernetes, an important platform to help developers accelerate their application deployment.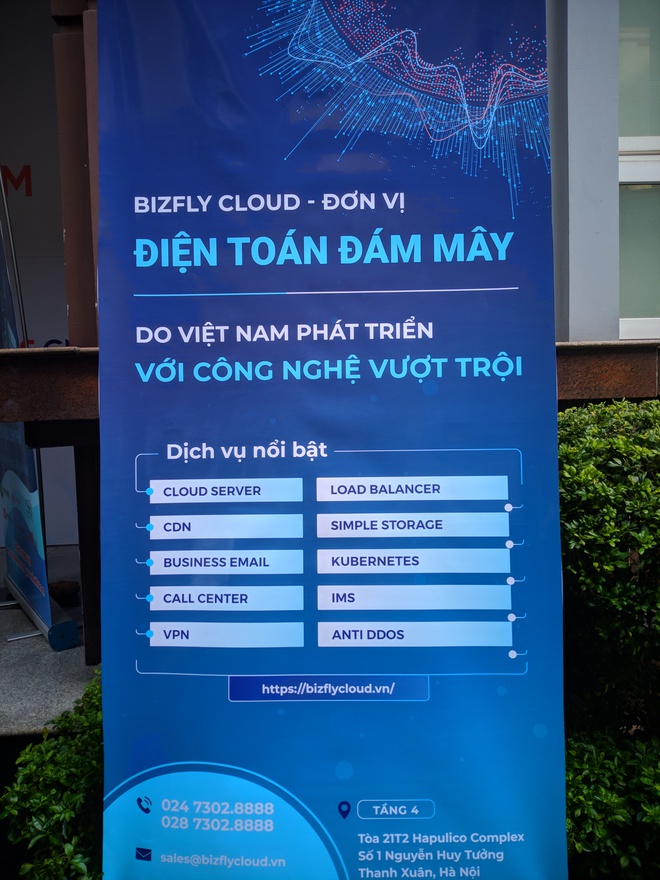 Not only that, other technologies integrated in BizFly such as IMS and Anti-DDoS not only help digital content quickly put their content on the website, but also protect their website from DDoS attacks. aggressive on the internet.
Another highlight of today's exhibition is the arrival of 5G transceivers from Viettel and Vsmart. This is a remarkable achievement when it is a sign that Vietnam can master the latest generation wireless network technology today.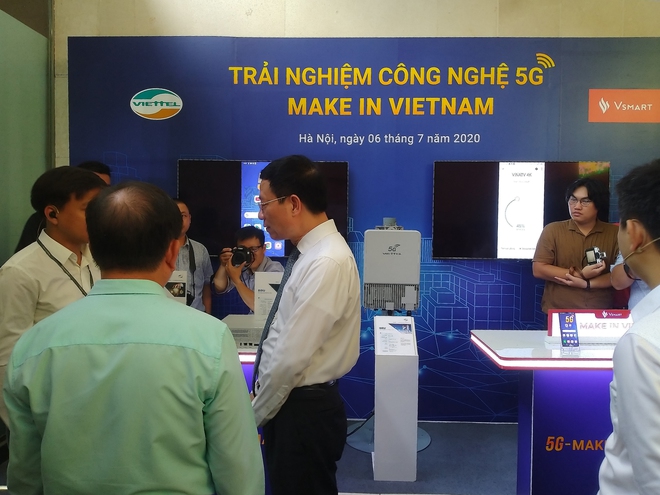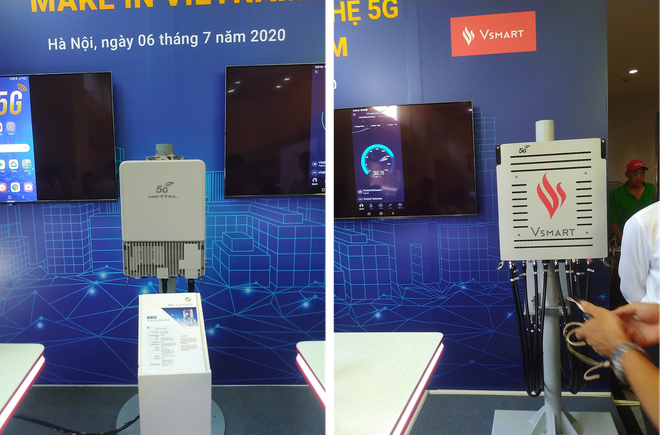 5G devices from Viettel and Vsmart.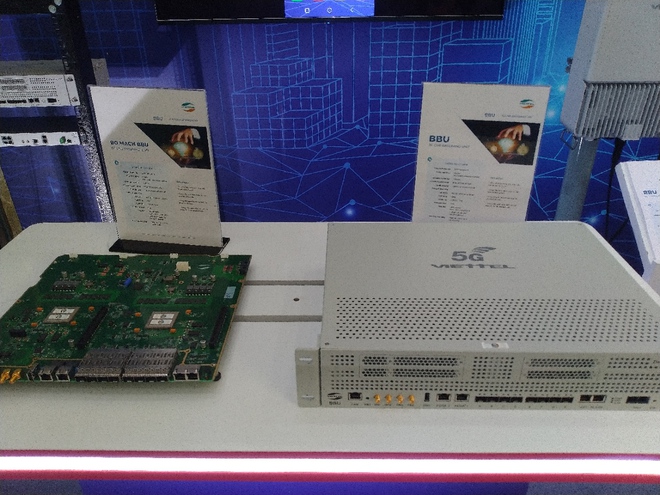 Not only that, the exhibition also saw the appearance of a Vsmart-branded 5G smartphone (known as Vsmart Arix). Tests at the show showed that the 5G speed of Viettel's network on the new Vsmart reached download speed of up to over 400Mbps, nearly 10 times faster than 4G speed at the same location.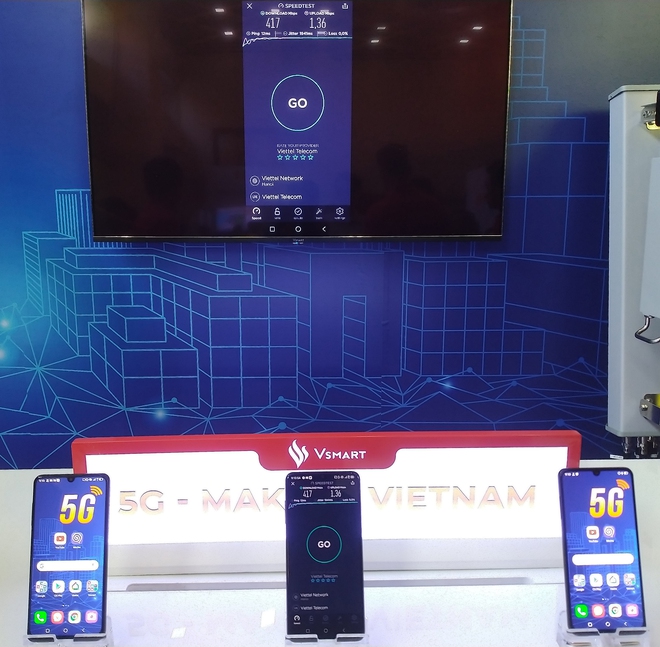 Source : Genk