Exclusive cooperation agreement between Samsung and partners is a weapon to compete with Apple's services
These cooperation agreements come as rivals Apple is increasingly improving their ecosystem with a range of new services. So what is the agreement between Samsung and Microsoft and Netflix?
– The partnership between Samsung and Microsoft's gaming division Xbox will bring game content to Samsung users, while promoting collaboration on the field of cloud games. The company has announced that Microsoft's Forza Street racing game will be exclusive to Samsung devices before being widely distributed. Although the two companies have yet to announce their plans to collaborate on cloud gaming, Microsoft's likely xCloud streaming service will be integrated with Samsung devices – it is known that the service is currently available. Tested on a range of Galaxy devices, according to Microsoft's gaming vice president, Kareem Choudhry.
– Netflix and Samsung approved an agreement to strengthen the position of the video streaming giant as the exclusive mobile entertainment partner of the Korean smartphone manufacturer. Through this partnership, Netflix will provide Samsung users with exclusive content – including behind-the-scenes videos shot using Galaxy S20 series smartphones. The streaming service will also provide owners of Samsung devices with bonus content in select Netflix-exclusive series (Netflix Original).
Samsung's two content deals will help it respond to Apple's move to mobile gaming and paid video streaming. The U.S. tech giant launched Apple Arcade and Apple TV + services in September and November 2019, which is part of a broader strategy to develop complementary services. Earlier this year, the company launched its Apple News + news service.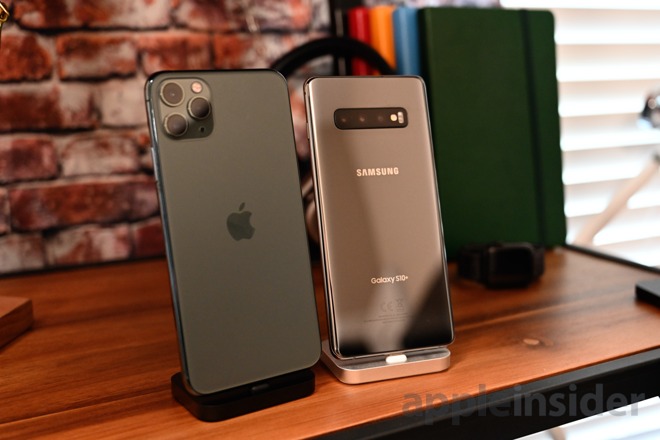 These services will provide Apple customers with access to a library of unique content, some of which are exclusive content available only to Apple users, thereby improving improve the value of platforms created by Apple. The addition of the aforementioned services has helped Apple achieve record revenue in the service sector alone: ​​up to $ 12.7 billion in the first quarter of 2020 (ending December 28, 2019) . However, Apple's services are still quite weak compared to famous rivals. Netflix currently has 167 million subscribers, almost 5 times the number of Apple TV + subscribers (about 34 million).
The deal with Xbox and Netflix is ​​part of Samsung's broader strategy to form partnerships with the world's leading content services, instead of investing in developing its own services. Apple's services actually cost less to develop and operate: Apple TV + has a $ 6 billion budget, and Apple Arcade has a budget of over $ 500 million.
To avoid committing similarly inefficient investments, Samsung has been constantly seeking partnerships with leading content providers today in many areas – besides new deals, Samsung also partnered with Spotify, the world's most popular music streaming service, to integrate Spotfiy application and allow Galaxy phone users to try the Premium package for free – similar to the strategy Apple uses for Apple Music.
And Samsung also seeks to improve the functionality of its devices by partnering with Microsoft to bring OneDrive cloud storage to specific smartphone models, helping both companies to better compete with the iCloud platform. Apple's.
The addition of these services and features will help Samsung retain old customers, while attracting new customers from the Apple ecosystem without spending too much money – from Quarter IV / 2018 to Quarter II / In 2019, over 18% of iPhone users who bought a new phone decided to switch to a Samsung smartphone.
Reference: BusinessInsider
Source : Genk