Even though it is no longer a standout product, Apple AirPods will continue to dominate the wireless earphone market in 2020.
According to analyst firm Strategy Analytics , AirPods are one of the most popular technology accessories in 2020 with a market share of nearly 50%, especially when the wireless headphones market has an impressive growth rate of up to 90. %.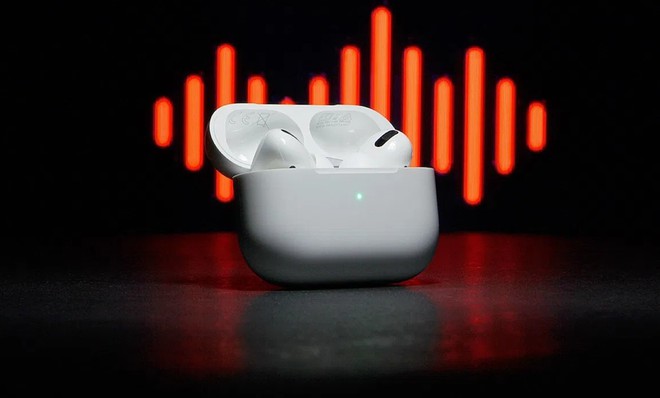 Specifically, Apple's True Wireless Stereo (TWS) AirPods still have plenty of room to grow sales.
Ville-Petteri Ukonaho, deputy director of Strategy Analytics, adds that only 1 out of 10 people owns a Bluetooth headset. However, as major OEMs are moving away from wired headphones, especially when Apple and Samsung are no longer bundled, the wireless earphone market has "huge potential" right now.
In other words, we are likely to see a boom in the wireless headphone market soon.
Ken Hyers, Director of Strategy Analytics said: "TWS headphones have boosted global sales in the Bluetooth headset segment. While the pandemic slowed down demand in the first half of the year, sales of TWS headsets have already increased. Strong recovery gradually in the second half of 2020. The change in the way of working remotely has brought a significant benefit in Bluetooth headset sales.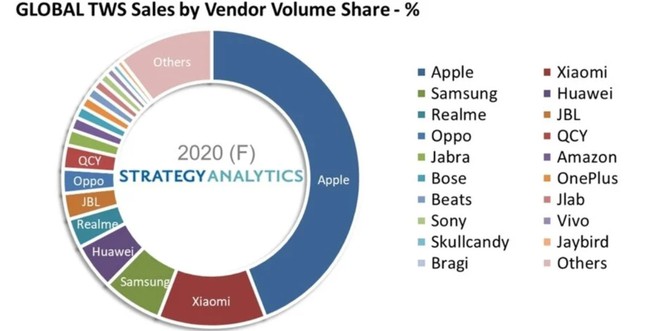 However, although Apple has achieved many impressive achievements, its market share is still lower due to fierce competition from rivals such as Samsung, Huawei and Xiaomi.
Recently, Apple has just expanded the product line of AirPods with the launch of AirPods Max. While it is a premium product and quite expensive, it is an effective way for Apple to expand its presence and capture more market share.
Hyers added: "Apple will maintain its leading position in the TWS segment by 2020, but its market share is decreasing as the competition increases, especially from Xiaomi, Samsung and Huawei in 2021. The TWS headphone market is already overcrowded and, despite the potential for sales growth, there will certainly be a consolidation in the years to come.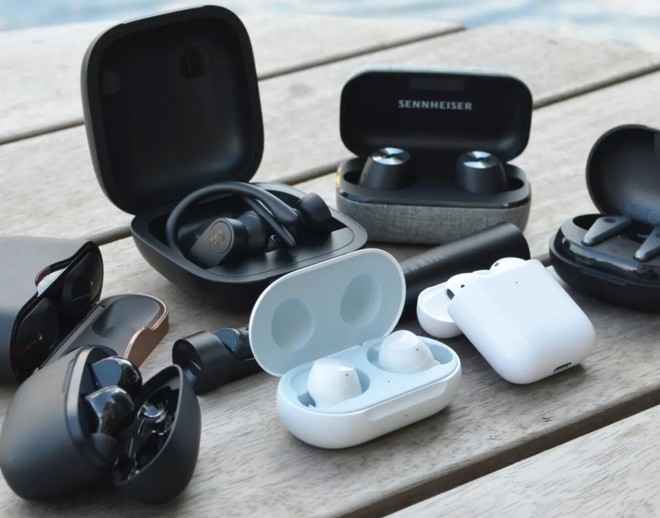 In the past year, total Bluetooth headset sales have surpassed 300 million units and one of the most popular segments is still TWS headphones.
Reference 9to5mac

Source : Genk