Endless inspiration continues thanks to the "divine" S Pen on the Galaxy S23 Ultra
Not simply a stylus, the S Pen since its inception has gradually become a factor in creating content creation trends through drawings, photos with unique editing methods. From a "phenomenon" when it first appeared on the Galaxy Note series, the S Pen has now become the "icon" of new Samsung super products. On the Galaxy S23 Ultra, the S Pen has become more complete, truly turning into an endless source of inspiration for anyone holding it in hand.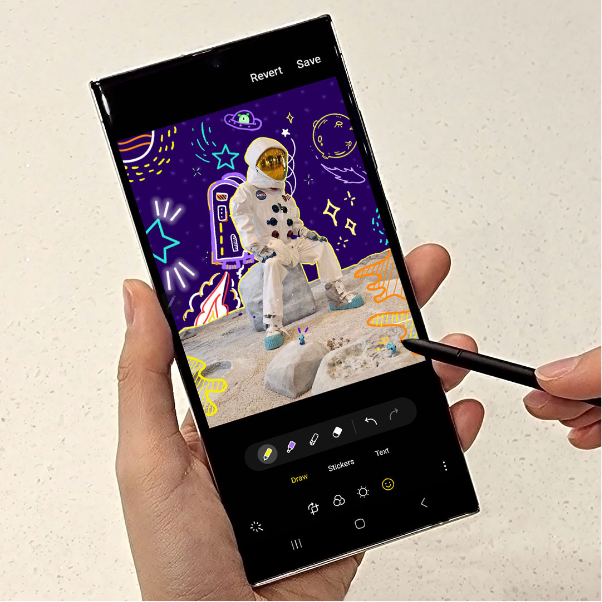 Galaxy S23 Ultra and S Pen – the best friends of young people in their search for creative inspiration.
Linh – a digital artist in Hanoi shared that it was because of the new S Pen that she was determined to buy with the Galaxy S23 Ultra: "Thanks to the pen, I learned more and mastered my own drawing style. , what's the idea is to pull out the pen and draw again in the next minute, no need to carry a bulky drawing board and computer. In addition, the feeling of drawing with a pen is also extremely pleasing to the hand, has a grip that is not slippery, so the strokes are smooth. The drawing is so beautiful and real, it's almost like writing and drawing on paper."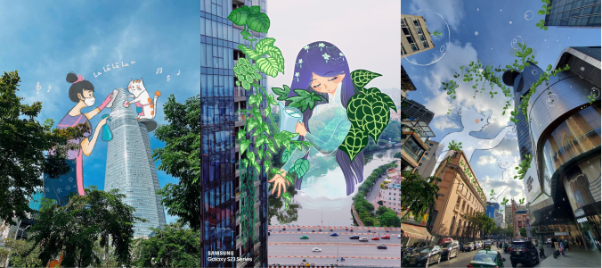 Some of the photos blend real life with unexpected creative ideas thanks to the S Pen of Vietnamese young people who participated in the recent Note Next Power contest.
Previously, on older models like the Galaxy Note 10+, for example, the S Pen was simply used for taking notes, increasing productivity for work. Today, the latest version has continued to raise the level of technology with high sensitivity, more like writing on paper, super low latency of only 2.8ms, integrating more non-touch operations, writing and drawing over applications. 3rd party apps and tons of other cool features.
Need to increase work efficiency? Let the S Pen take care of it
Previous generations of S Pens were really versatile, but were quite limited when they were not comfortable to use on 3rd party applications. This year, Samsung has expanded the compatibility of the pen to make it even more usable. The most obvious example is with the Notion application that is being loved by many young people, now it is possible to take notes directly with the extremely convenient S Pen. In addition, you can also mark and add information to the Calendar application with the S Pen.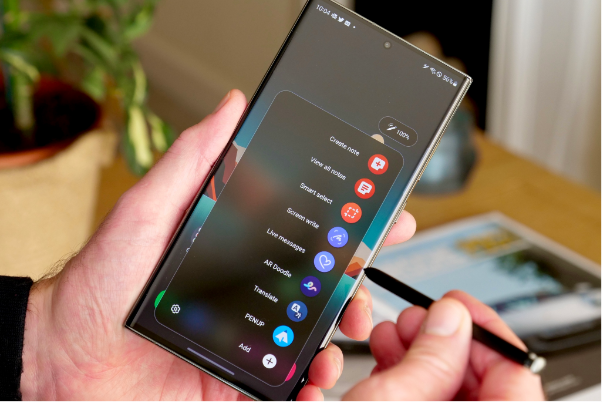 To build an effective "Second Brain", you definitely need an effective assistant like the S Pen and Galaxy S23 Ultra.
The non-touch operation feature is also a "privilege" that only S Pen users have. Instead of having to touch the screen with your finger, you can take photos, scroll web pages, switch to slideshows just by pressing the button on the body of the S Pen and then "dance". It is not natural that the pen is compared by many to the "magic wand of Harry Potter" in real life.
Powerful upgrade for a more "top" experience
Launched just over 3 years apart, but the improvements from Galaxy Note10+ to Galaxy S23 Ultra are truly amazing in every respect. The performance of the device has increased rapidly, really impressing completely thanks to the new Snapdragon 8 Gen 2 for Galaxy chip, ready to "blow" the opponent in every game, weighing all applications no matter how heavy. .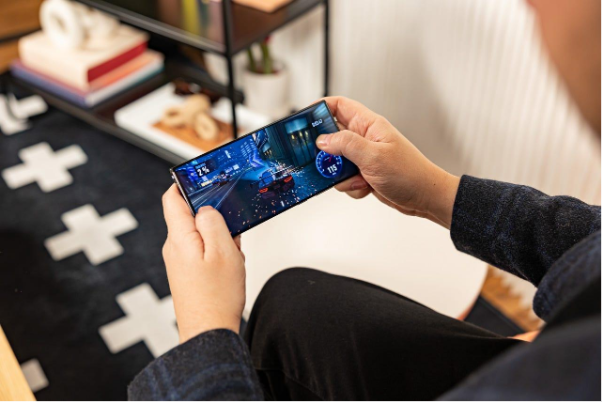 Many users have been completely "fascinated" by the performance of Snapdragon 8 Gen 2. The device is now cooler, limiting heat gain even when playing games a lot, operations are noticeably smoother, and applications are opened quickly. and really save more battery than previous versions. In particular, thanks to the combination of the latest UFS 4.0 standard memory, the speed of data processing, opening or switching applications has also been much faster.
Dung is a student of Informatics with endless passion, after a few months of working part-time, he saved enough money to upgrade from Galaxy Note10+ to S23 Ultra and is completely satisfied with the performance of the device: "Playing games on Note10 + has been "delicious", now S23 Ultra is like a new horizon because it loads very quickly, there are no unexpected stutters and most importantly, it doesn't overheat".
Galaxy S23 Ultra has a 5000mAh battery, 14% higher than Note10+'s 4300mAh, so it can achieve a much longer usage time. Specifically, according to GSMArena's test, the S23 Ultra reached 126 hours of mixed operation – the highest number in the recently launched flagships, while with the Note10+ it was 107 hours.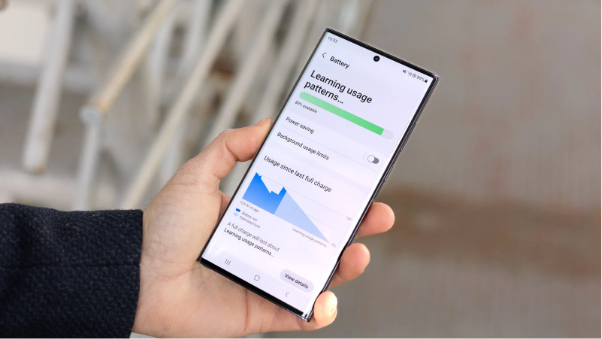 To achieve this result, Samsung has continuously improved its smart battery management mode, using more artificial intelligence to monitor app and user activity, optimize optimization, and reduce issues. easy to cause battery drain for the device. Not to mention, the Galaxy S23 Ultra also has a faster charging speed, reaching 65% of the battery in just 30 minutes when used with Samsung's 45W charger.
The screens all have QuadHD + resolution and size 6.8 inches, but when upgrading from Note10+ to S23 Ultra, everyone has to "oh" because the difference is so obvious. The new high-end Dynamic AMOLED 2X panel is capable of displaying richer colors, maintaining excellent accuracy and lasting performance.
Mr. Tu, currently an office worker in Hanoi, sobbed the 120Hz refresh rate of the Galaxy S23 Ultra: "Doing everything is smooth, fast, swiping back and forth is much more fun ". In addition, the maximum brightness of up to 1750 nits also allows us to be creative anytime, anywhere, in the dark or outdoors in the bright sun.
If you want productivity, just choose the Galaxy S23 Ultra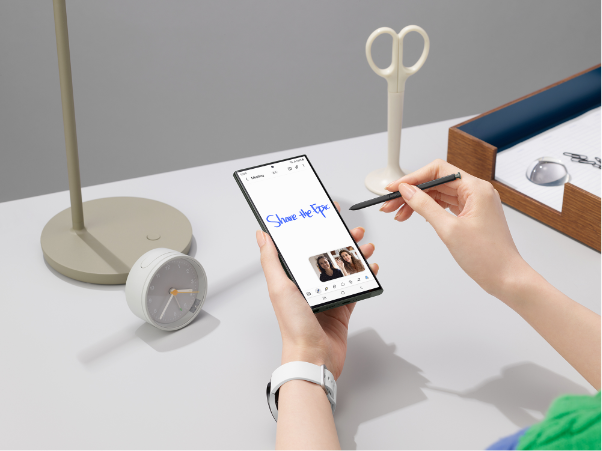 For young people who want to improve their learning and working performance for themselves, there is nothing better than having a multi-talented "real assistant" like the Galaxy S23 Ultra and the S Pen in hand. The phone experience is now not only about good entertainment, watching beautiful movies, playing fun games anymore, but actually contributing to more important things. Owning the flagship Samsung flagship has become the wish of users – those who are pursuing the trend of building "Second Brain" for themselves.
Source : Genk