Elon Musk wants to bring Tesla Bot to Mars to work with humans, ensuring that humans are strong enough to overpower robots
Tesla CEO Elon Musk has said that the company's artificial intelligence robots could one day operate on Mars, a scenario that sounds like something out of a movie or novel, but Tesla is looking to make it a reality. realistic.
Not long ago, Musk announced that the company is working on a robot, called the Tesla Bot with a human form, that could incorporate some of the AI ​​the company has developed for its electric vehicles.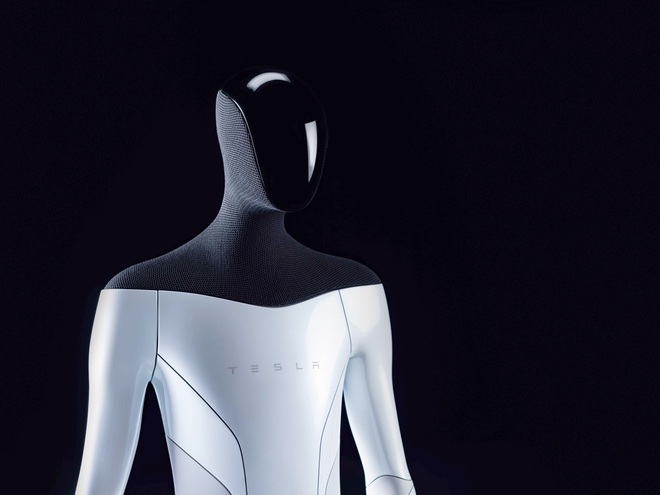 One Twitter user asked Musk if the robots would be mass-produced and sent to the Red Planet to work on habitat-expanding missions. " I hope so," Musk replied.
One of Elon Musk's other companies, SpaceX, has focused on sending humans back to the Moon, and then to Mars. If that happens, we'll probably live with these robots, let them do the work for us.
This Twitter user also referred to Elon Musk's robotic project as science fiction from Isaac Asimov's book "I, Robot", a series that began publishing in the 1950s. In those stories, the robot shaped people who work alongside humans.
The person also compared Musk to the character Lawrence Robertson, co-founder of US Robotics and Mechanical Men, the fictional company that built the humanoid robots in I, Robot.
In "I, Robot," says Robertson, "The idea is to get people used to working with a humanoid robot; and, once they realize the great potential, they'll want more."
Tesla says the robot will equip its eyes with cameras and use Tesla's self-driving software to navigate its surroundings. The company also says they will feature a new Dojo chip – a supercomputer focused on machine learning.
Elon Musk Launches Tesla Bot
When announcing the Tesla robot, Musk seemed to acknowledge concerns that robots would become violent, saying that most people should be able to "overpower" the 125-pound (57kg) robots.
" We're setting it up so that on a mechanical level, on a physical level, you can run away from it and very possibly overpower it," he said.
Reference: BINH
Source : Genk