Elon Musk sells his last house, decides to live in rental
Bloomberg reported that CEO Elon Musk has decided to sell the last home he owns just a week after a series of articles saying that he and other billionaires have paid very little tax for years.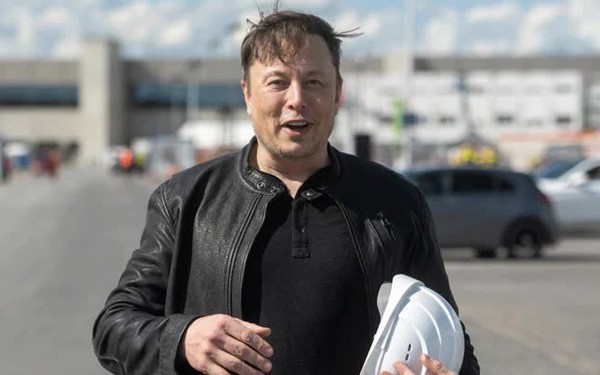 The Tesla CEO tweeted earlier this month that he only has one home in San Francisco Bay that is rented out for events. If sold, "the house will hardly be used unless the buyer has a large family. This is likely to happen".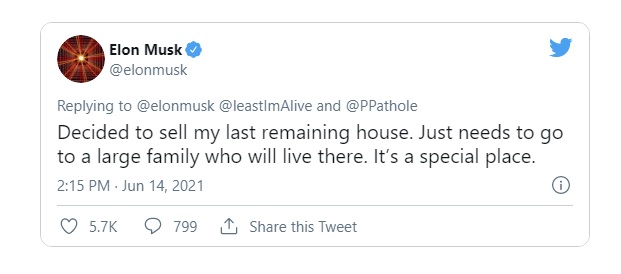 Musk, now 49, first announced his plan more than a year ago to sell his homes and most of his possessions as a way to refute criticism of his wealth.
"In fact, I would become a person who owns no assets but shares in the companies I lead. If the work is stressful and requires concentration, I sleep in the factory or office. the room is fine. But since I have children, I need a larger space for them. Renting a house or something like that would be a reasonable solution."
At the end of May last year, Musk announced that he plans to sell "most" of his assets and will "not own any houses". Since then, the businessman has put for sale many of the homes in his nearly $100 million real estate portfolio.
In 2020, Musk also sold a lot of high-value properties including three Los Angeles homes and a property that once belonged to actor Gene Wilder.
Explaining why he sold off his house, Musk said: "This is for freedom… I don't need cash. I give my all to Mars and Earth. What you own will only crush you. Wealth makes people feel depressed. After selling the property, others will stop attacking, and I will consider renting in the future."
Last week, ProPublica said that Musk, Jeff Bezos and Warren Buffett pay very little income tax compared to the vast wealth they have. Musk paid no federal income tax in 2018 and paid less than $70,000 between 2015 and 2017.
After this information was revealed, Musk tweeted that he would continue to pay income taxes in California equivalent to living here. For Elon Musk, it's important.
He moved to Texas last year and is living in a rented house worth about $50,000 in Boca Chica.
In fact, Musk does not attach too much importance to wealth, although he has been "designated" as the richest person in the world, but Musk is a "poor man" with nothing.
Except for stocks, Musk does not have antiques, famous paintings, luxury cars, luxury houses, items associated with these rich people, he does not own anything.
Source : Genk