Elon Musk is officially homeless
04/12/2021 09:39 AM | News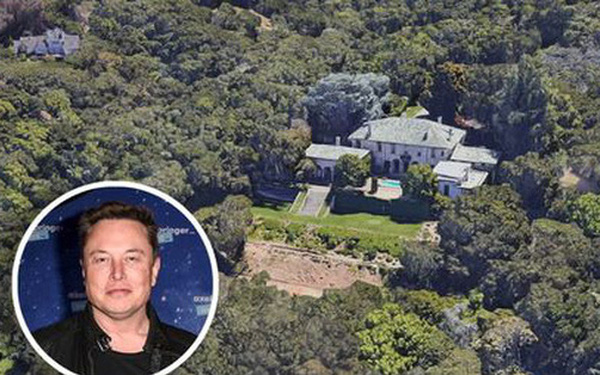 Elon Musk made his pledge last year to not own any homes.
The world's richest billionaire has sold his 16,000-square-foot mansion in Hillsborough, California – a wealthy enclave of Silicon Valley just south of San Francisco. This real estate block is sold for 30 million USD. Elon Musk initially wanted to sell it for $37.5 million, then dropped the price to $31.99 million in October, according to an MLS filing.
The identity of the buyer has not been made public.
Elon Musk, 50, previously declared the 37-acre estate as his "last surviving home" in California after selling off his other properties in the state.
The 100-year-old site has a long history before it went to Elon Musk, built in 1912 by a Frenchman. This European-style estate is one of the largest in the area, featuring long hiking trails and a lake.
In 2013, it was listed for sale for $100 million. However, by 2016, the asking price had dropped to 29.85 million USD. Elon Musk bought it in 2017 for $23.4 million, according to public filings.
Before selling his last home, Elon Musk moved into a prefab house with an area of ​​​​about 37 square meters, worth $ 50,000 in Texas.
In an earlier share, the boss of Tesla and SpaceX said that selling off real estate is a way to quickly achieve the goals of conquering space. He also admits he wants to accelerate this goal by raising as much capital as possible.
Source : Genk