Electric car startup scam: Just got a car drawing that said it was in production, the CEO left after selling $ 300 million of shares
Trevor Milton – founder of Nikola has "exploded" with leaders in the car industry and investors with promises of revolution in the field of electric trucks. Now, however, he is facing trial on charges of lying about the eco-friendly technology the company develops.
Federal prosecutors in Manhattan last year accused Milton of running a scheme to promote and promote himself as an entrepreneur by falsely exaggerating the company's prospects and deceiving investors. non-professionals including those who are new to the stock market. He was indicted for two counts of wire fraud (using an interstate wire, television or radio station, or the Internet, to defraud others) and two counts of securities fraud.
"To drive investor demand for Nikola stock, Milton lied about nearly every aspect of the business," the court documents said.
Milton – 40 years old insists he has not committed a crime. He resigned from Nikola in 2020, days after Hindenburg Research released a report alleging a series of wrongdoings Milton had done with the business, including launching an undriveable truck.
During a hearing last week, Milton's attorneys said they would argue that their client acted with good intentions and did not attempt to defraud anyone. Milton may have used terms like "prototype", "functional" and "show car" differently than some other investors.
"There are a few language issues here," Mukasey said.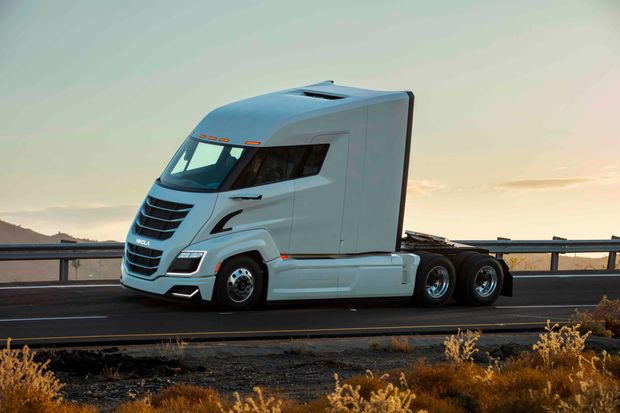 The maximum sentence Milton could face is up to 25 years, although he could also get a much shorter prison term if convicted of all counts.
A spokesman for Nikola declined to comment on the matter. The company said it was cooperating with the government through the investigation and settled an SEC investigation in December. The company also said it didn't do anything wrong.
In the midst of Milton's legal scandal, Nikola continues to attract new partners, customers and leaders. The company began production of its first, battery-only truck in April.
This trial marks the next chapter in the rapid demise of Milton, who has attracted the likes of GM and Robert Bosch BmbH as potential partners with his vision of an airless trucking network. emissions.
Milton himself is a very unique leader. He said that he never graduated from high school or college but had opened many companies before starting with Nikola. "These companies often end up in disputes, lawsuits, and disappointing investors," according to former employees, customers, investors and recorded documents.
Milton founded Nikola in 2015 after selling a majority stake in another company for $12 million in cash. Milton put Nikola IPO in summer 2020 at a value of $3.3 billion as the company still hasn't sold any trucks.
In the early days of trading, the company's market capitalization reached 30 billion USD, nearly surpassing some veterans in the auto industry such as Ford Motor. As of Friday's trading session, Nikola's market capitalization was only $2.4 billion.
Prosecutors have accused Milton's lies of helping Nikola's stock skyrocket. They say he misrepresents the company's ability to produce hydrogen, which is planned for use in electric vehicles and is geared toward manufacturing products like the Badger, an electric truck. Nikola canceled plans with the Badger model after Milton resigned and the production agreement with GM was also revoked.
The trial will hinge on much of what Milton has said in interviews and on social media.
In an interview, Melton said that the Badger is "a fully equipped car both inside and out". When he was asked on Twitter when the first model would be produced, he said: "Already in production". Meanwhile, prosecutors said Nikola only had drawings and perspective for this model.
In the early days, high stock prices made Milton a millionaire based on the shares he held. Before resigning from Nikola, he bought a house worth $32.5 million and a private jet.
Notably, at the time of the publication of the indictment, legal experts said that Milton's wrongdoing also related to SPAC special-purpose acquisition companies.
Milton received $94 million around Nikola's SPAC deal and has sold more than $300 million of Nikola stock since stepping down.
Even so, defense attorneys say the case mainly revolves around traditional securities fraud questions
"In short, the issue revolves around: Is Trevor Milton lying and whether those lies matter to investors' decisions or not."
Source: WSJ
Source : Genk